Jang Hyuk and Jang Na Ra "Fated To Love You" Wedding Pictures
MBC released the newest stills of Jang Hyuk and Jang Na Ra wedding ceremony from the set of MBC mini-series Fated to Love You. Their characters Lee Goon (Jang Hyuk) & Kim Mi Young (Jang Na Ra) romance develops incredibly fast, they're now walking down the aisle after Kim Mi Young gets pregnant with Lee Goon's baby after they accidentally spent the night together in Macau.
They filmed this scene in the middle of the heatwave late last month at a school in Tongyeong, Gyeongnam. It's reported that the staffs burst out in laughter when Jang Hyuk screams out "Yes" (second picture).
Jang Hyuk calmly protected Jang Na Ra from the bees which flied around the filming set.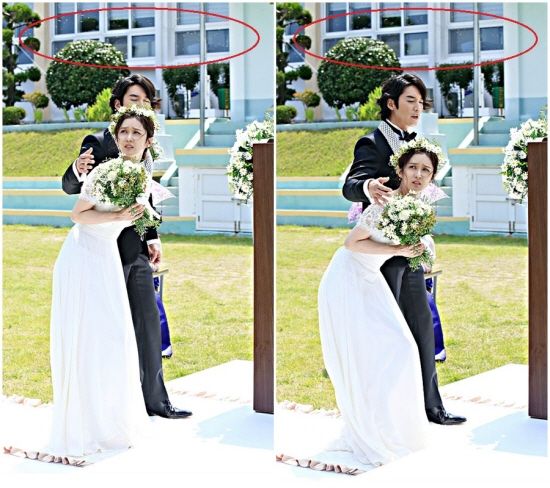 Their "fairy-tale" wedding pictures
Handsome groom & beautiful bride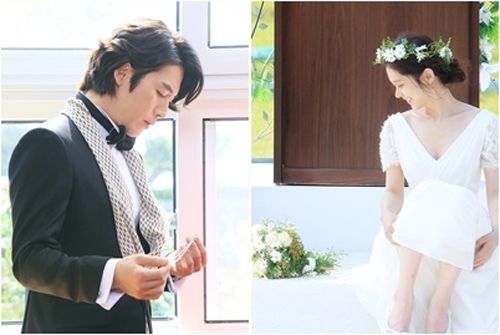 Nervous bride & groom? 
Lee Goon clenches his fist & screams in misery when he says his wedding vows. He's forced to bury his dream to have a happy marriage life with his ballerina girlfriend Kang Se Ra. He desperately accepts his fate to marry Mi Young who'll become the mother of his child.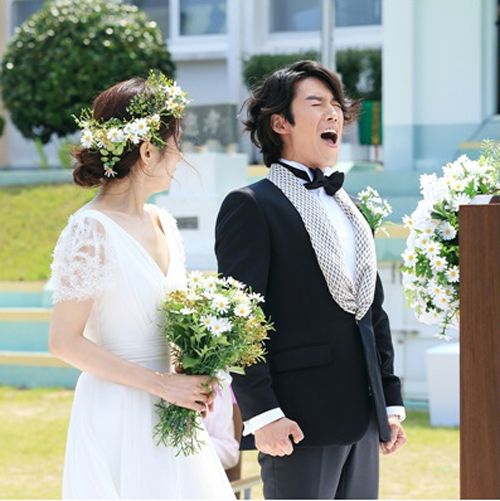 Surprised to see President Park who was the "mastermind" behind their drunken night, as their wedding officiant. He even poses comically behind the couple.
I can't wait to watch this, it's going to be hilarious 😀