Kang Ho Dong, Eun Ji Won, Lee Soo Geun and Ahn Jae Hyun for New Journey to the West S2
MCs Kang Ho Dong & Lee Soo Geun and singer Eun Ji Won will create a new journey with PD Na Young Seok on the second season of New Journey to the West. This web variety show which premiered last year received a lot of love, over 50 million views were recorded. These former 1n2d members reunited with their youngest Lee Seung Gi, they traveled to Xi'an China for 5 days and played games to obtain dragon balls. They still had the great synergy & chemistry from 1n2d days which was awesome to see. Unfortunately Lee Seung Gi is currently doing his military service – this variety show won't be the same without the witty maknae T_T He is not replaceable, nobody can and will never be him but… they've cast a new maknae!
A representative from tvN and HB Entertainment stated Ahn Jae Hyun is confirmed to join this season. Although no press nor fans caught their departure, it's reported the former 1n2d casts flew to Chengdu yesterday morning without PD Na Young Seok who attended Youth Over Flowers Africa press conference yesterday afternoon. Ahn Jae Hyun and PD Na left together.
Bluntly honest, I'm shocked! I thought they'd pick one of 1n2d former member or Kim Jong Min (sadly Jong Min is impossible because he's currently filming 1n2d S3 in Harbin, China). Ahn Jae Hyun worked with Lee Soo Geun back in 2014 (he was cast member of Soo Geun & Kim Byung Man's JTBC show High Society) and he was Lee Seung Gi's co-star on SBS drama You're All Surrounded. He's also one of young rising Hallyu star in China. After his appearance on hit drama You Who Came from the Star, he's cast on 1n2d Chinese version. He does have some connection with NJttW casts but I still don't understand how they ended up with him.
The casts are filming for 5 days in Chengdu and it's reported they plan to broadcast this season on tvN (most likely after Youth Over Flowers Africa wraps up).
Lucky fans who ran into them uploaded their pictures on SNS: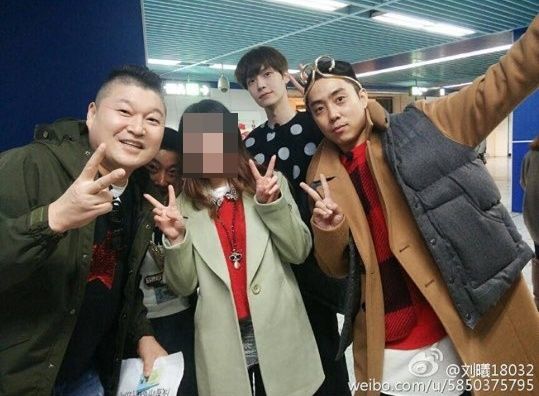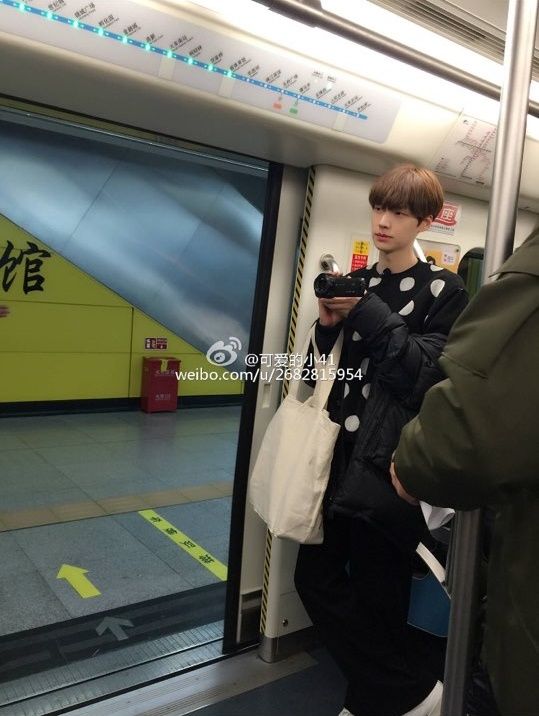 pic cr: Naver & as labeled