KBS "Producer" finalized premiere date & timeslot
On 9 April 2015, officials from the production's side announced KBS drama Producer will premiere on 8 May 2015, will be broadcast every Friday & Saturday 9:15PM and will have a total of 12 episodes. KBS reorganized the schedules of the existing programs so this drama can be aired in the prime timeslot. It's reported each episode will be 80 minutes long. They will compete with tvN popular variety show Grandpas Over Flowers, airs every Friday 9:45PM.
The dream team casts had their script reading and title sequence filming in complete secrecy. It's no doubt the casts are burdened with the hype surrounding this drama, the journalists who spotted Cha Tae Hyun, Gong Hyo Jin, Kim Soo Hyun, and IU shooting near KBS building were able to take pictures, raising up the already high expectations.
Kim Soo Hyun & IU
Gong Hyo Jin, Cha Tae Hyun, Kim Soo Hyun (couldn't really see him) and IU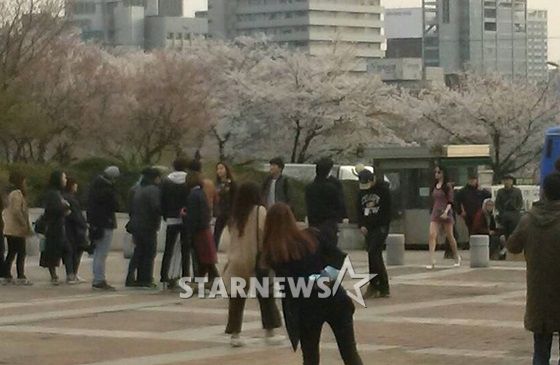 cr: Newsen; Pic cr as labeled