KBS2 Iron Man Official Posters & Teasers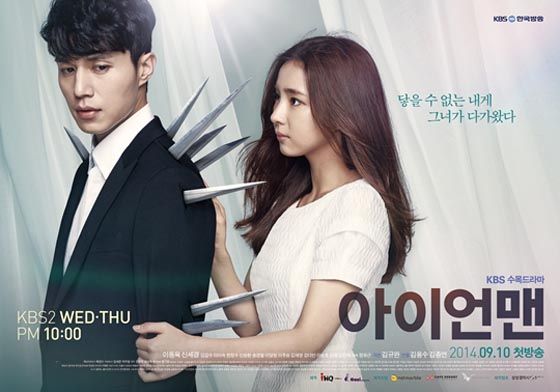 There're lots of dramas and movies with confusing or over-the-top plot, so I applaud whoever took the challenge to produce the upcoming KBS2 Wednesday-Thursday drama Iron Man (English title Blade Man). Starring Lee Dong Wook, Shin Se Kyung, Lee Mi Sook, Kim Kap Soo; Iron Man is a unique drama about a cold pretentious man Joo Hong Bin who painfully sprouts blades from his body when he's angry & it rains. Joo Hong Bin (Lee Dong Wook) is the typical KDrama hero ~ rich, successful, handsome, and he has a bad temper. Very curious to find out how and why he got this "special" power. Because it looks very painful! It's said that he started sprouting blades because of the internal pain & scars from his painful first love.
Son Se Dong (Shin Se Kyung) is bubbly, innocent & cheerful. Her warm and kind heart will help Joo Hong Bin to heal his emotional (& physical) pain as he experiences love & emotions.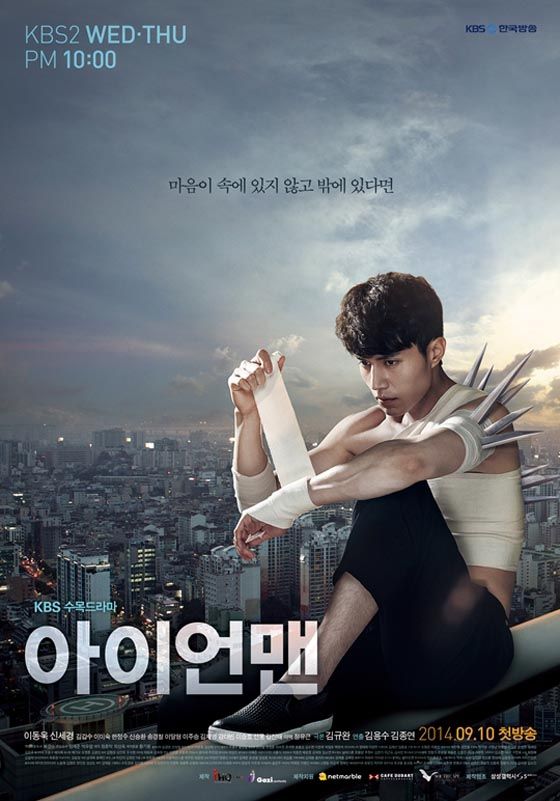 The first teaser didn't explain much ~ it's quite scary to be honest. I didn't expect Joo Hong Bin furiously climbing the building with blades sprouting all over his body. But the longer teaser shown at the press conference yesterday convinced me to give this drama a chance.
PD Kim Yong Soo has a fantastic cinematic talent which worked so well on his past projects (he did his best to save his last drama Blade and Petal, it has gorgeous cinematography but the writing is very weak). Shin Se Kyung is not the best actress, but hopefully he'll help her to emote better so she can grow as an actress. One thing for sure, this drama will be a feast to our eyes =)
Iron Man premieres next Wednesday, 10 September 2014 on KBS2.