Lee Jun Ki will become Scholar Who Walks the Night
I always love Lee Jun Ki in sageuk but because he did Joseon Gunman last year, I didn't put my expectation high when he was still positively considering the offer for this drama because I wasn't sure if he'll do back-to-back sageuk. Well… On 2 April 2015, Namoo Actors stated Lee Jun Ki is confirmed for the vampire sageuk drama Scholar Who Walks the Night. Awesome!
This drama has already been planned since early last year after they obtained the licence to adapt Jo Jo Hee & Han Seung Hee's manhwa Scholar Who Walks the Night. It's set in Joseon era (during King Yeongjo's reign), Lee Jun Ki plays a mysterious vampire scholar while the heroine (who's yet to be cast) is a nobleman's daughter who has to disguise herself wearing man's clothes selling books to survive after her family was falsely accused. She encounters Lee Jun Ki's character and falls in love with him.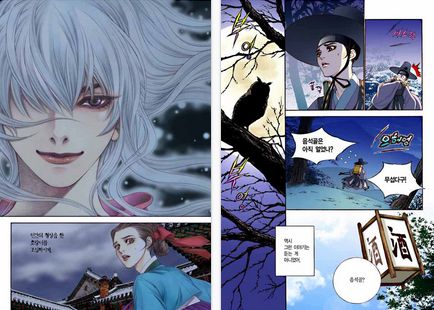 About the leading lady – they were scouted Han Groo but the casting fell through. Yesterday there was news Jin Seo Yeon is positively reviewing the offer but she hasn't accepted it yet. There's a second vampire and the role goes to TVXQ Changmin who's already been cast last month. Changmin will be reunited with Paradise Ranch writer, Jang Hyun Joo (Paradise Ranch, Coffee Prince). This drama will be directed by Empress Ki's co-PD Lee Sung Joon. 
Scholar Who Walks the Night is slated to premiere in July on MBC, it follows Hong Sisters' drama Warm & Cozy.