Lee Seung Gi starts military service today
The dreading time has come. The long list of beloved Korean celebrities who'll enlist in 2016 has began with actor-singer Lee Seung Gi enters military boot camp this afternoon, looking oh-so-excited as he starts his mandatory 21 months (active duty) military service in the army. He surprised fans with the news about his enlistment 10 days ago and despite having no scheduled fan meeting nor press event, it's reported around 200 fans from Korea, Japan, China, Taiwan, Thailand came to see him off. Although he had no drama since 2014, he left us with upcoming movie Goong Hap which will premiere in September this year.
Lee Seung Gi will go through five weeks basic training at Nonsan Korea Army Training Center before being dispatched to his assigned base. You will be missed, Lee Seung Gi! Looking at his work ethic (in the past), for sure he will have the best time in the military. Stay healthy, have fun with your fellow countrymen! Can't wait to welcome you back on 31st October next year.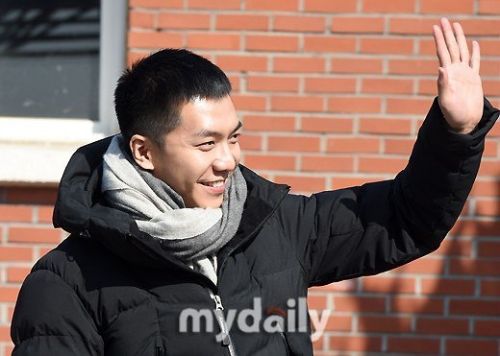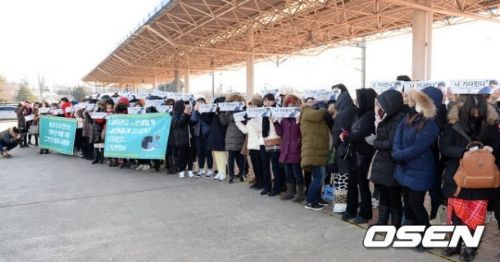 pic cr as labeled