Mama Episode 1 Mini Recap
Mama (Nothing to Fear) is a brand new weekend family melodrama about a dying mother who meticulously plans a loving family for her son. As a successful painter/ businesswoman who spent 13 years in Canada, raising her only son alone in a foreign country; Stella Han [Han Seung Hee] (Song Yong Ah) decides it's now time for her to return to Korea.
Mama Episode 1 Mini Recap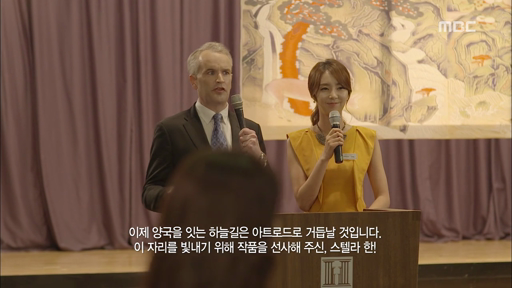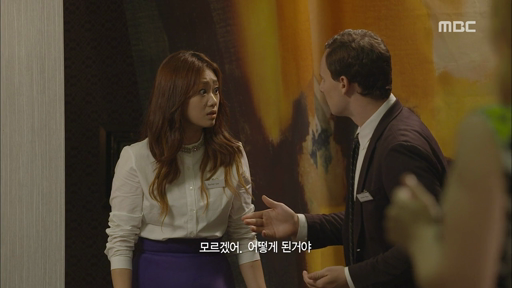 Chaos as Rachel (Ju An) couldn't contact Stella Han who didn't attend the party as written in the contract. They finally find out she's picking up her son somewhere in the countryside.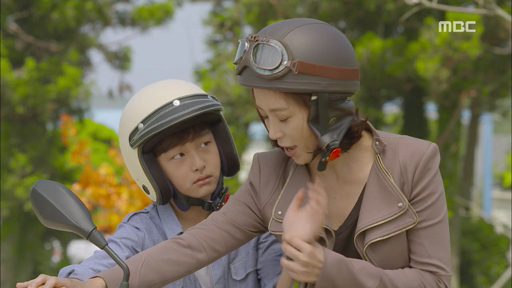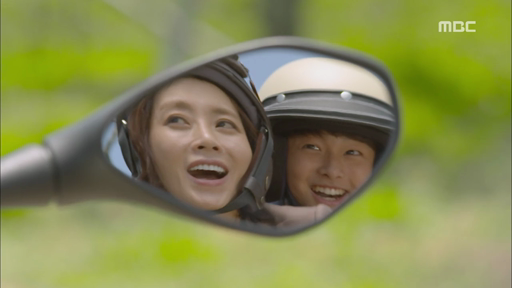 13 yo Geu Roo (Yoon Chan Young) is surprised his mom is going to teach him how to ride a motorcycle. She previously said she'd teach him after he turns 20. What made her change her mind? Seung Hee explains her schedule won't allow her to do it, which makes her son wonders if his perfectionist mom has already set her schedules for the next 7 years.
She has one condition: Geu Roo must ride it with his mom until mom is confident he can ride it himself. Moreover, she keeps the key until he turns 20.
Seung Hee advises her son to be modest and listens to his mom who has more than 10 years experience riding the motorcycle than trusting the manual he's read for hundreds times.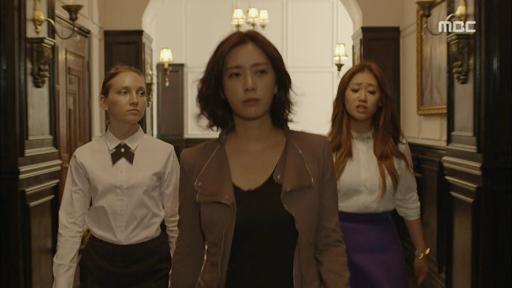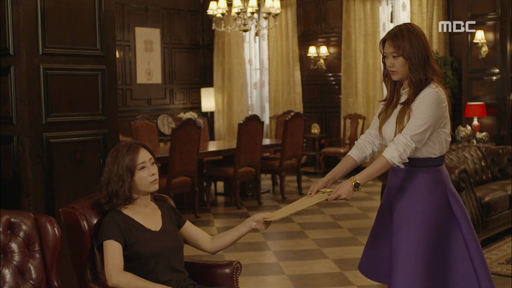 Rachel is wondering what's going on with Seung Hee after she had an accident. She can hardly recognize her own boss who chose to skip an important event to go on bike riding with her son. But for Seung Hee, spending time with her son is the most important event for her.
She then asks Rachel to clear her schedule indefinitely, she's going to stop working. She's been working non-stop ever since she stepped into Canada's soil 13 years ago, she's going to stop sacrificing her today for a better tomorrow. There are lots of things she wants to do, ie. to be a good wife & mother. If she finds a great man, she'll marry him.
Happy day for Moon Tae Joo (Jung Joon Ho) who will most likely get promoted as a director while the current director is on sick leave. His team members congratulate him after they heard the news from Assistant Manager Lee (Jang Seo Won) who found out from the director when he visited him at the hospital.
A delivery man calls to confirm Tae Joo's current address. He leaves Inukshuk small statue (from Canada) which means good fortune at the security office because nobody was home. He then calls someone confirming the address.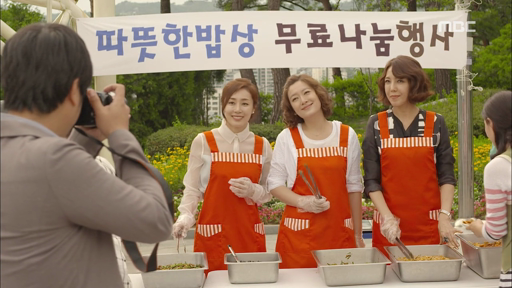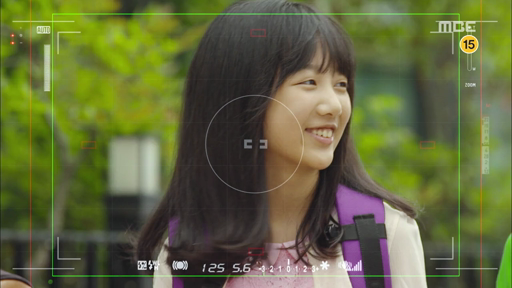 This same person is taking pictures of Tae Joo's wife Seo Ji Eun (Moon Jeong Hee) as he's pretending to be one journalist reporting from her volunteer service and his daughter Moon Bo Na (Jo Min Ah).
Later that night, she notices her mom's scary obsession of embroidering her initials on Tae Joo's shirts. She sounds insecure, but she think of it as love.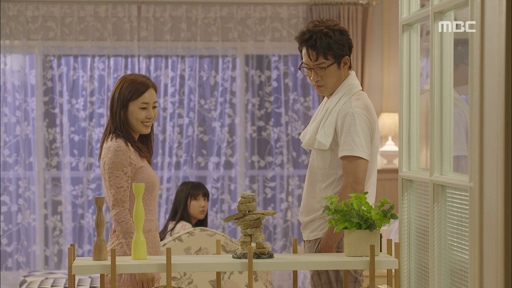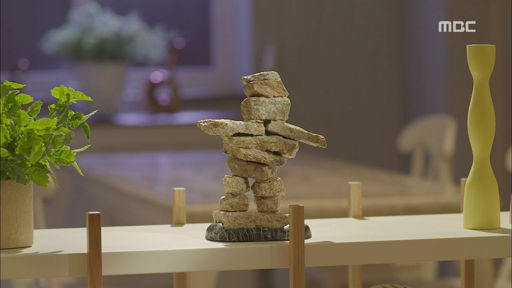 Tae Joo is surprised to see Inukshuk (Vancouver Olympic logo) statue without knowing who sent it. Ji Eun thought someone sent it as a bribe after he/she found out about his promotion and begs him to keep it. His smart daughter explains the meaning of this stack of stones: ask everytime he needs help and he'll be blessed with a good fortune. But who sent it?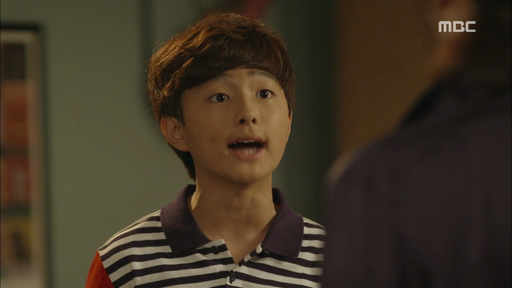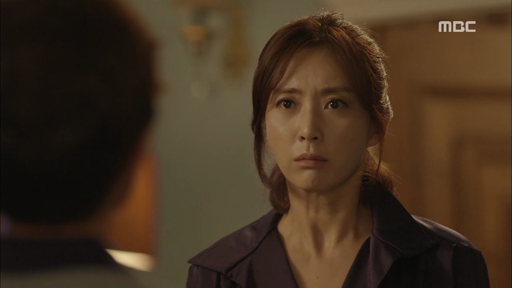 Geu Roo refuses to leave Canada although he wanted to in the past to find his biological dad. But after his friend told him he's born through donor insemination, he thought it could be the same for him. His biological dad may not know he has a son, so he doesn't want to look for his biological dad anymore.
Seung Hee tells her son that she wants to spend time with her son in Korea – travelling together. But it makes Geu Roo more upset, yes, his mom works hard to feed him & give him good education, but her responsibility as a good mother doesn't stop there. (implying he wanted his mom to spend quality time together with him) What his son said impacted her deeply. If he doesn't want to go with his mother, so be it!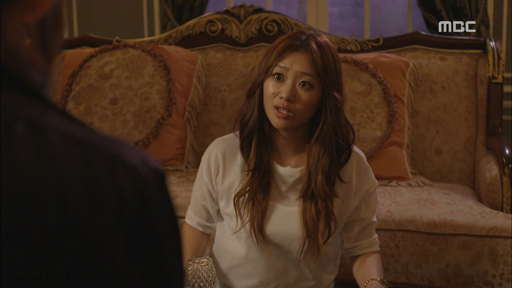 She takes her medicine before Rachel comes asking if she's okay. She fires Rachel and gives her a great compensation so she won't bother her again. Rachel knows Seung Hee is currently looking for Geu Roo's father and has kept in touch with someone in Korea to find out for her.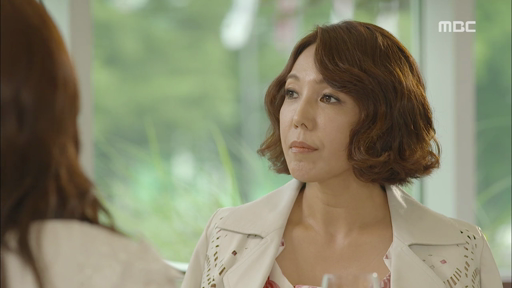 Ji Eun is discussing Bo Na's tuition fee with her private tutor (and wife of Tae Joo's boss) who takes a good care of her as neighbors and close friends. She advises her friend who refuses to pay expensive fee that a well-educated children is always fashionable for any mother.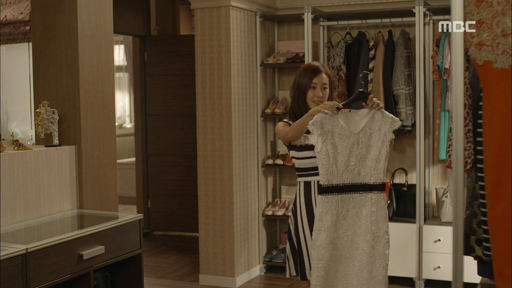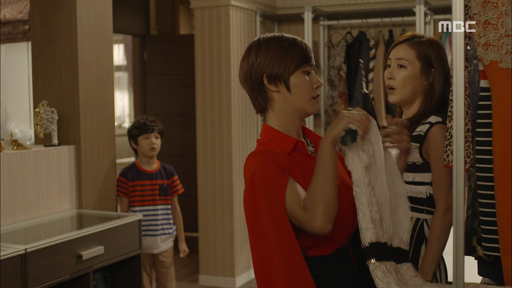 Ji Eun returns the dress, shoes, handbag, etc she "borrowed" from her rich sister-in-law Se Na. She's working there taking care of the house and her son.
Se Na is very picky about money and everything, although Ji Eun is trying to fight back about her paycheck, but she loses the argument. Se Na even refuses to pay for her mother-in-law's dinner bill, she asked Ji Eun to pay it for her.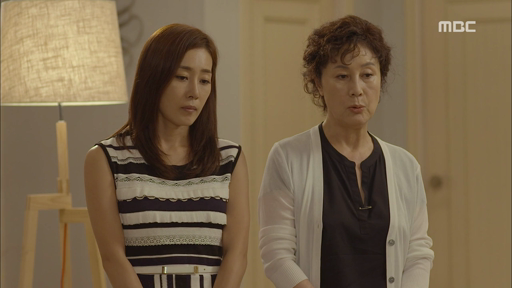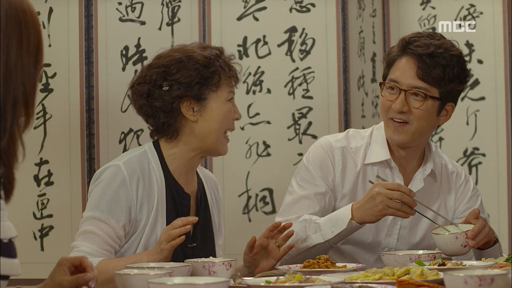 At her husband's memorial, Park Nam Soon complains that they don't have any grandson. Ji Eun tells her that Bo Na worth more than 10 sons.
She complements her son who has a good fortune this year and his wife who supported him. Tae Joo concurs 99% of a man's success is because of his wife's effort. His mom brings up grandson again, convincing Ji Eun to give birth to a son before it's too late. She's perfect if she has a son.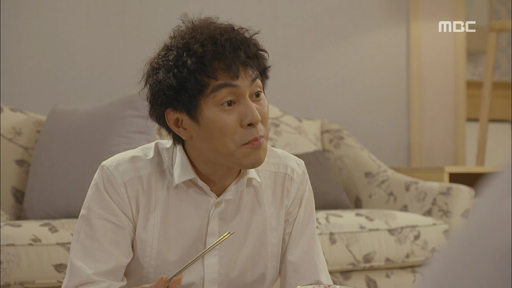 Her other son Moon Tae Hoon (Kim Hyun Kyoon) tells  mom to stay out of their business because children are not born to satisfy their parents' wishes. Nobody owns their own children. But mom believes the fortune teller that Tae Joo has a son, so he'll have one. He shakes his head listening to his mum's prejudice over a woman (granddaughter) when she herself is a woman. Nam Soo admits her prejudice, she likes sons more except Tae Hoon. 😀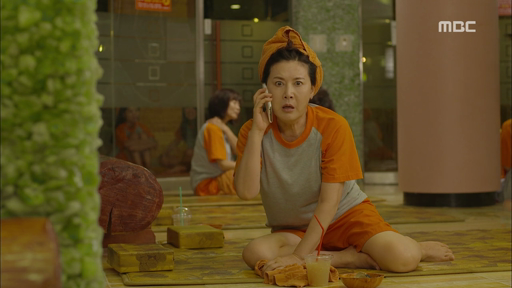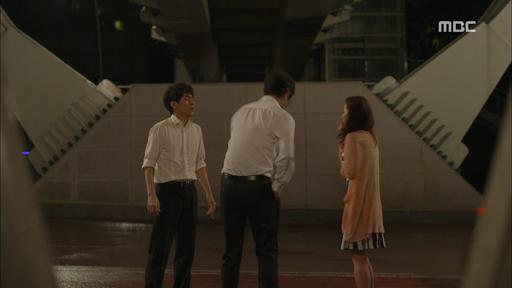 Ji Eun's mom didn't pick up Bo Na from her violin lesson as she promised. She let her grandddaughter to catch a bus alone. Because her daughter's phone is off, Ji Eun and Tae Joo are panicked & worried. The whole family is looking for her at places she frequently visits, but didn't find her.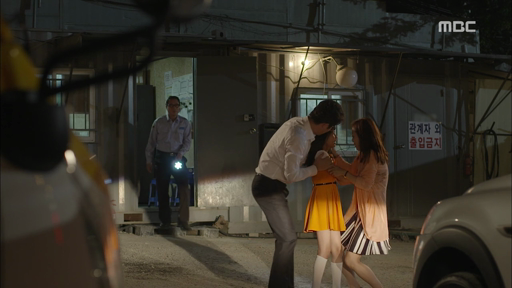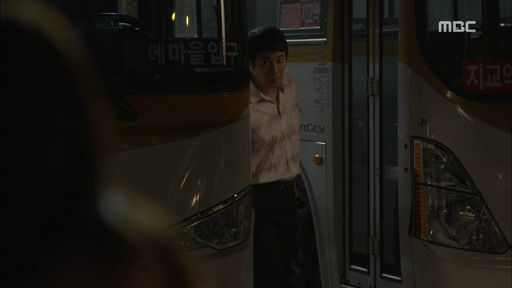 Fortunately she's okay. She was sleeping until the end of the bus route. The kind bus driver called Tae Joo & accompanied her until her parents arrive to pick her up. The mysterious man is looking at Tae Joo's family from afar.
Tae Hoon begs Ji Eun to lend him money for academy tuition fee.
Seung Hee remembers the motorcycle miniature she gave her son for his birthday present few years ago. His son still keeps it in his bedroom.
She asks Rachel if she's a lousy mother, in which she assures her that it's because her son is a teenager now that he rebels and doesn't want to see his mother. She's decided to leave Canada without her son, he'll go to Korea with Rachel later.
A new family is moving to Ji Eun's neighborhood (the penthouse). Ji Eun is envious with the new owner who has son close to her daughter's age.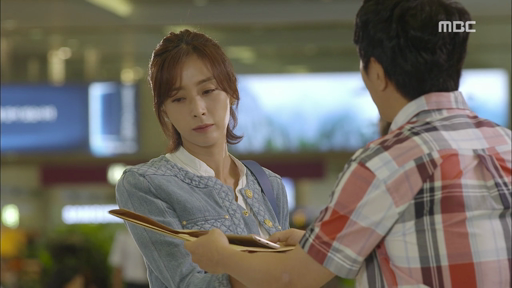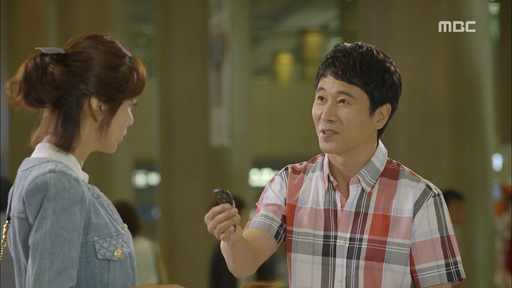 As soon as she arrives in Korea, Seung Hee already has Tae Joo's office and Bo Na's school recorded on the GPS. She recalls what her assistant told her about Tae Joo. He married a woman from a rich family & helps her father's business to grow, his only daughter is well educated, his wife is a loyal and kind-hearted woman.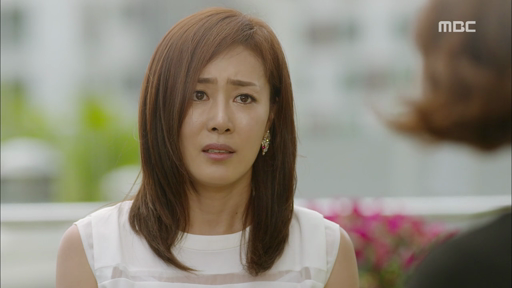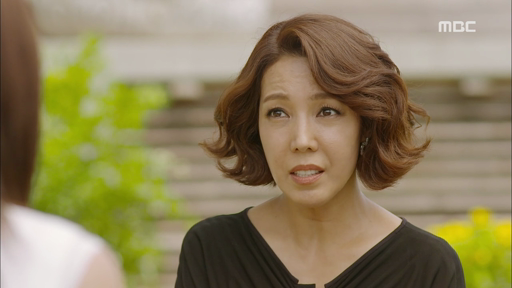 Meanwhile, Ji Eun is begging her friend to help her with Bo Na's lesson fee because she doesn't have any money left & she gave it to help Tae Hoon. She confesses she's having a hard time nowadays, her promises to help her. Her friend indirectly criticizes the obsession of (Korean parents) educating their children even though the parents are struggling financially.From Ji Eun's POV, parents will always try to give their best for their children.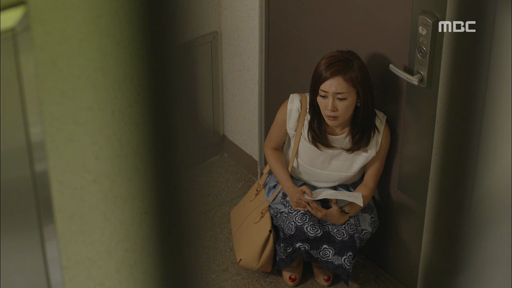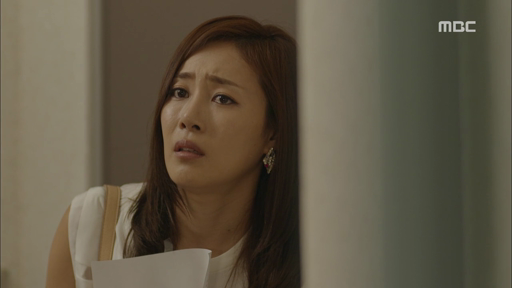 Bad news… The bank sent her a seizure notice because her credit cards are in arrears. They spoke with Se Na (Ji Eun thought she'd help her to pay off the debt tomorrow) that she wouldn't transfer the money. Se Na refuses to answer Ji Eun's calls. If she fails to pay her debts by the due date, they'll put a lien over Tae Joo's family and their property.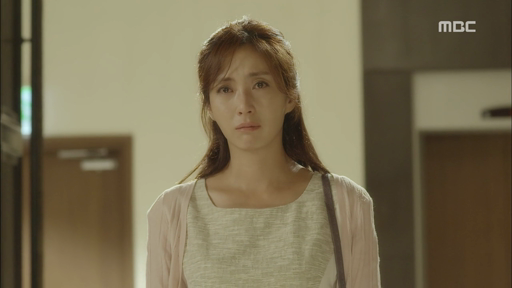 Without wasting any time, Seung Hee visits Tae Joo & waits for him in the lobby cafe. While waiting, she recalls Tae Joo and Eun Ji's wedding day ~ somberly she nodded to give her approval while Tae Joo watched helplessly.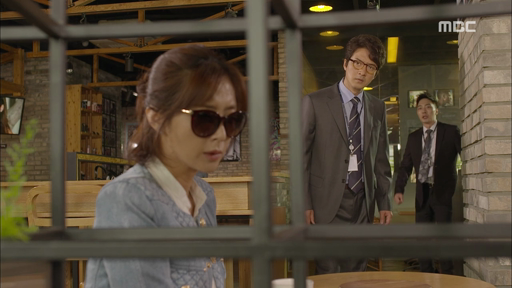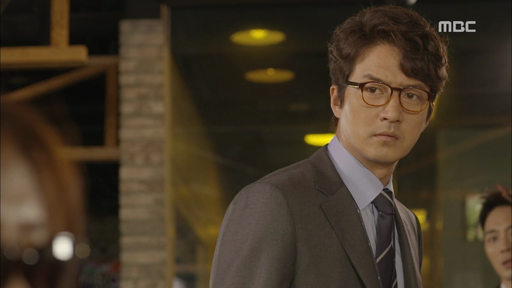 Tae Joo arrives at the cafe, feels like he saw someone familiar. He almost approaches her, but his assistant tells him to go back to his office.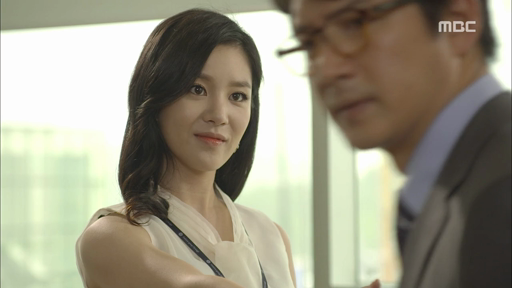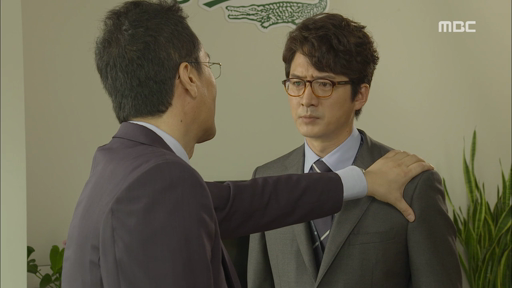 His boss has appointed Kang Rae Yeon as the new director although he has previously promised he would never hired someone from outside the company. He advises Tae Joo that life does not always go as we planned. Moreover, he never said he would promote him especially if he found another person who's more capable & has more experience than him. The boss tells Rae Yeon to be by his side because the employees respect Tae Joo.
Meanwhile, Ji Eun is begging Se Na to lend her $30000 as promised. But she challenges her to tell the truth to her husband so they can solve their financial problem together.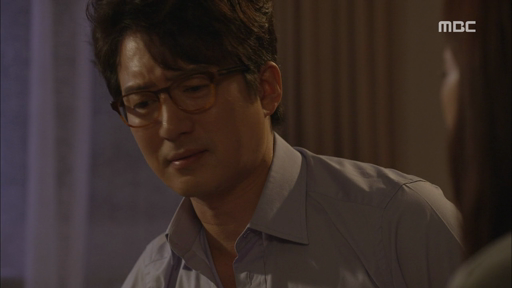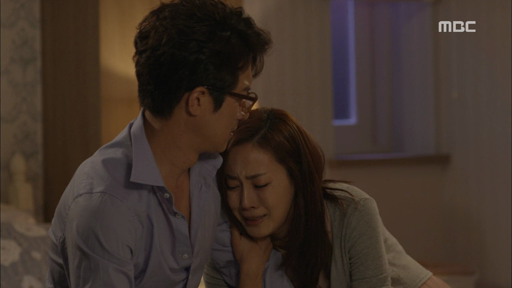 Tae Joo arrives home drunk & pessimistic. If only he studied abroad instead of working at her father-in-law's company, he would've got this promotion. If only he studied MBA like Rae Yeon who's younger than him, he would've got this promotion.
Ji Eun explains she will not be happy living in luxury if he's miserable in his job. She's more than happy to take care their necessities, but it's what Tae Joo hates the most. He wasn't born to live solely as her husband. Even his friends who did worse at school have now became executives of big companies. He also wants to be successful like his friends & tell the whole world about his achievement. His pride is really hurt, he's ashamed of himself. Ji Eun knows it's her fault, if only she let him to study overseas. But what's the use of talking about the past now?
Not giving up, Ji Eun keeps begging Se Na to lend the money without telling her husband (Ji Eun's brother). Se Na recommends her to sell her apartment to repay the debt, if it's not enough, she should move to the place she can afford. But because she wants to support Bo Na's education, she insists she has to live in that neighborhood.
Se Na talks the the point: Ji Eun can't force things she can't afford. She pretends to be happy and rich but she can't accept the reality. She really needs to tell her husband the truth so he can face this truth too. Se Na is also suffering because of Ji Eun's endless pride. Ji Eun slaps her sister-in-law when she asks for a provision of her apartment in case she can't pay off the debt.
Reaching the low bottom, Ji Eun lends the money from a loan shark who tells her to sign a legal disclaimer (to give away her body) – a standard procedure because she borrows $30k.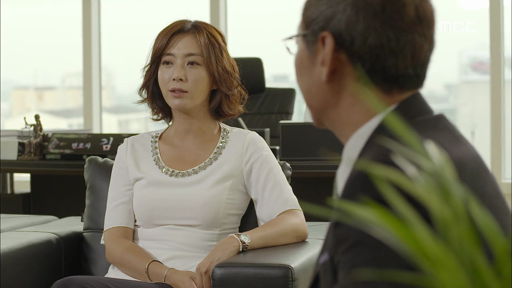 Seung Hee meets with a lawyer who advises that she should meet with Tae Joo's wife who'll be more shocked than the husband who most likely will slowly accept his biological son. But Seung Hee doesn't want to meet her, she just wants them to be her son's guardians until he becomes an adult.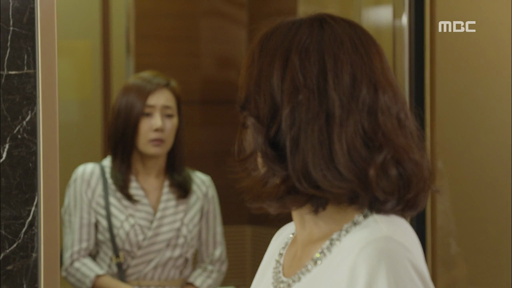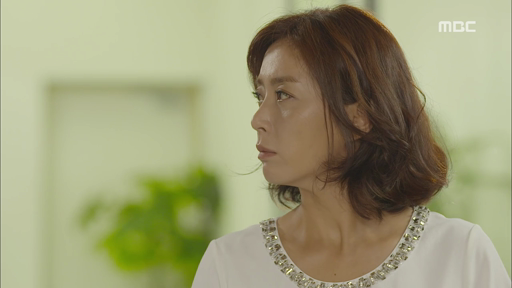 She bumps into Ji Eun near the lift. Ji Eun has decided to take the job offered by the loan shark.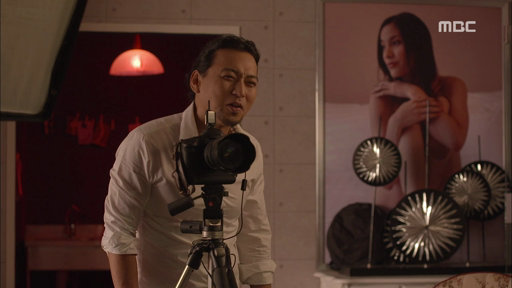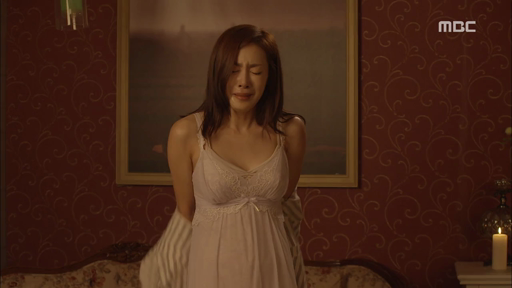 The photographer assures her it's not that hard, although it's her first time. When he tells her to take off her clothes, she wants him to promise her face won't be shown. She wails as she takes off her clothes, stripping away her last pride and dignity. But she can't take off her undergarment. No.. no.. she can't. She bites his hand to escape from this dark place after the photographer "forced" her to finish the job.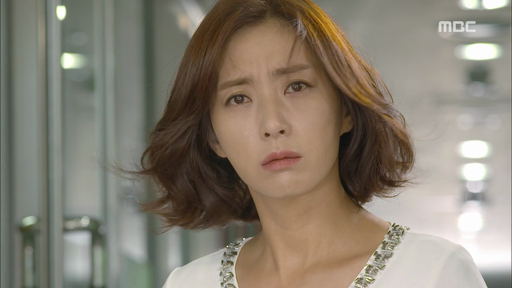 She runs in the corridor and bumps into Seung Hee again. In desperation, Ji Eun kneels down, begging Seung Hee to save her.