Marriage, Not Dating Episode 2 Mini Recap
Prologue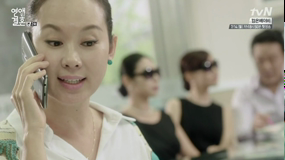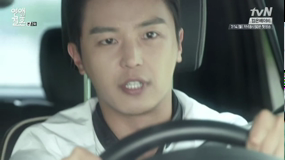 The prospectus tenants are waiting at the real estate office, ready to sign the contract. Ki Tae's mom (Bong Hyang) is busy preparing breakfast, she's ready to order Ki Tae's aunt who's on stand-by at the real estate office – to get the tenant to sign the contract at 10AM sharp. Ki Tae speeds up to go to his family's house.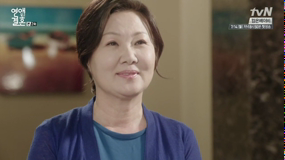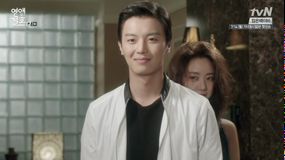 They arrive right on the dot. Ki Tae's family is delighted Ki Tae finally comes home with a girl who sheepishly hides behind him.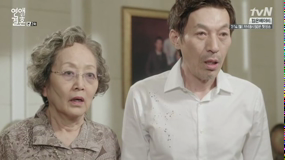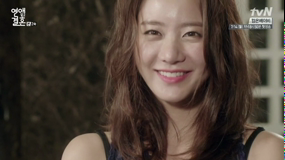 When she finally makes her appearance, mom's jaw drops. Ki Tae's father & grandmother are dazed. Who is this girl? 0_o
Episode 2 Mini Recap – People Management
17 hours ago
Bong Hyang mistakenly thought she's dating her son, so she invites her over to meet Ki Tae's family. Now Ki Tae requests her to be his fake girlfriend. It seems like Jang Mi is desperate to get married, which she denies.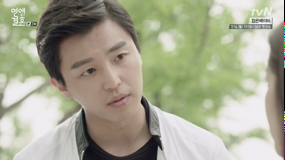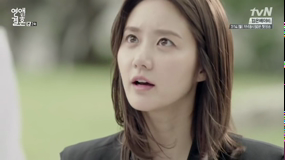 But will she marry him if he proposes to her? She's taken aback with his question. Then she gives him the answer he wanted to her: she will never choose him even if he's the last guy on the Earth. Great answer! Now his family will not be able to force him to get married. And because he has a girlfriend, he doesn't have to go to blind dates again.
As he really needs money, he knows he can't live without his parents. However, he can't live the life they've wanted him to live. Jang Mi clearly doesn't want to help him. Did he forget what he did to her life? She broke up with Hoon Dong indirectly because of him, Hoon Dong's mom embarrassed her because she thought she invited her to her house, she was even convicted as a stalker!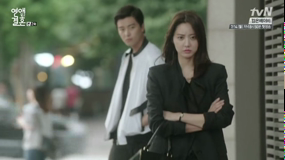 He follows her like a stalker until she meets with Hyun Hee who's waiting to take her to go clubbing. Hyun Hee politely invites Ki Tae who's thrilled to join them.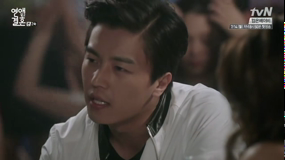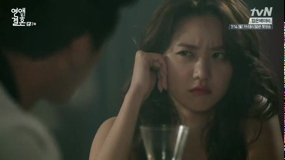 Jang Mi is already drunk when Ki Tae apologizes for hurting her feeling by asking her to be his fake girlfriend, made her into a convict and stole her kimchi tofu (lol). But she also hurt him by giving him juice shower, hit him with a beer bottle. So they're equal now, right?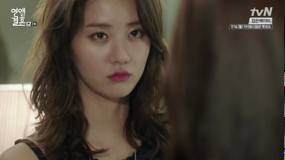 Hyun Hee has plan B for her heartbroken friend. She advises that a break up doesn't mean it's the end of the world. She wants her friend to be healed. She takes her to a dance floor where Jang Mi crazily dances to forget everything.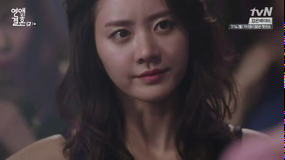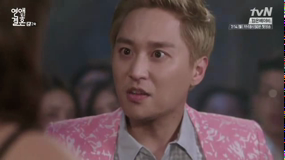 But unfortunately, she has to meet with Hoon Dong again! Who thought she came to the club to stalk him or to have one night stand with a stranger. It's not a crime for her to run into him here, when she's trying to have fun & forget her sadness.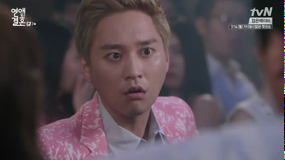 Ki Tae finally comes to her rescue, telling him that he's now dating Jang Mi. He wants to help her to get revenge, to get Hoon Dong to fall in love again with her.
But Jang Mi has already lost her hope. Can she do this? Does she have what she needs to get him back?
5 hours ago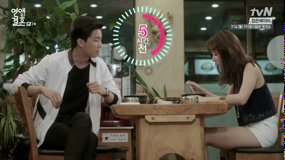 Jang Mi still think that meeting his parents is a bit far-fetched. He gives her a great idea:  because she doesn't love him, she doesn't have to work hard to obtain his parents' approval. She can do whatever she wants.
3 hours ago
Jang Mi insists to bring something for his parents because she can't come empty-handed. So they go to the nearest convenience store.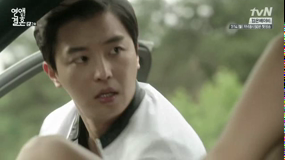 1 hour ago
As the time is ticking, Jang Mi suddenly has a change of heart. She's very reluctant to meet his family & she wants to change her clothes, but he pushes her inside the car & speeds up.
Meeting his family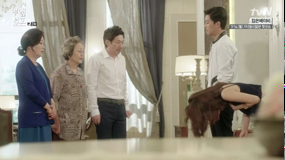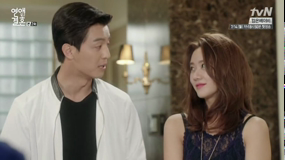 Ki Tae explains he convinced her all night long & brought her to this house before she changes her mind. Grandma is curious if they spent the night together 😀 Jang Mi apologizes that she could only buy energy drink from a convenience store because it's the only store that opens this early. While the women are still shocked, Dad gratefully accepts her gift.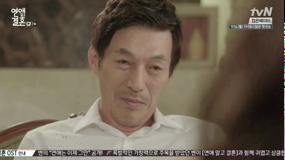 The atmosphere is very awkward. Dad steals a glance over to Jang Mi.
Mom brings a blanket for Jang Mi to cover her up as she's wearing short. She brazenly tells everyone that she'll feel drunk when she's warm. Mom trembles. Grandma notices that she must have a high alcohol tolerance. So she tells them that her parents own a liquor store. Mom's disapproving look is so obvious here.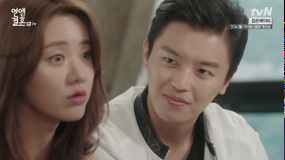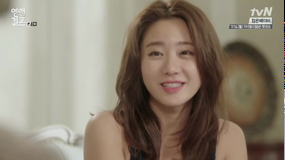 Jang Mi apologized she couldn't make it last time, and because they're just started dating, she hopes his family can watch their relationship grow from the side.
She speaks up that although the parents can pick the partner for their children, but the only person who'll be responsible for his own choice & his life will be the ones who'll get married & spend the rest of his life with that person. Basically she warns them for not getting involved in their relationship.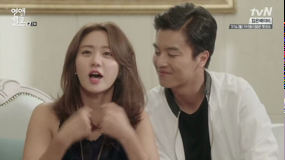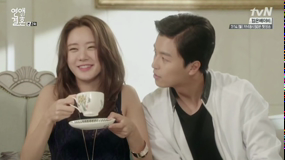 Like other couples, they love each other, they argue & fight with each other. And they will come again to ask their permission after they're sure they want to get married. Mom explains that Ki Tae is the only son for 3 generations, doesn't she want to know more about his family? She hopes Jang Mi will change her lifestyle to fit into Ki Tae's family lifestyle.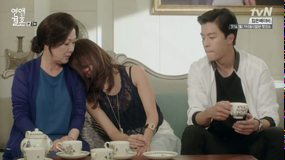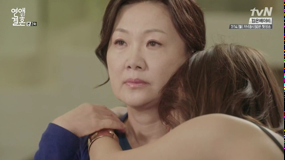 Unfortunately, Jang Mi doesn't hear Mom's advice. She falls asleep & accidentally put head on Bong Hyang's shoulder who's so annoyed with her brazen move.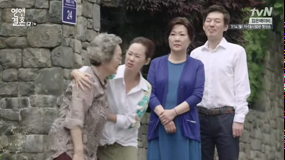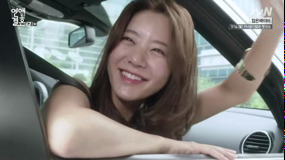 Jang Mi repeatedly apologizes for falling asleep. Dad is happy she's comfortable with his family although it's their first meeting. Grandma invites her to come again to enjoy a nice rice wine, an invitation that Jang Mi cheerfully accepts.
Grandma keeps waving at Jang Mi who feels bad for lying to Ki Tae's family who seem really nice. But everything she said to them was her own thoughts. She's frank & honest. She's wondering what'll happen if they want them to get married.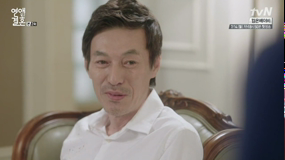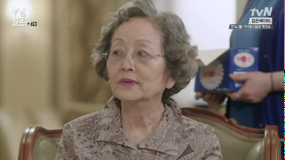 Grandma really likes Jang Mi (she's funny & was able to shake Bong Hyang's cold heart) although she knows Bong Hyang is against her. Ki Tae's dad can't help with anything because he'll follow his wife's opinion as he always does.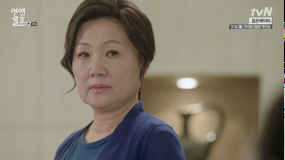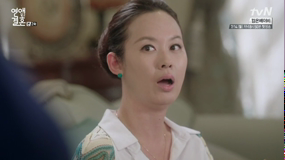 Ki Tae's aunt knows Jang Mi is the type of girl that Ki Tae's dad likes. She giggles until Bong Hyang silently stares at her. She changes her opinion and tells everyone she's against Jang Mi because she's prettier than her.
Grandma is elated that her grandson finally came home because of Jang Mi. It was the first time he brought a girl home. She tells Bong Hyang to give them time & space but Bong Hyang coldly repeats what Jang Mi said: this young couple doesn't need their permission to date.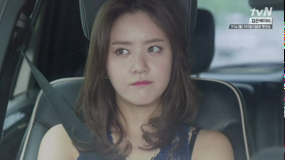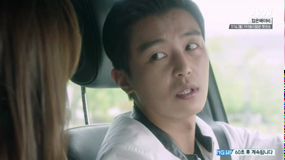 Ki Tae knows his mom won't kick her out but she won't accept her either. She will try her best to maintain her "angel" image without hurting others, it's called "people management".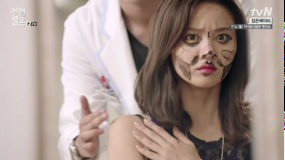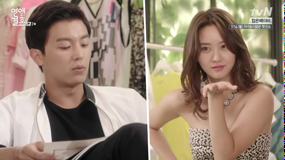 Ki Tae plans to transform Jang Mi into a woman who can attract many guys. She declines his offer for a plastic surgery, but follows his advice to change her fashion style. They act as a fake couple as much as they can in public eyes.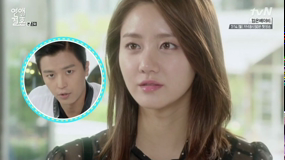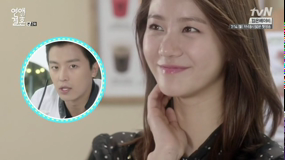 It's so cute that Jang Mi remembers every subtle tipss Ki Tae gave her. Like "players are terrible flirts" when she sees Yeo Reum. Or "to think all men as possible boyfriends". And "don't let any man to fool her". "Be generous with her compliments". Most importantly, the key phrase: "sometimes or one day".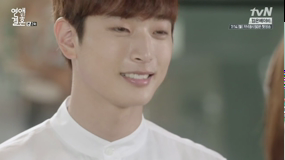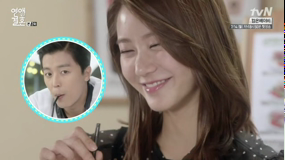 When he asks her out, she gives her name card & follow Ki Tae's advice. Hoon Dong arrives and sees Jang Mi from the back. He didn't know who she is, but he admires her figure & fashion style, tries to flirt. When she turns back & face him, he's shocked that the girl he used to date has transformed into a confident woman.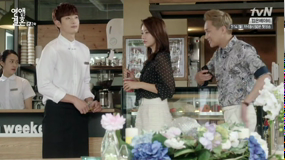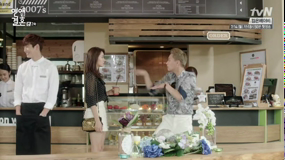 But sorry Hoon Dong, she's here not because she wants to see you. She's here to buy a juice. Ki Tae is already waiting for her in the car and they drive away before Hoon Dong can say anything else. Mission success! Even part timer Yeo Reum also falls with their trick. They're meticulously planning their dinner date.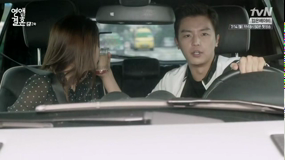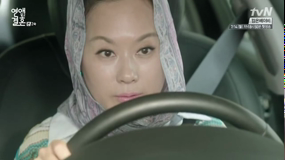 Ki Tae knows his aunt is following them, so they can't let their guard down.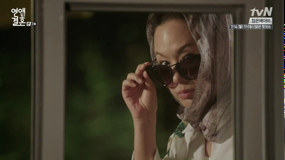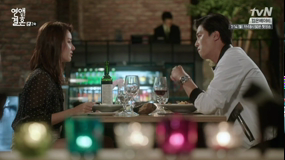 As planned, they enjoy pasta at the restaurant. Aunty is peeking from outside, Jang Mi feels bad for her because she must be hungry. Ki Tae tells her to keep his eyes glued to him, she tells him to express his emotions with his eyes as well because people can see how fake it is.
Jang Mi helps the waitress to open the bottle of wine, Ki Tae recognizes her kind heart for always wanting to help others and craving for others' recognition & love. It's what most people want, isn't it? It's not annoying, but some people live for that. People who come from loving families usually don't understand this. Obviously Jang Mi doesn't realize that Ki Tae doesn't come from a loving family.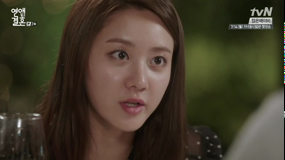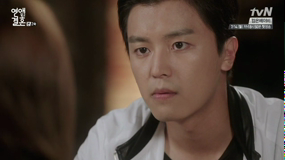 She's getting drunk as she tells him once her revenge is over, this fake relationship is over too. She doesn't like his way of thinking, she doesn't like him. She advises him to be good to his mom because she feels Bong Hyang is longing to be loved.
Ki Tae invites her to join him for the charity party held by his friend this weekend. He wants to spread rumors about their relationship so his mom will believe them. She sighs, so this is the way she's dating again. Ki Tae assures her that it's 100% for him.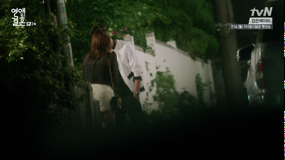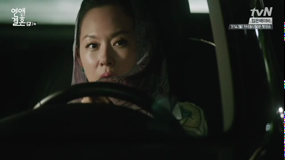 He gives a signal for them for a PDA. She laughs, hugs him, and cutely waves goodbye. They cleverly staged it so it looks like they're  kissing. His aunt reports everything to Bong Hyang.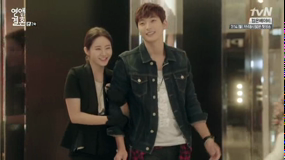 The next day, Yeo Reum comes to Jang Mi's workplace. Hoon Dong is peeking. Jang Mi takes this opportunity to make him jealous by helping him for his shopping spree.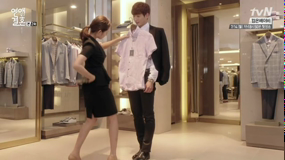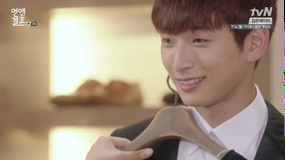 She always remembers Ki Tae's advice that being polite is for her own benefit, so she tries her best to serve him as best & polite as she can. Yeo Reum teases if she can pay for him as he's her doll, lmao, but Ki Tae has already warned her that man who takes advantage of her is not an acknowledgement nor love.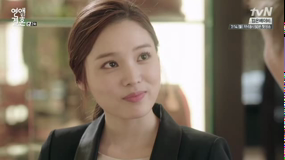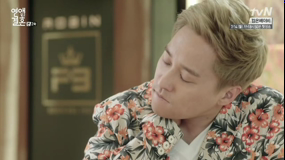 Hoon Dong is giving Hyun Hee a hard time, but she still politely serves him. She's touched when he wants to donate wallets to a charity event, thinking that he's nicer than she thought. After her friend was badly hurt because she loved him so much, she thought he's such a loser. But now she realizes why Jang Mi really loved him.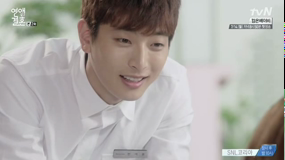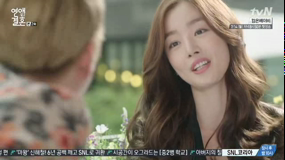 Yeo Reum hands over Se Ah's credit card back to her. She invites him for the charity party this weekend and even bought him those outfit. She leaves as soon as Hoon Dong arrives. Jealous Hoon Dong is furious that Yeo Reum hit on Jang Mi. He cutely asks, should he ask her to go out with him?
Se Ah wants Ki Tae to go to the charity party with her, he declines because he's already invited Jang Mi to be his date.He promises he'll be there.
Hoon Dong sincerely apologizes to Jang Mi, he wants her to go to the charity party with him. Jang Mi is touched with his apology & is going to go with him, but Ki Tae arrives to pick her up so she reluctantly go with him. Ki Tae reminds Jang Mi about people management and don't easily fall into Hoon Dong's trap.
Se Ah invites Hoon Dong to go with her.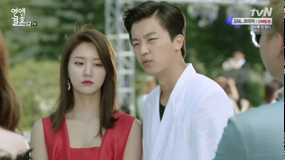 Awkward meeting between these two "couples". When Hoon Dong starts to bring up about the past, Ki Tae tells him that the past is not important but the present is.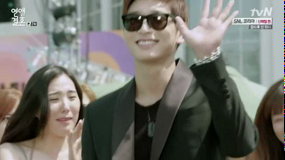 Girls are screaming their lungs out. A handsome guy Yeo Reum is here. He waves, Jang Mi think he waves to her. But he ignores her and goes straight to Ki Tae, Se Ah and a group of doctors. Jang Mi realizes he also has his own agenda.
Hyun Hee brought 20 wallets as Hoon Dong ordered. He gives it to Se Ah, but she tells him this is not a regular auction.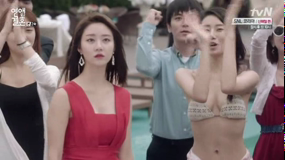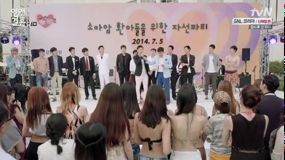 The auction begins. They line up all the guys on the stage. lmao, they're auctioning the guys!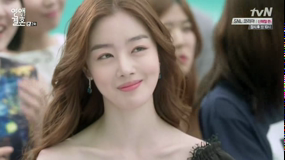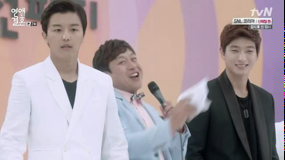 Ki Tae and Yeo Reum are the last two contestants (to be auctioned). Ki Tae introduces himself as a plastic surgeon and Yeo Reum tells the guests that he's a good cook. The bidding starts! Very hot & tough competition, the women are getting crazy bidding for these two hot guys.
MC then proposes a talent show! Yeo Reum confidently shows his talent & dance moves. This earns him lots of brownie points.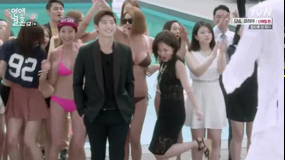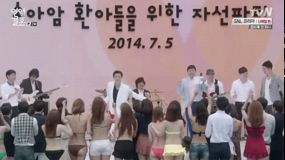 The bid for Ki Tae stops at $1000, so he decides to dance as well. The bidding continues until Se Ah makes the final bid for $10k.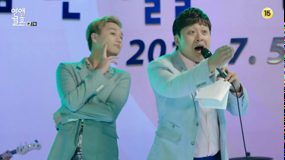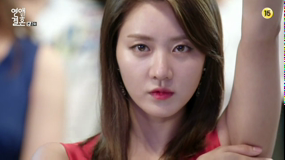 Hoon Dong wants to try his luck too, so after the show is over, he comes up to the stage & introduces himself as a French restaurant owner. Nobody wants to make a bid, so Jang Mi put her hand up to start the bid for $10.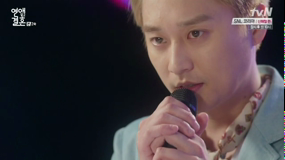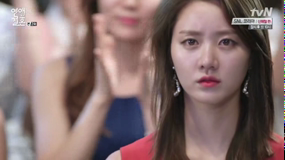 He pretends he doesn't know her and gives a hilarious but not funny talent show. So the MC suggests him to dunk in the water, the whole guests agree! But he says he's not doing it for the audience, he's doing it for her!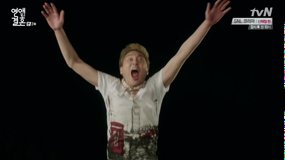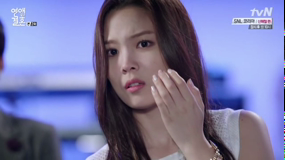 Even after he painfully dunk into the pool, nobody wants him. Pitiful Hoon Dong.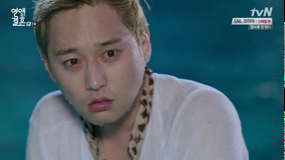 Suddenly, Jang Mi enters the pool & approaches Hoon Dong who's trembling. She holds his hand and tells him to go with her.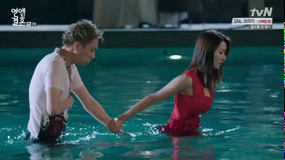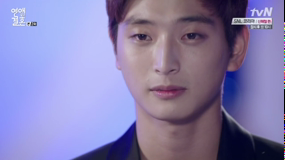 She explains that she saves him not because she wants to start over. Hoon Dong wants them to at least be friends, they don't have to date to have a good relationship. Why couple who broke up must become enemies? They can encourage each other & be friends.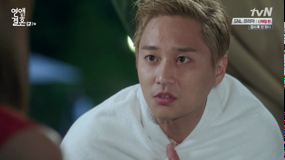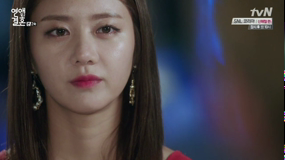 He thanks her for "buying" him at the auction, but she gives a final ultimatum: she doesn't want to meet him again even as friends because her feeling was real & she still feels embarrassed of what he did to her.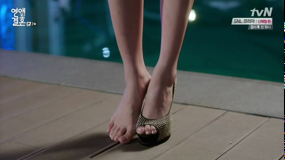 Jang Mi wants to forget about her revenge, and she also wants to end her fake relationship with Ki Tae. He tells her to wait for him for a towel, but she still leaves. While she was trying to save Hoon Dong from embarrassment, she lost her right shoe.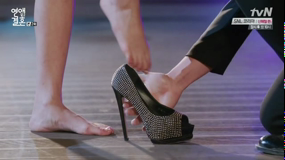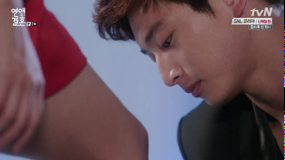 Yeo Reom brings her shoe & her purse. He kneels down to put it on her. Jang Mi narrates: "It doesn't matter who gets the benefit by his act of kindness or whether it's for people management, I'm glad that someone was with me"
Ki Tae comes back with a towel & witness this.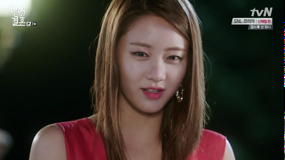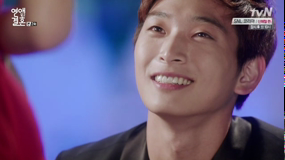 Yeo Reum invites her to eat after he heard her stomach growling.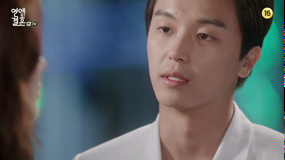 Se Ah wants him to buy her a meal to return her favor for "buying" him for $10k. He promises he will, someday. But she insists he has to treat her today.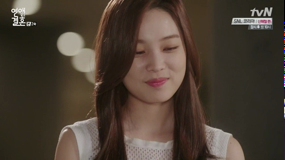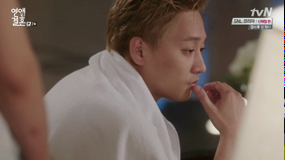 Hyun Hyee asks if Hoon Dong is okay, she invites him to eat.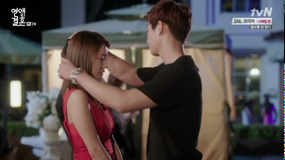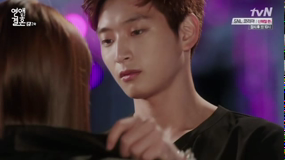 Jang Mi narrates: we don't need to stoop too low because what we really want is to be with someone.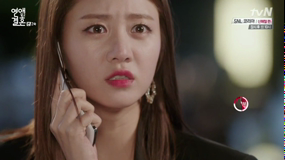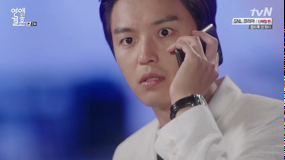 Suddenly, both Jang Mi & Ki Tae receive phone calls. They're both shocked!
Preview: Ki Tae's mom made an abrupt visit to Jang Mi's house! 
Brief Comment
The "fake couple" are making their move to achieve their own agenda, revenge for Jang Mi and staying single for Ki Tae. But things get very complicated as Jang Mi begins to manage people around her effectively. She applies the tips Ki Tae gave her and like a magnet, her charm & kind personality attracts people around her. Yeo Reum is captivated with her charm although it's still unclear if he loves her or if he only wants to "use" her.
Jang Mi finally meets with Ki Tae's family who welcomes her with mixed emotions. From the outside, his mom looks like an angel who cares about others more than herself. But the truth is: she's the wall that nobody can climb over. There's definitely a huge secret between her and her husband, which makes her feels unloved & unappreciated. It's understandable she wants her son to marry a woman who fits in with their family & family's lifestyle, but like Jang Mi said, the only person who can choose his/her life partner is the one who's going to get marry. As he's the only one who'll spend the rest of his life with this woman, so hopefully mom can give her only son a space. He'll marry the woman he loves when the time is right. On the other hand, Ki Tae has to start to prove that he can live without his parents' money. With his skill & talent, he should be able to earn & manage his money well.
I love how the main three female characters have similar longings: to be recognized / acknowledged, to love and be loved in return. Jang Mi loved Hoon Dong so much that she gave her all until there's no love left. But he never loved her as much as she did and he didn't recognize her love. So when Hoon Dong touched her heart, she wavered. Thankfully, she's strong enough to realize that this guy doesn't deserve a second chance. It's not easy for her to even meet him, let alone be friend with him. But after a while, maybe she can finally release all her anger & hatred, and start looking at him from different perspective.
Se Ah has everything from beauty, talent, wealth, fame. But she doesn't have someone who loves her. She uses all possible ways to get Ki Tae to love her, but her plan backfires. Meanwhile, Hyun Hee who's the opposite of Se Ah also wants someone by her side. But instead of looking for someone who'll love her unconditionally, she approaches any man who looks kind & considerate. Hopefully she won't have to go through the roller-coaster emotions that Jang Mi experienced.