Marriage, Not Dating Episode 4 Mini Recap
Jang Mi and Ki Tae's plan to stir up his family's unending nagging of his marriage backfires this episode. After catching Ki Tae's dad & spending one whole day with his mother, Jang Mi starts to sympathize with Bong Hyang's pain & rejection that she sincerely wants to help her to get out from his painful situation. But Bong Hyang's pride blocks her. So does Ki Tae's pride who doesn't want Jang Mi to find out his broken heart after he found out what his dad did.
Prologue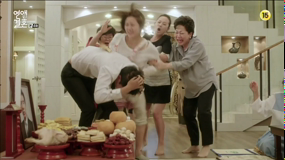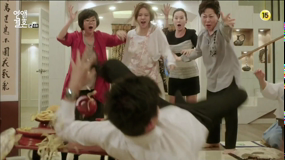 Episode 4 Mini Recap – For Whom We Cook Pancakes
D-4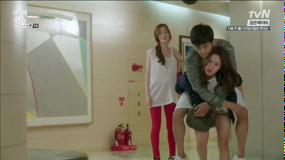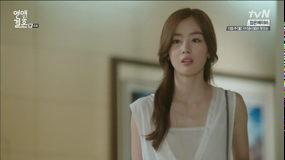 After finding Ki Tae lying (almost) unconscious in the bathroom, Jang Mi insists he has to get a proper check up. Se Ah arrives just in time to drive them to the hospital. She's astounded when Jang Mi piggybacks Ki Tae to her car.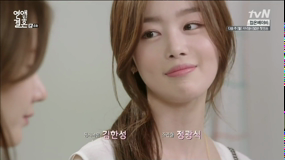 Se Ah gratefully thanks Jang Mi for saving Ki Tae's life and for letting her know what happened. Beside Se Ah, Jang Mi also told Ki Tae's grandma so his family is now on the way to the hospital. Se Ah is curious how did she know his family, he explains their families have already introduced each other.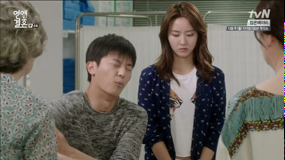 Ki Tae asks Jang Mi to stay with him as he tells Se Ah and then his family to leave. He pretends that his heart hurts if he doesn't see Jang Mi, he really needs her to breathe properly. He holds her hand, thanking her for saving his life. Grandma is very grateful while Aunt threatens she'll keep an eye on her.
His family thought he's hurt because of Jang Mi, they're embarrassed to find out that he's locked in the bathroom for more than 1 day.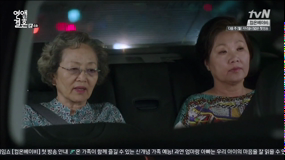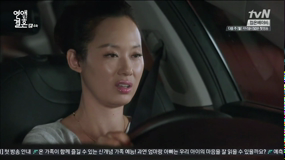 Grandma keeps praising Jang Mi who makes her grandson happy and makes him want to live. Beside, she also makes really delicious pancakes. She begs the family to befriend with her unless they want Ki Tae to cut the ties with them.
D-3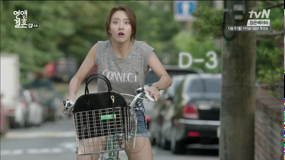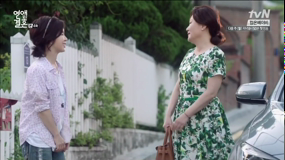 Jang Mi is surprised to see Bong Hyang politely talks to her mother. What does she want now?
Mom tells her to help preparing for Ki Tae's family's memorial day to earn extra point before her marriage. Unable to hide the secret for much longer, Jang Mi plans to tell the truth. But angry guests cut off their conversation which makes mom & dad fight again! Mom is fed up, she threatens to split up. Before she put a stamp on the paper, Jang Mi finally gives up. She'll help Ki Tae's family!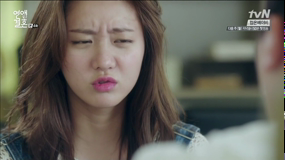 Ki Tae also suggests Jang Mi to keep playing this game. He knows the reason his mom invited her to help with his family's memorial day is because she doesn't like her. She wants to give her a very hard time so Jang Mi will leave on her own. For Ki Tae, this is a pride battle.
Bong Hyang never lets her pride to take over her life, she won't ever say that she doesn't like Jang Mi although her actions clearly show it. Ki Tae will wait until his mom says it first before they can wrap up this game. He orders her to be on her worst behavior that day to drive his mom crazy.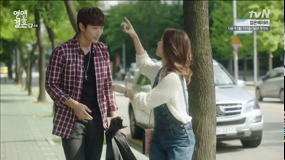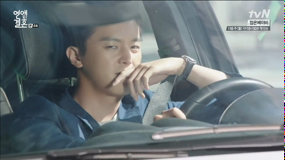 Jang Mi and her "meal friend" Yeo Reum are enjoying their "lunch" date. Jealous "boyfriend" Ki Tae can't keep his eyes off them, following them and crashing their date. He confidently introduces her as his "girl".
Yeo Reum knows he can't compete with Ki Tae who's older & richer than him, so he won't steal his "girlfriend". It's adorable that Jang Mi & Yeo Reum have similar taste buds.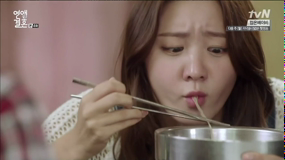 Ki Tae almost chokes up when Yeo Reum blurts out if they've slept together after he saw him eating noodles from Jang Mi's bowl. Yeo Reum doesn't care if they did it, though. 😀
Ki Tae reminds Jang Mi to be extra careful in case his mother spots her "dating" with Yeo Reum. If she wants to date him, feel free to do it after they wrap up their game.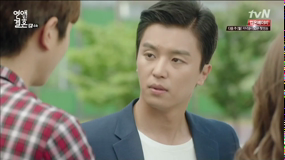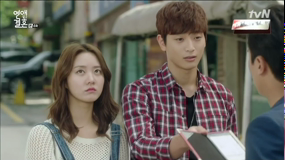 "Gentleman" Yeo Reum asks Ki Tae to pay their bill. He runs off with Jang Mi as he's busy paying the bill. Ki Tae reminds her that his aunt may be spying on her, so she invited Yeo Reum to date in a quiet place.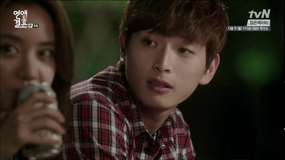 She keeps her guard up to ensure nobody sees them together. Yeo Reum cutely tells her to get used to people looking at them because people are attracted to his eyes. When asked if she's dating Ki Tae, she's unable to answer his question. Just then, a car parks in front of them.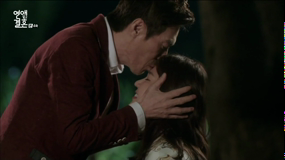 She runs to hide behind the tree. But as they're leaving, she finds Ki Tae's dad with another woman! Unable to contain her shock, she decides it's better for her to leave first.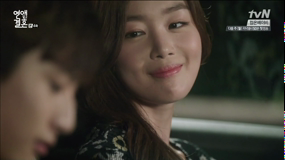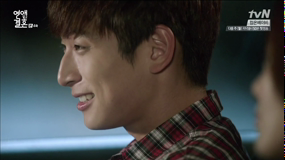 Yeo Reum is surprised to see Se Ah waiting for him there. Straight away she tells him that she likes Ki Tae, but she think it's Jang Mi's one-sided love. Based on what Yeo Reum saw so far, he believes Ki Tae sincerely likes Jang Mi while she doesn't care about his TLC. Maybe because she's attracted to Yeo Reum.
Se Ah gives him an envelope of money to find out more about Jang Mi & Ki Tae's relationship. She think Yeo Reum likes Jang Mi, so by doing so, he's killing two birds with one stone.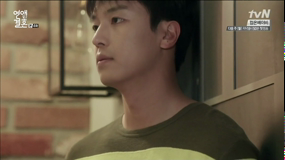 Jang Mi still can't erase what she's seen from her memory. She wants to tell the truth to Ki Tae, but worried it'll hurt his feeling. Meanwhile, Ki Tae is relieved his bathroom's doorknob is now fixed. But he's curious (and jealous) why Jang Mi likes Yeo Reum!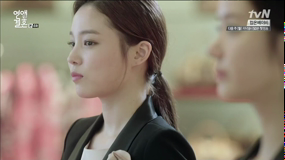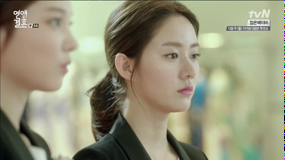 Hyun Hee is wondering why their friendship started to grow apart. Jang Mi used to share everything, but because of Hoon Dong, now their friendship looks shallow.
Hyun Hee tells her friend that she did it for her sake. She wants to help Hoon Dong to find Jang Mi's true feelings. Does she love Ki Tae, Yeo Reum or Hoon Dong?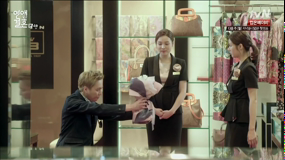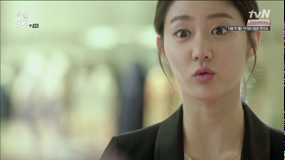 Hoon Dong arrives with a bouquet of flower. She answers that question in front of him. She doesn't like one of the three, it's Hoon Dong!
Before he can ask her any other question, she quickly hides him in the fitting room because Bong Hyang (who abruptly arrives) sees her with another man.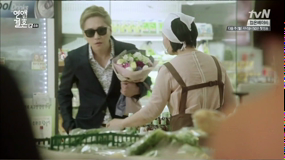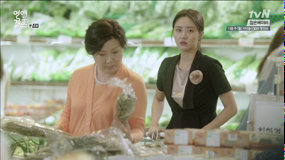 She accompanies Bong Hyang to do grocery shopping in preparation for the ritual  but she keeps thinking about Ki Tae's husband and his "girlfriend". Bong Hyang "prepares" her to be a good wife advising that only women in their family work in the kitchen so they should help each other. Bong Hyang is happy to work harder to prepare a good food for her loved ones, it's woman's pride & joy.
Bong Hyang saw Hoon Dong who kept spying from afar, he must be very careful because Bong Hyang knows him.
Before she leaves, Bong Hyang leaves bags of chestnuts for Jang Mi to be peeled before she arrives tomorrow morning.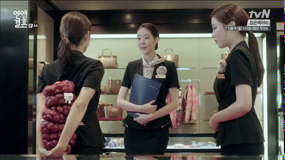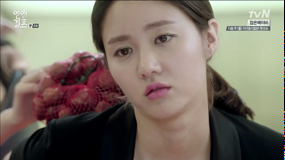 Trouble at her workplace, her manager scolds her for leaving work without notice during work hours. Hyun Hee has already told her about her "mother-in-law", all thanks to Hoon Dong who overheard their conversation.
Her manager who thought she's carrying her wedding gift on her back, is surprised to see her carrying bags of chestnuts! Ha…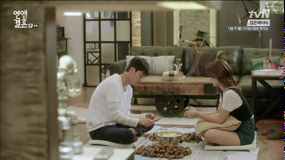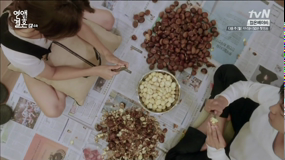 Instead of going home, she barges in to Ki Tae's apartment so they can peel the chestnuts together.
Ki Tae has never done any housework, he blames Jang Mi for falling in to his mother's trap. But the truth is, she fells sorry for her that her son doesn't acknowledge his mother's hard work.
She's contemplating to reveal his father's affair by baiting him using her parents' constant fighting & arguments. But Ki Tae has already found out about this, he tells her to stop interfering his family's affairs. Their "fake" relationship will end tomorrow anyway. Jang Mi sympathizes with him who keeps this ugly secret bottling up inside him.
But like what he wanted, she's determined to wrap up their game cleanly tomorrow!
The Day
Wearing the clothes she wore to bed, she confidently goes to Ki Tae's family house. Excited that she'll end the game today.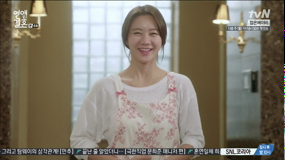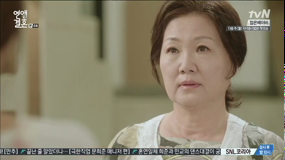 Jang Mi reports for duty. Bong Hyang is home alone because grandma & aunt are having massages, so let's break a leg, Jang Mi!
Things start ugly after Bong Hyang finds out her precious doctor son peeled chestnuts with Jang Mi last night. She's afraid he'd cut his hands & unable to perform surgeries. Jang Mi praises his cutting skills, although she apologizes she didn't think about his hands.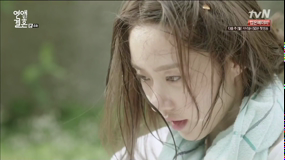 She diligently makes & fries pancakes until she realizes why is she working so hard like this?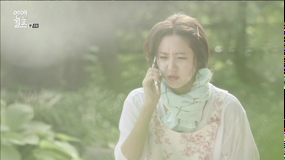 She can't play with food, so although Ki Tae told her to burn them, she can't do this. She begs him to come to save her soon, don't forget the chestnuts.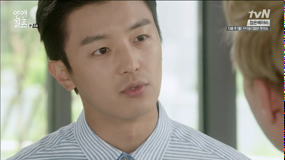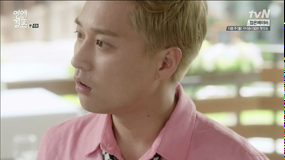 Hoon Dong warns Ki Tae for not hurting Jang Mi. He's furious he stole Jang Mi from him, Ki Tae coolly said that his mom loves her and she's currently helping her cooking for the ritual.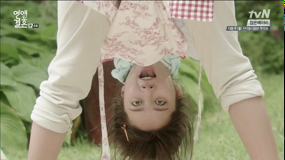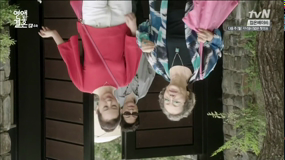 Finally! All the pancakes are done. Jang Mi crazily dances around, shows off her kungfu moves, but… the guests have started to arrive. Awkward moment when they think she's the family's maid. They're very surprised to hear that she's Ki Tae's girlfriend.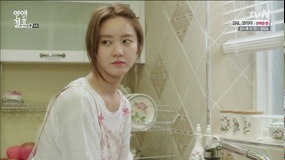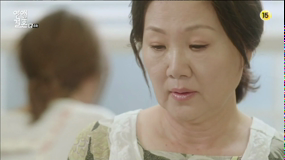 Jang Mi finds out the harsh reality about Ki Tae's family. Bong Hyang is treated like a maid in the household, serving the guests & her mother-in-law while she's slaving herself in the kitchen.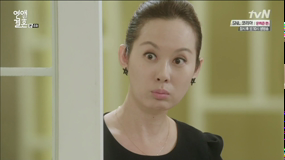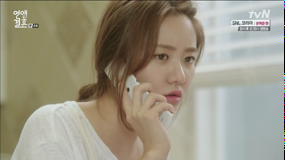 Aunt eardrops her phone conversation with Yeo Reum who asks to meet up at the restaurant later this evening.
Ki Tae is dressed up for the memorial service. He screams out her name after he saw his aunt spying on Jang Mi. His aunt almost got a heart attack. In the meantime, Jang Mi's mobile phone magically flied into the pile of dishes. T_T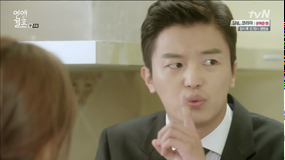 He's wondering what she's doing here washing the dishes. She doesn't know why she did it too.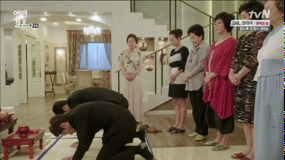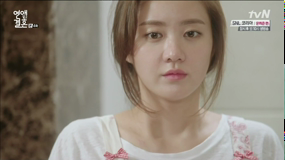 The ritual starts. Jang Mi looks at Ki Tae and his dad sympathetically.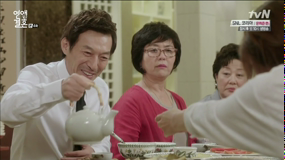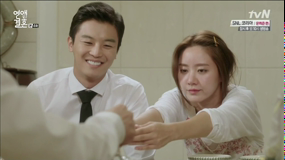 Ki Tae's dad appreciates Jang Mi who worked hard to make the pancakes. He pours liquor for her as requested by his son to make her feels a bit better.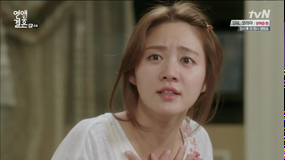 She frankly shares her true feeling by putting Ki Tae and his family (except his mother) in the hot spot. She takes side with Bong Hyang who sacrifices herself for this family, but nobody appreciated her. Ki Tae's dad is the worst here, he didn't do anything to prepare for the ritual. He dumped everything to his wife & "played" around outside.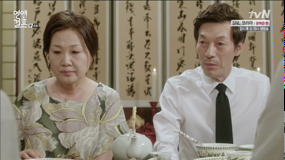 She experienced how hard & heartbreaking it is for children when their parents don't get along. She confesses she saw everything (of what he did), but Bong Hyang tells her to stop talking before the family find out the whole truth.
Ki Tae's father keeps lying that (what Jang Mi said) isn't true. Ki Tae tell the family that she was talking about her own parents.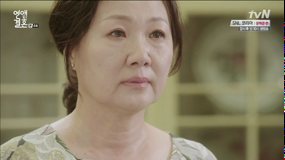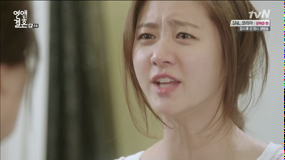 Although Jang Mi's intention was good, but it put Bong Hyang in a tough spot. She's not that pathetic nor foolish like Jang Mi thought, she knew everything about this family. Jang Mi blurts out that she's a fool if she put up with this secret.
Bong Hyang has enough, she slaps Jang Mi as she warns her to be quiet & keep it a secret. Of course she knows. But please don't interfere on their family's affair.
Jang Mi is upset because she was trying to help her to get out of this situation. She now understands that Ki Tae and his family never treat her like their own family member. They only "used" her. Yes she can make delicious pancakes & wash dishes, but she could not live hiding the truth. She couldn't hide her sincere feeling for Bong Hyang who's touched with her confession.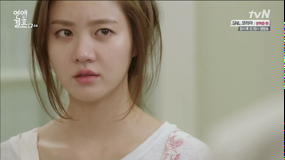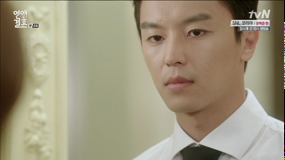 Ki Tae overhears their argument. He realizes how special Jang Mi is for him.
Meanwhile, the guests and Ki Tae's family are discussing about Jang Mi's (supposedly) broken family. They insult her and her family's business which is totally different from Ki Tae's family. If she never receives love from her parents, how can she give it to Ki Tae?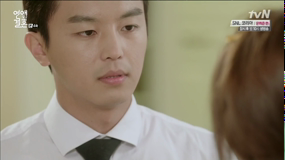 Jang Mi is upset that he purposely "used" her wounds to hurt her feeling.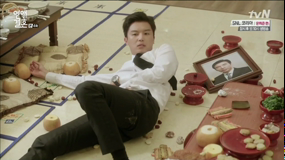 She hit him until they break the table. That's more than enough for Jang Mi to express her anger to Ki Tae. She's leaving everyone gasping in disbelief.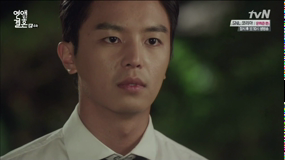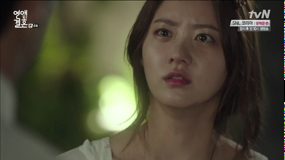 They were going to end it, so she did! What more do you want, Ki Tae?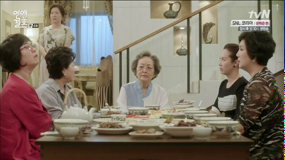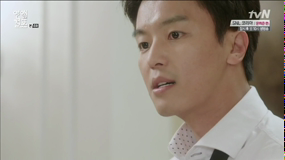 Ki Tae decides he'll only marry Jang Mi. If his family opposes, he'll stay single forever.
Grandma chuckles. Her husband used to turn over the table when he got upset. The same thing happened during his ritual today.
Jang Mi's phone is broken, on the way home she remembers Yeo Reum told her he'd wait for her no matter how late it'd be. But when she arrives at the restaurant, it's already closed.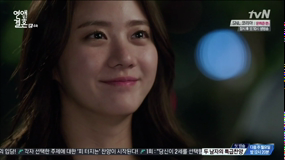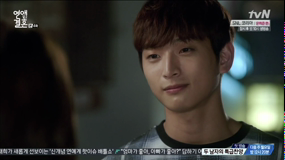 She's surprised when Yeo Reum calls her. He's been waiting for her. Awww.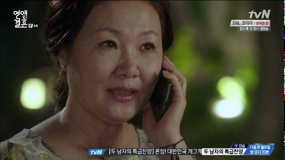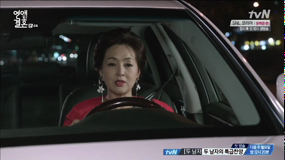 Ki Tae's aunt whispers to Bong Hyang about what she heard earlier. So she calls Hoon Dong's mom to find out if Hoon Dong is seeing any woman these days. Straight away she tells Bong Hyang about the stalker, she doesn't remember her name but she still remembers her face.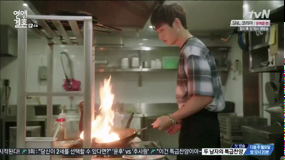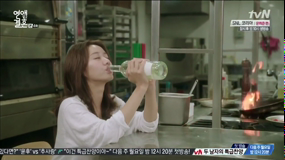 Yeo Reum is cooking a nice pasta dish for Jang Mi while she's busy drinking alcohol.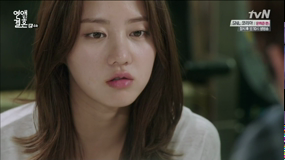 He then asks if it's tough at Ki Tae's place and if she's so desperate to marry that guy. Without realizing, she tells the truth. She only wanted to create the ugliest scene, but in the end, she sincerely sympathizes for his mother. She doesn't like Tae Ki although she's very worried for him.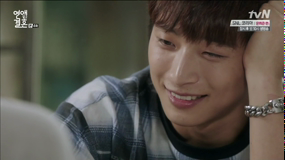 She collapses due to fatigue on the table. Yeo Reum smiles as he gently strokes her hair, telling her that he's worried for her too.
They spend the night together at the restaurant.
The next morning, Ki Tae's aunt reports that Bong Hyang is on the way to the restaurant, so does Hoon Dong's mother. Ki Tae is frustrated Jang Mi hasn't answered her phone. He speeds up to chase his mother / to meet with Jang Mi.
Jang Mi and Yeo Reum are still sleeping soundly. Suddenly, someone opens the door.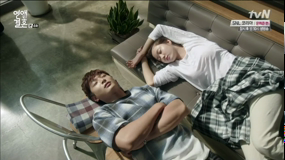 Brief Comments
More truth are out this episode which explains the reason why Ki Tae avoids marriage like his life will end if he gets married. He has a traumatic experience & painful perspective about marriage after he saw his parents marriage fell apart. Bong Hyang chose to hide her husband's affair from his family, most likely because she's afraid her pride will be hurt if the truth is revealed. As a perfect daughter-in-law, her dedication to his family is admirable. She knows how hard her life be if she asks for a divorce, so she knows the best thing she can do now is to accept this reality by keeping her head up high.
Ki Tae's possessiveness & jealousy drives Jang Mi insane. Although he insists that he's keeping her safe from his aunt's prying eyes, but it's clear that he's jealous that Jang Mi likes Yeo Reum. After he saw what Jang Mi did to his mother, he realizes that he would never lose Jang Mi. The relationship game they played, is now turning into a real game for him. His feeling  for her is real, he sincerely likes her for who she is.
Yeo Reum is a sweet loving understanding man who fills in Jang Mi's empty spot on her heart.
Jang Mi is a refreshing heroine who has a very kind heart. She doesn't want his family to experience the same heartache like her family, she sincerely wants to help before it's too late. It's sweet that without realizing she started to do things (peeled the chestnuts, made pancakes, washed dishes, etc) to lessen Bong Hyang's burden. She hasn't fallen in love with Ki Tae yet, which is understandable. He's hurting her feelings over and over again. But his mother's heartache changes everything for Jang Mi.