Marriage, Not Dating Episode 8 Mini Recap
Jang Mi has a very strong heart for handling complicated relationship with three different men in her life. This episode is the turning point for her to find out the man who really cherishes & loves her. Ki Tae who always gets jealous every time she gets closer with Yeo Reum? Hoon Dong who reluctantly let her go & sacrifices his own feeling for his best friend's happiness? Or Yeo Reum who looks sincere but maybe he has a hidden agenda?
Prologue
Jang Mi's wearing a gorgeous wedding dress, smiling as she narrates that Ki Tae's mom sweetly calls her name like a flower (Jang Mi means rose).
Episode 8 Mini Recap – Marry me, if you can ~ You resemble a rose
Bong Hyang is scrubbing the fridge like a mad woman, she admits to Grandma that she has lost. Now, the wedding has to take place.
She calls her son's phone to let him know she's in front of his apartment building. It's no longer a surprise for her to find out Jang Mi spent the night at his place.
Jealous Ki Tae carried Jang Mi to sleep on his bed last night, Yeo Reum cheekily asks why he separated Jang Mi from him? 😀 Ki Tae explains because he didn't want to let a woman to sleep on the couch. Awww…
The two guys are still arguing when they hear someone unlocks the door. As usual, Yeo Reum is hiding somewhere while Ki Tae & Jang Mi turn on their "couple" mode as soon as Mom enters the house. Ki Tae claims they don't want to be separated from each other, even if it's only for an hour when mom is wondering if they've lived together.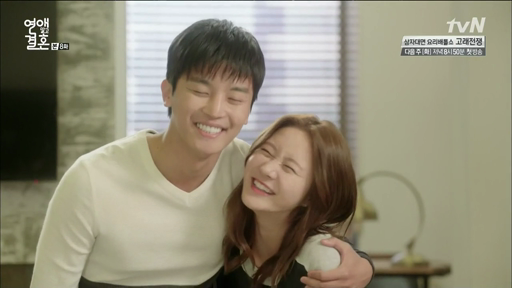 Mom shakes her head to see a very messy kitchen and three empty alcohol glasses. Ki Tae explains he used two glasses because the first one was dirty.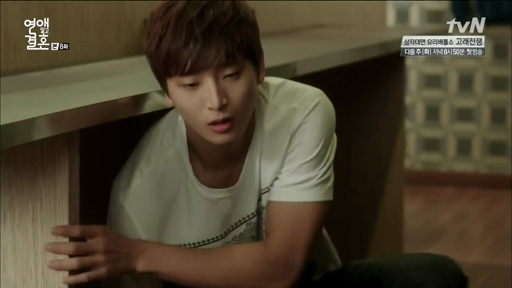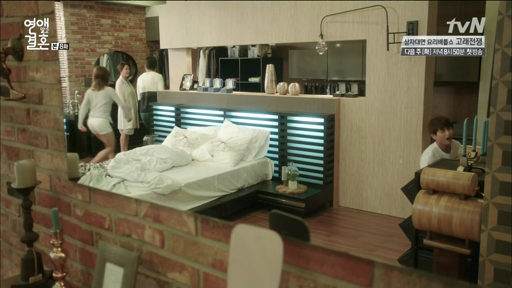 Mom moves to the bedroom where Yeo Reum hides, the fake couple quickly moves around to ensure Mom won't see him. They keep telling mom Jang Mi will do whatever Mom asks (new bedding, new dressing table, etc).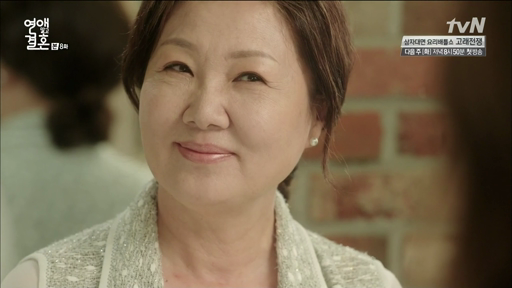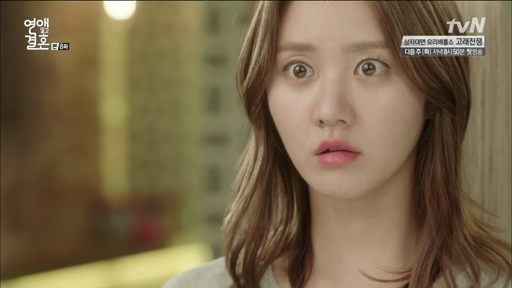 Mom returns Jang Mi's phone as she apologizes and tells them she's no longer suspicious about their relationship. A huge surprise, she sweetly tells them to get married soon. She wants the family to officially meet this weekend!
Bong Hyang explains to Aunt that once she set her heart to one thing, she'll do it with the best of her abilities. Whether they'll get or married or not, it'll depend on Ki Tae & Jang Mi. But she admits that the very scary outcome out of this is when that marriage becomes a reality.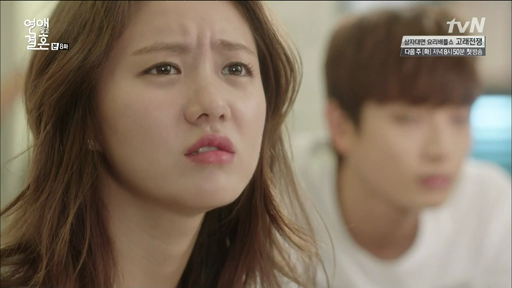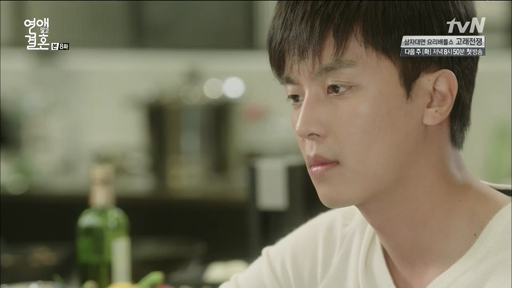 After finding out their plan has backfired, now Jang Mi is very confused & worried. Ki Tae's mom blessing for their marriage is like a death certificate. She wants to stop this now before they're digging a deeper hole. He also realizes now is the right time to stop, he doesn't want Jang Mi's parents to get hurt (especially her mother who treats him like her own son-in-law).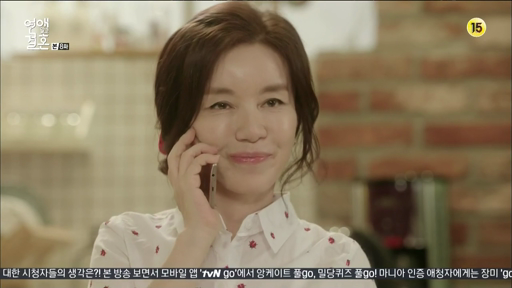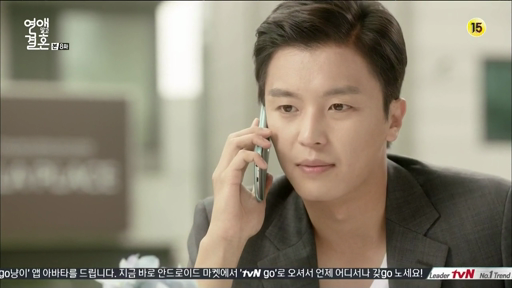 He calls to thank her for the soup, he's one step too late. His mom has already called to arrange a family meeting this weekend. Ki Tae wants to confess the truth, so Jang Mi's mom tells him she'll come to his clinic.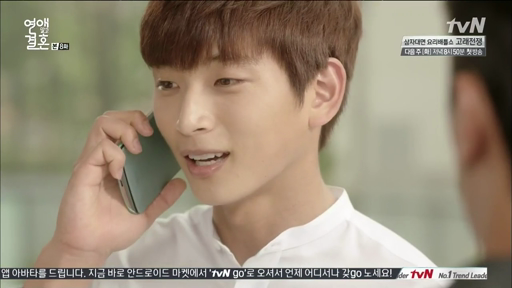 Yeo Reum applauds Ki Tae's braveness to confront the problem he created himself as he thanks him that now he can date Jang Mi openly. Not wasting any time, he calls Jang Mi for a movie date.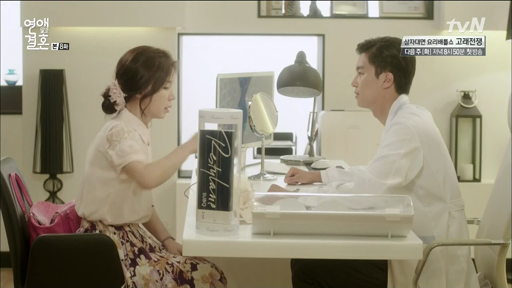 Nervous Ki Tae is unable to say the truth to Jang Mi's mom who then sends a shocking text message to her daughter that she's having a surgery today (Ki Tae explains it's a simple plastic surgery). He doesn't have a courage to tell her that the relationship is fake & he plans to quit the fake marriage.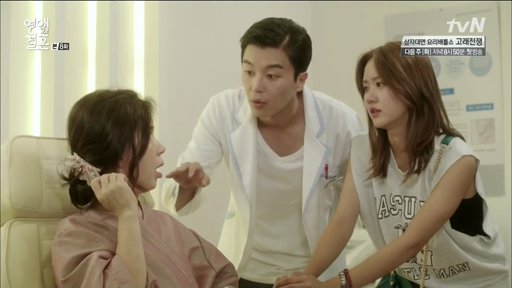 His only plan now is to block the first official family meeting – by making Jang Mi's mom face swollen after the simple surgery.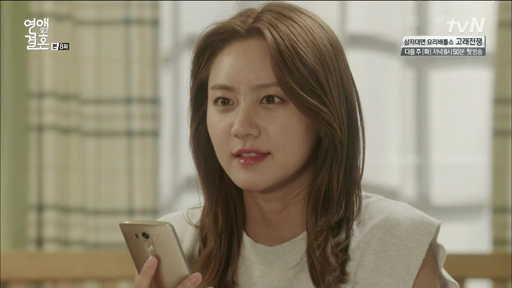 Because they can't say she had plastic surgery, Jang Mi has to lie that her mom had a surgery due to hemorrhage. Hence, the official family meeting is postponed.
Jang Mi's mom forbids Bong Hyang to visit her. Bong Hyang pretends to get hurt over her rejection & her careless over her only daughter's wedding. Her trick works, the official family meeting is no longer cancelled.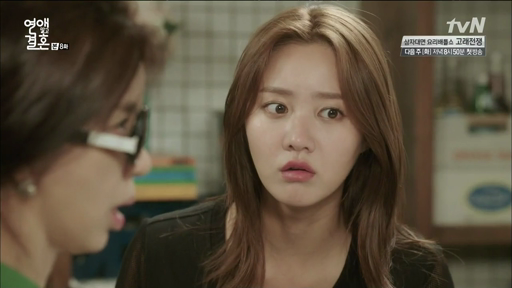 To protect her swollen face, Jang Mi's mom wear sunglasses to the meeting. She thought Jang Mi told Ki Tae's family about her eye surgery, so they would understand.
Meanwhile, Yeo Reum is heartbroken because Jang Mi cancelled their movie date at the very last minute.
Ki Tae's family almost give up waiting for Ki Tae, Jang Mi and her family. Ki Tae who thought it's been cancelled, trying his best to convince his family to postpone the meeting. Mom curiously asks if he has a change of heart.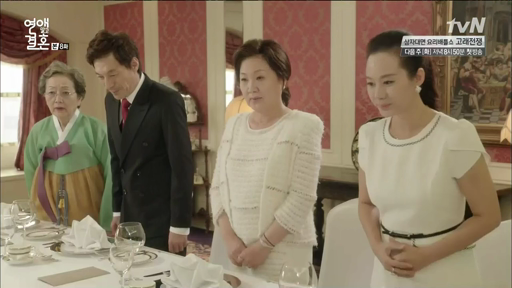 Suddenly, the door opens. A grandiose music starts playing as Jang Mi & her family enter the room. Ki Tae's family politely stand up to welcome their future in-law's family.
Ki Tae's mom wants the wedding to take place within two months, while Jang Mi's mom prefer to prepare things slowly. Bong Hyang assures them she'll prepare everything for the couple. It's more than enough for her that they give away their precious daughter to Ki Tae and his family.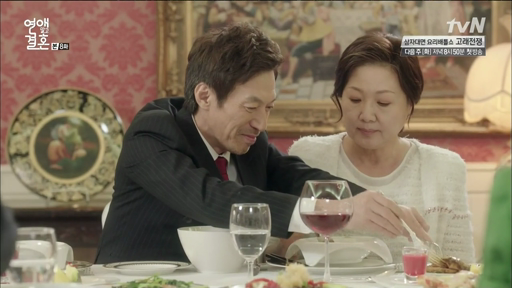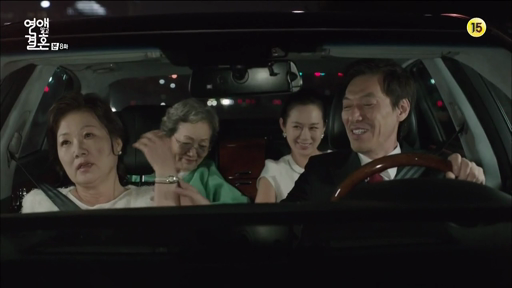 On the way home, Aunt & grandma burst in laughter because it's been a while since this family laughed together & looked at each other's faces (Dad was very attentive to his wife at the meeting).
Aunt states "Jang Mi's door to suffering is open" while Jang Mi's mom happily tells her family that her daughter's door to happiness is now open.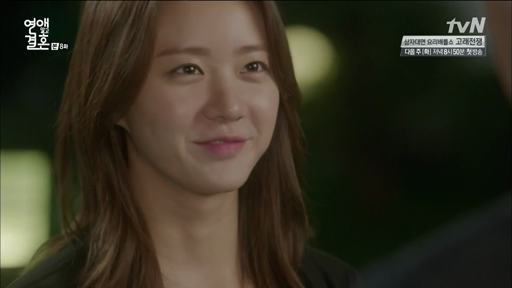 Later that night, Ki Tae visits Jang Mi to drop the gifts for her parents. Jang Mi who was upset because her parents started fighting as soon as they arrived home, finally smiles after Ki Tae promises to take care her mom's wrinkles forever.
Her happiness doesn't last long. Ki Tae's mom calls her, sweetly calls her name "Jang Mi" (like a flower "rose")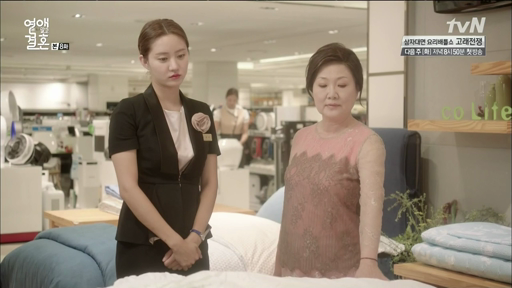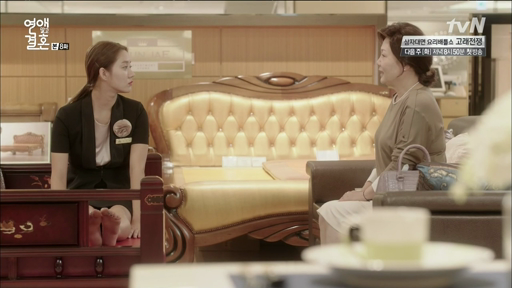 Her wedding preparation has begun. The next day, Bong Hyang takes her to shop for her newlywed house. She pays for a good bedding (which will be used to make Kong's precious grandchildren), she even "helps" her to choose a nice thermal bed as a gift for Ki Tae's family (Bong Hyang doesn't expect any wedding gift from her).
When Jang Mi admits she can't do this, Bong Hyang sarcastically asks if she doesn't want to get married. She warns her that though it's her marriage, but she won't be able to be alive staying at her in-law's family with just her feelings for him.
Bong Hyang asks if Jang Mi will continue working after she gets married. She has lots to learn, moreover, Bong Hyang expects her to quit so she can dedicate herself as Kong family's daughter-in-law.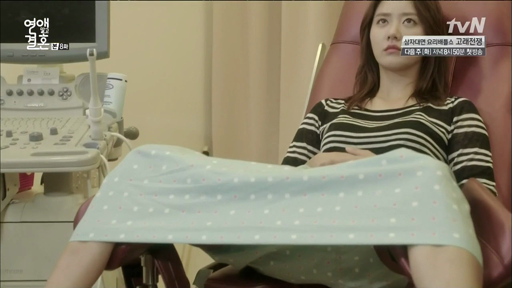 Jang Mi narrates: "before that person called my name, I was barely a human gesture. But when that person calls my name, I went to her and … " She's speechless that Bong Hyang only cares about the future generation aka Ki Tae's baby that she arranged female health check-up for her.
Bong Hyang demands Jang Mi to bear a child as soon as she gets married, moreover, she wants her to have the second and third child with 2 years age gap before she turns 35. She's going to enter a family where the family line is very important, so Jang Mi doesn't have any choice although it's her own body.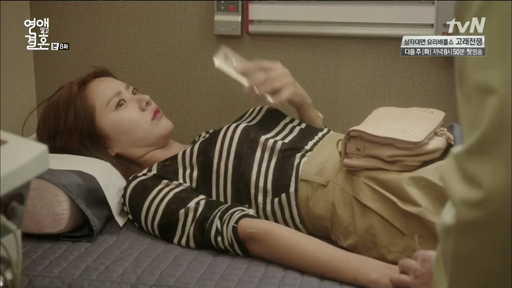 While Yeo Reum is waiting for their dinner date until the restaurant closes, Jang Mi is suffering with the health check up. Thankfully, Yeo Reum already bought the food.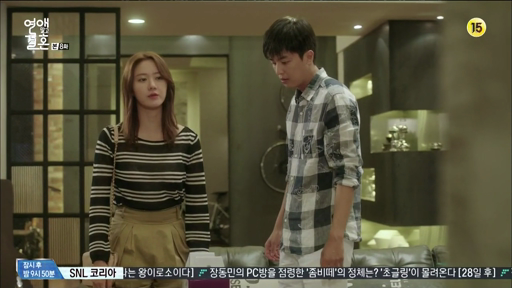 Jang Mi "received" health food to ensure her body becomes fertile. Ki Tae points out furniture etc that his mom bought & delivered to his apartment, he's wondering why she gave in with his mother's demands. He's shocked that she even bought thermal beds as wedding gifts (although she gives the receipts to him, asking him to pay). Maybe she really wants to marry him?
Yeo Reum invited Jang Mi & Ki Tae to eat pig feet he bought. She complains Ki Tae's mom ruins her life, so Ki Tae reminds her of her special skill: to cause ruckus. Hence, she makes up her mind, she doesn't want to get dragged by his mom again!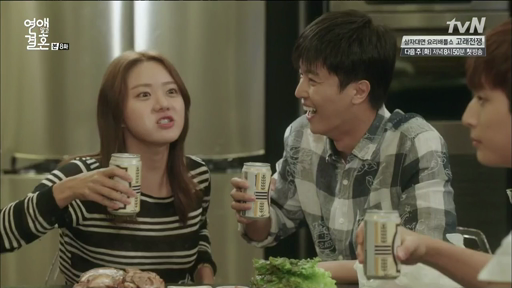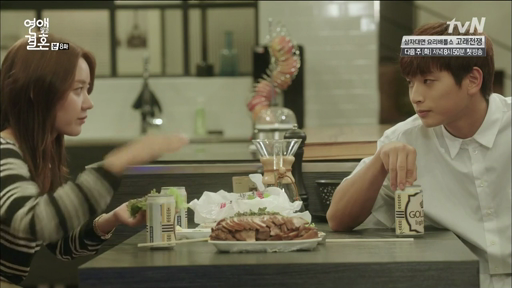 She whispers to Yeo Reum that she has two days break starting from tomorrow, so they can go somewhere really far away.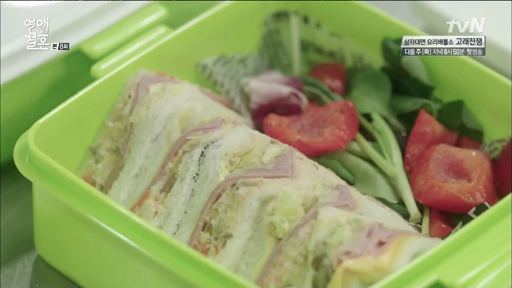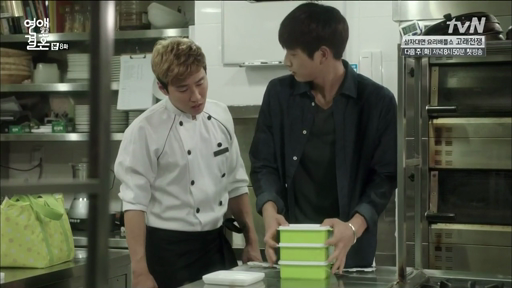 He prepares lunch boxes for their date. When the head chef accuses him of stealing the food from the restaurant, he challenges them to think about the supply money he stole.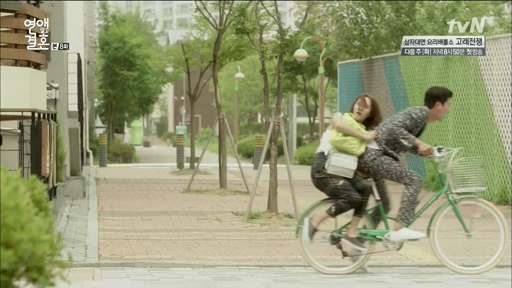 Ki Tae reminds Jang Mi to be extra cautious as she's now a bride-to-be. She cannot be seen with another man. But Jang Mi tells him she's too stressed out with all the wedding preparation, so she wants to relax.
While Yeo Reum gets his bike, Ki Tae pretends his mom is here & "steals" Jang Mi away from her bf.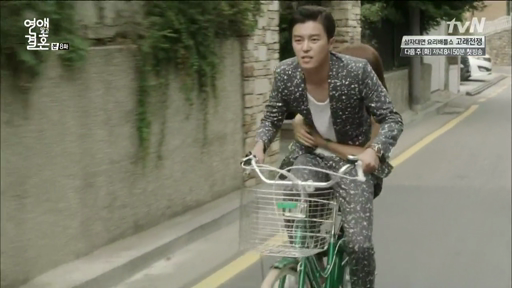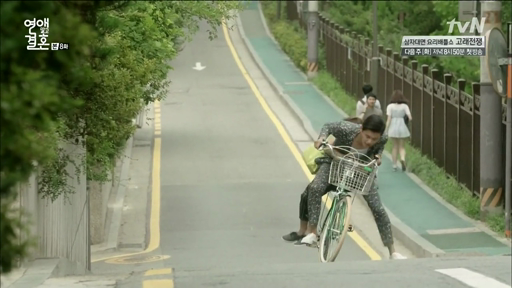 When Jang Mi tells him to stop because nobody is following them and Yeo Reum is waiting for her, he speeds up! He finally gives up when there's an uphill.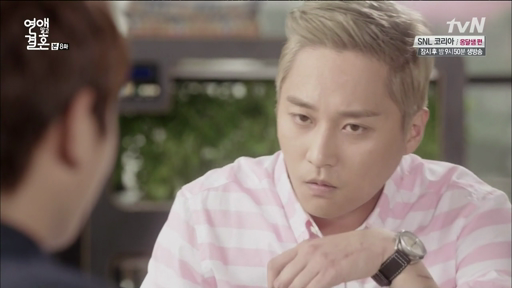 Hoon Dong wants to know until when Yeo Reum plans to confuse Jang Mi because she'll get married soon. It's not easy for him to let Jang Mi go, but he sacrificed because his best friend Ki Tae really likes her. So he won't let any other man to get in between their relationship. He challenges his boss to hear the truth from his best friend. Hoon Dong asks Yeo Reum to wash his car & wash his heart as well.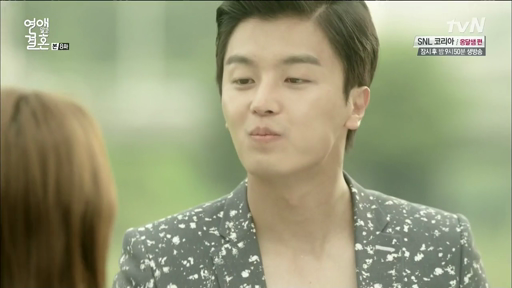 Jang Mi is frustrated Ki Tae keeps ruining her "real" date. He even eats the food Yeo Reum prepared because he's hungry & thirsty. But is Yeo Reum really her boyfriend? Has he ever said let's date? Have they kissed? (Yes they kissed in the kitchen!)
Ki Tae is surprised that although they haven't dated for long, they've already kissed! Why Jang Mi is such an easy woman?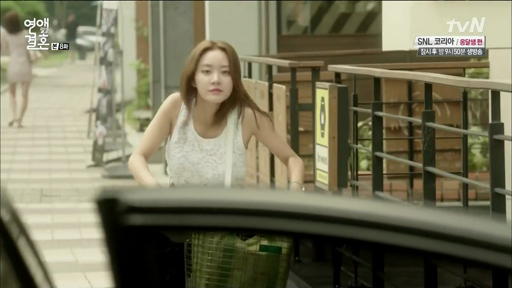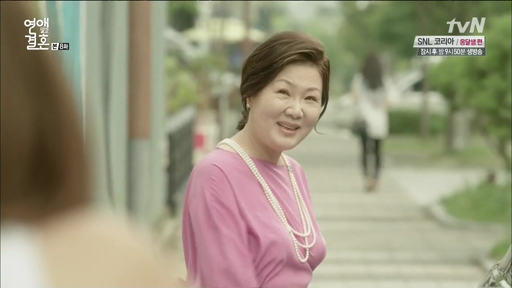 Jang Mi rides her bicycle back to the restaurant to make up to Yeo Reum. But surprise surprise… his mom has just arrived in front of the restaurant! She went here because the department store was closed.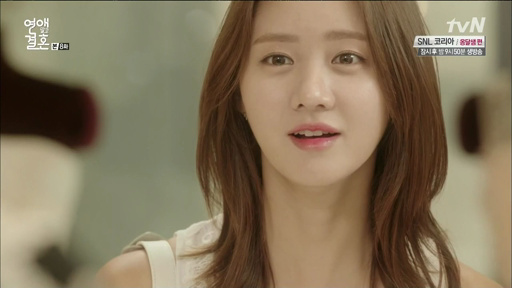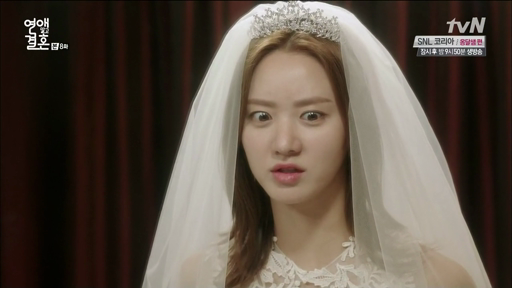 She takes her future daughter-in-law to the wedding boutique to try the wedding dress she picked. It's a very beautiful dress, Jang Mi is very touched. But she soon gets her determination back – she's not going to get dragged by Bong Hyang again!
Complaining she doesn't like the dress, she picks the worst short dress because it's her wedding and she wants to wear the dress which suits her style. She knows she won't get her ways again after the wedding, so this wedding dress is like a parting gift for her. She won't get married unless she wears this dress.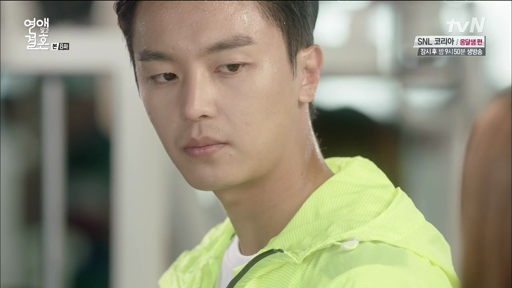 Se Ah advises him to realize the main agenda of people around him – are they staying by his side for fake reasons (their own agenda) or because they really care for him. She wants to be on the same side with him. Unfortunately he refuses her invitation to go to the beach because he doesn't like crowd.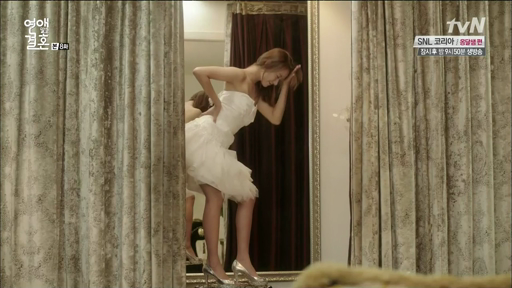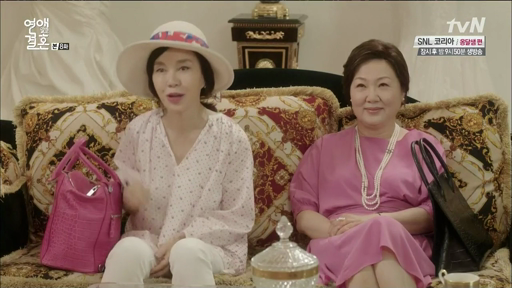 Jang Mi prepares to give her "surprise" to Bong Hyang, but her plan backfires. Her mom joins Bong Hyang & she forces her daughter to try on the wedding dress Bong Hyang prepared for her.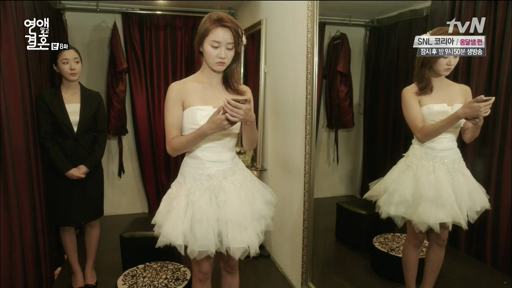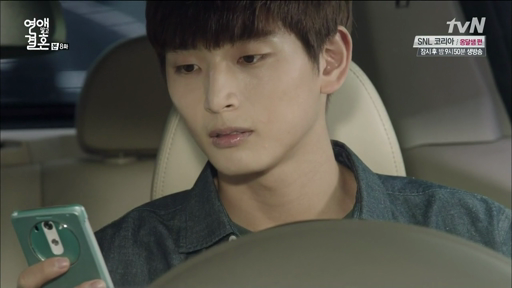 As a last ditch effort, she calls Ki Tae. Se Ah picks his phone, promises to tell him to come to the wedding boutique. Se Ah gives a vague answer which leads to misunderstanding. Soon afterwards, Yeo Reum sends a text message because they plan to get away today.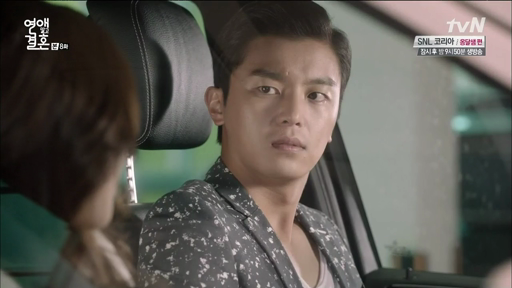 She tells him where she is. Se Ah thankfully passes on Jang Mi's message to Ki Tae because she wants to be on his side.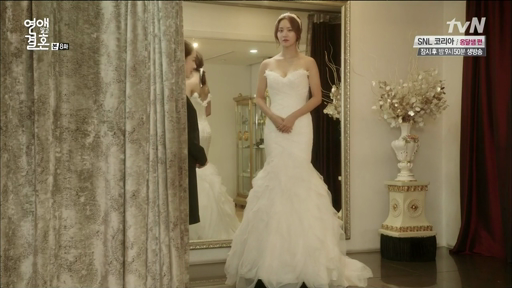 Jang Mi reluctantly tries many beautiful wedding dresses, but the mothers are not satisfied. She narrates that she used to dream about wedding dresses, but she never dreamed of any lavish dress like she saw in the movie. She's happy with a simple dress because she only wanted to stand in front of the person she loves. Frankly, she only wanted that person to say she's pretty.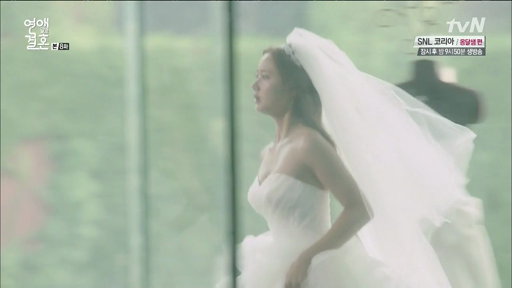 Bong Hyang keeps criticizing Jang Mi about everything. She tells her that the style is determined by the attitude that person wearing it. That makes Jang Mi to question herself, for whom is she standing here? She has enough! She apologizes then runs outside.
She bumps into Ki Tae who can't keep his eyes off Jang Mi. Her mother calls her name, Yeo Reum who just arrives also calls for her. Ki Tae confidently tells her he'll go to her.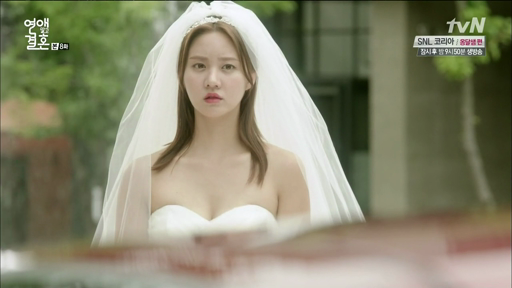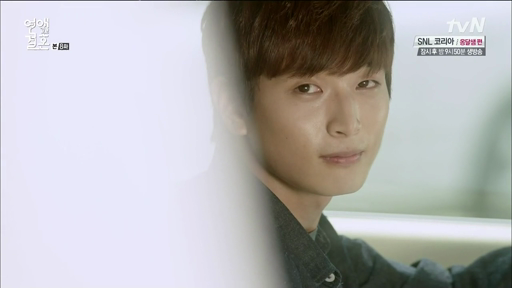 Very confused, Jang Mi decides to go to Yeo Reum.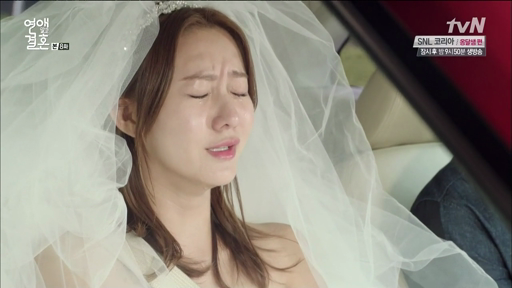 He tells her the words she really wanted to hear "you look pretty". Jang Mi burst in tears!
Very Brief Comments
Bong Hyang's plans make Ki Tae & Jang Mi falling into a deeper hole, but she's not the only one to be blamed. They dug their own grave by starting this fake couple game until they can no longer get out from it because Ki Tae can't deny his own feeling. Jang Mi is still very confused because Yeo Reum (so far) is the only man who treats her well & knows her better, so her choice at the end of this episode is so Jang Mi.