MBC released four official posters for Scholar Who Walks The Night
On 2 July 2015, MBC revealed four fantasy posters for Wednesday & Thursday fantasy melodrama Scholar Who Walks the Night.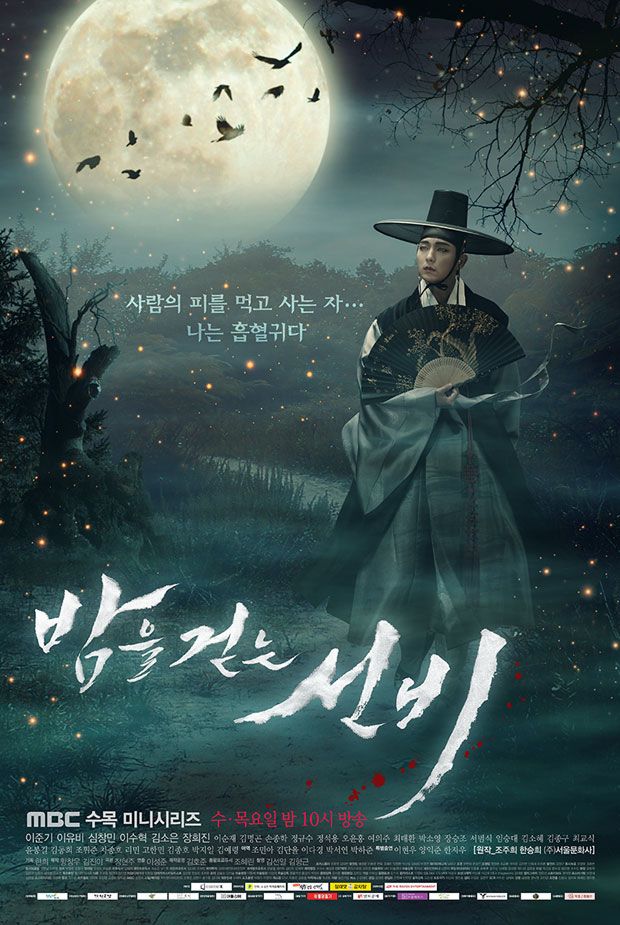 The first two posters feature Lee Jun Ki who transformed into vampire Kim Sung Yeol. He's a vampire who's craving for human's blood but to protect his love & the world, he's trying hard to resist the temptation of human's blood. His sad gaze & eyes on the first poster shows his pain living & agonizing as a vampire and his longing to be human while the second poster has red eyes indicating he's thirsty for human's blood.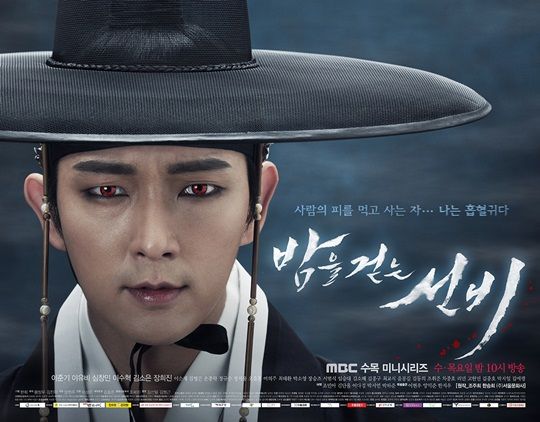 I first saw the OTP's poster on Lee Jun Ki's IG and my first impression was… she looks really young here which works well in sageuk genre. Can't wait to see their on-screen chemistry. The tagline on this poster warns Cho Yang Seon (Lee Yoo Bi) to never come near Kim Sung Yeol giving indication that although he loves her, he doesn't want to hurt her with his thirst of human's blood. He's also trying to protect her from evil vampires.
Last poster is the poster of the main casts. Lee Jun Ki, Lee Yoo Bi disguising herself as a man & bookseller, Kim So Eun with a very sad expression, Changmin, Jang Hee Jin and the dark evil vampire Lee Soo Hyuk coolly sitting in the dark & staring at them.
pic cr MBC via thestar