Mrs Cop Episode 11 Brief Recap
September 10, 2015
|
Recap
It's now the time for Captain Park Jong Ho to lead his Violent Crimes teams to arrest people behind illegal stolen car trade. With thorough investigation, preparation, planning & great team work, they easily catch them but they face with a much bigger crime behind this stolen car. It's all connected to Kang Tae Yoo who finally confesses the crime he did 20 years ago.
Episode 11 Brief Recap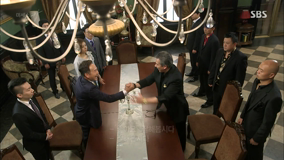 Without beating around the bush, Kang Tae Yoo successfully seals the deal with his Chinese investor knowing this man needs him more than he needs him. He offered the investment money first as he smells profit & money. Tae Yoo has guts while this man has money, now they're working together making more money!

Do Young and Jin Woo are on another tiring stakeout outside car junkyard. Do Young is surprisingly quiet today so it's Jin Woo's time to ask her a question: why you don't like me? Why do you hate me? Lying in front of a detective like Jin Woo proves to be useless so she points out just because she doesn't like him, it doesn't mean she hates him. He asks her more questions until Do Young feds up & starts to ask him questions about food he likes (he replies food that she doesn't like lol) and type of girl he likes. After working together with him for quite a while, she sighs. This man has no plan, ambition, fun. He adds… no money either. Questions time end as there's a car coming out from the junkyard. They quickly trail it to a suspicious place where they change the plate number.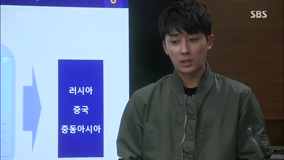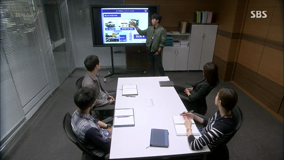 This car thief group is well organized. Their supply team first steal the vehicles then it passes on to the forge team which deals with car ownership documents. After that, they drive the stolen vehicle to the export team which export it to other countries, the biggest is China. They figure out the person behind this is "Park Jangan Pyung" but nobody knows his real name nor his face.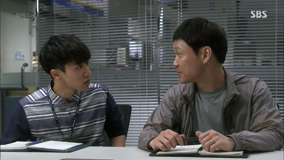 They move to the other case: Park Dong Il & Kang Tae Yoo. After a thorough investigation, Jae Deok finds out he's not a well educated, a gangster, a very famous powerful business man and has a lending money trail secret business (but they're 100% sure yet). Choi Young Jin suggests them to ask Captain Park's help because of his network.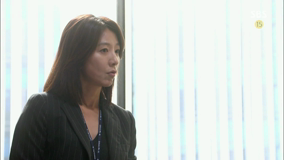 Young Jin think Dong Il is not entirely at fault because if he wanted to kill Tae Yoo, he would not kidnap him but he'd kill him right away. This is possibly a revenge case. Chief Yeom was in charge of this case 20 years ago, interestingly Dong Il turned himself in, admitted his crimes & knife and his blood were found in the crime scene. He never apologized to Young Jin but one day before he kidnapped Tae Yoo, he visited her father's grave then on the day, he sent a text the day he'd ask for her forgiveness has come. Before he fainted, he kept apologizing. Her suspicion grows, maybe he didn't kill her father.  After she leaves, he calls the hospital to report Dong Il's condition directly to him.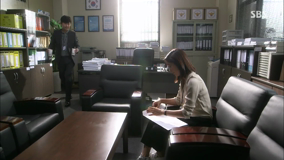 Park Jong Ho wants to help Nam Jin but knowing it'll upset her, he gives the job application form to Young Jin who refuses his help although he only recommended her after someone asked if he knew anyone fit for the job. He advises her to look after her sister too. For 7 long years she held on to government exams, realistically she has to move on now. There's other path. Many people don't live their lives according to their plan.

Fed up waiting, Jin Woo searches the car himself (pretending it's his girlfriend's car which was stolen) then repeatedly presses the horn so the culprit will come out.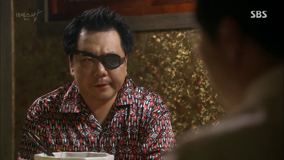 Their boss Park Man Shik is currently having dinner with Tae Yoo's secretary who instructs him to deliver the car within a week. He hangs up when one of his minions called, they're having trouble dealing with Jin Woo who pretended to be a corrupt cop to get their boss' phone number and the phone's call log. Of course nobody suspected when he borrowed the minion's phone to call his girlfriend. In the midst of obtaining evidence, he got money by threatening the minions. He's good! Do Young is impressed, so do their team members.

Se Won and Jae Deok make themselves comfortable at "smart"'s office who sells burner phone to the culprit. They find him sleeping in the park. Then they're keeping their eyes on minions' text messages to find car's exchange / export date.

Finally today is the day. The golds are hidden inside the car (behind the car doors). Tae Yoo is worried because there's a small chance Park Dong Il will wake up & tell the truth so he orders Chief Yeom to take care of him to keep himself safe too because Dong Il knows he's on Tae Yoo's side. Tae Yoo wasn't careful that Dong Il kidnapped him but he wants to ensure they're well prepared now. He then asks if Young Jin is the daughter of the man he killed. o_o He orders Chief Yeom to take off Dong Il's oxygen mask.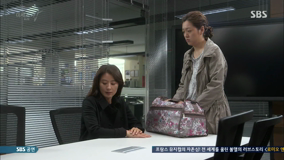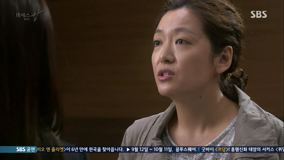 Hong Ban Jang bluntly advises Young Jin to look from her younger sister's perspective. She's already in her thirties yet she doesn't have a job nor a boyfriend because she's too busy taking care her niece. Young Jin needs to be good to Nam Jin who sacrifices a lot of for her busy older sister.

She comes home very late at night, accompanying Ha Eun who's already sleeping. Then she gives job application form (from Jong Ho) to Nam Jin who flatly refuses it. As expected, she's hurt her sister is crushing her pride thinking Young Jin accused her of doing nothing although she's trying hard to find a job. For 7 years she focused on studying for government exams so even though she gave up on it, it's hard to find any job as she's too old without any skills nor work experience. Nam Jin feels bad for her sister but Young Jin hastily leaves after Do Young called that the illegal car trade will be done tomorrow.

Captain Park leads the teams to arrest people behind this illegal car trade. He proudly brags he was SWAT so don't worry, everything is well prepared. Do Young disguises as a waitress at the Chinese restaurant where Park Man Shik secretly hands over car documents to Chinese side who tells his minions that everything is ready to go. Violent Crimes teams are mobilized to the restaurant and the junkyard after Captain Park informs the minions have just arrived.

Team 1 successful arrest "Park Jangan Pyung", his minions and the Chinese guy. Team 2 is still busy at the junkyard, a once SWAT policeman Park Jong Ho shows he's worthy to be a SWAT policeman. Amazing fighting & defending skills! He repeatdly punches the guy who's trying to steal the car. They finally arrest everyone involved in this illegal car trade.
Kang Tae Yoo is full of rage, he orders Secretary Yoon to bring the gold back no matter what it costs. The cops don't know about the gold yet, they focus on returning the stolen cars back to their owners.

Congratulations Team 1 for a job well done! Although it was mainly Do Young who investigated the case but she's proud her team member Se Won received a promotion because it's team work. Party & drink time tonight thanks to Chief who gave the team his credit card.

The owner of the car which has gold hidden inside, requests Dal Hwan to check his car because something's wrong with the doors. Soon afterwards, Dal Hwan finds the gold! Instead of reporting it to the police, he think it's his luck! He drives the car, planning to exchange the gold with money. But Secretary Yoon moves fast, his people steals the car from the parking lot.

Tae Yoo successfully retrieves his precious gold back while Dal Hwan finally tells Young Jin & Jae Deok about the shiny gold bars he found worth 12.9 billion won according to today's gold price. Young Jin orders to put a national warrant for these cars used for gold smuggling!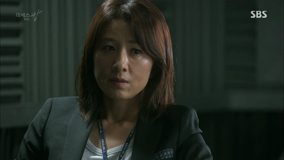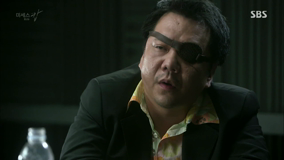 But it's only a one time smuggling. Poor Park Man Shik is wrongly accused until Young Jin is finally convinced he wouldn't illegally import crappy cars if he's dealing with gold smuggling.

Park Jong Ho is trying to get information about these gold bars from Madam Park by visiting her gallery. Of course she flatly denies, pointing out she's just a citizen living honestly but suspicious Jong Ho argues there're times when people can't live an honest life.
Violent Crimes team finds the location of the car which has these golds. Time to move move move!