My Spring Days Episode 3 & 4 Review
My Spring Days is cruising nicely. It still feels like a heartwarming rom-com (cute elevator scene & Secretary Park's wild imagination :D) than a melodrama with Bom Yi's cellular memory continues to touch Dong Ha's heart & makes it flutter, the first time in five years. Her gentle touch & warm heart reminds him of his late wife. Somehow I got a feeling Dong Wook likes Bo Mi because of the same reason (she reminds him of his first love).
The plot moves fast, Bom Yi finds out that Kang Dong Ha is the CEO of Hanu Haon beef whom she lodged a claim against. They resolve their misunderstanding and they sign contract for Hanu Haon to supply beef for her hospital.
She also discovers that her boyfriend Kang Dong Wook is Dong Ha's younger brother. She asks Dong Wook to keep their relationship a secret. Dong Wook finally tells his family the truth so his hyung won't take his girl for the second time. He also prepares a really sweet proposal for her which really touches her heart. She accepts his proposal although he didn't officially propose in person because of an emergency surgery. Bom Yi is a very understanding woman.
Poo Reum who feels the connection with Bom Yi is utterly disappointed that she will become her aunt than her father's wife. Likewise, Dong Ha who finally opens his heart & bravely starts to love another woman again (because he believed Bom Yi matches well with him and his children) is shocked & upset.
Their "fate" started way before his wife passed away. One day Bom Yi saw a cute little girl crying in the playground, she ran away from home because she's jealous of her baby brother. She thought her parents didn't love her anymore. Bom Yi took her to the police station where little Poo Reum was reunited with her worried parents. To thank Bom Yi, Poo Reum's mom gave her a bracelet (that Dong Ha gave her when he introduced her to Dong Wook). He's obviously very surprised to see Bom Yi wearing this bracelet.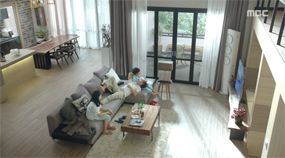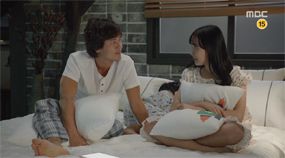 It's heartwarming to see close relationship between Dong Ha and his children, Poo Reum and Ba Da. As a single father, he really cares for his children and listen to them well although sometimes he's tired of Poo Reum's continuous nagging 😀
Love Dong Ha's and his secretary's bromance. He's a matchmaker who'll do anything for his boss so he can win Bom Yi's heart 🙂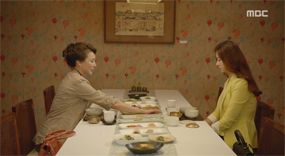 Honestly, I'm not sure if Bae Ji Won's confession to Dong Ha is the truth because from the past 3 episodes I found her to be a manipulative woman. Like Bom Yi's mother, she's also very ambitious. Can't blame Bom Yi's mother who doesn't want her daughter to be responsible for Dong Ha's children (although she's told that Dong Ha's mother-in-law is the one who takes care Poo Reum & Ba Da). She came up with a plan to introduce Ji Won to Dong Ha by offering her job security. Dong Wook furiously warns Ji Won for not taking this challenge, but nobody can stop her except Dong Ha who confesses he loves another woman.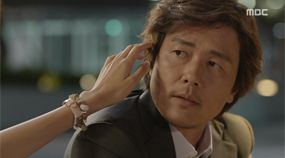 My impression about Dong Ha's feeling so far is he only likes Bom Yi because of the connection between her and his late wife. Although I love their cute bickering & sweet interaction, but I can't wait for Dong Ha to fall in love with the real Bom Yi. He's brave enough to open up his heart to fall in love again, it's a good start.