My Spring Days is a heartwarming melodrama which stays consistent with the touching theme: "let me tell you about a beautiful miracle that happened to us". Little did Bom Yi know after receiving a miracle she faithfully prayed for, she'd become a miracle to her savior's family and her own family, touching their hearts & making them believing in the power of prayers & miracle.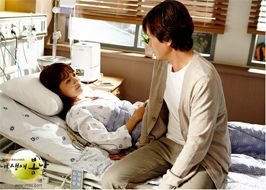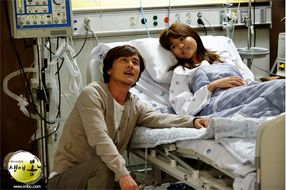 From the surface, the plot is not too compelling. A woman who received a heart transplant falls in love with her savior's husband, most likely because of a cellular memory (organ transplant patients commonly experience dramatic behavioral, habits & memory changes ~ which are transferred from the donor to them). She leaves her boyfriend of 5 years, Dong Wook (this is a KDrama, so it's not a coincidence that Dong Wook is Dong Ha's younger brother who had a hard time getting over a long term crush with Dong Ha's wife, Soo Jung) to be with him. Her ambitious mother (Jo Myeong Hee) disapproves her relationship because she wanted to keep talented dr Dong Wook in her hospital and she doesn't want Bom Yi to be responsible for Dong Ha's children. Dong Ha's mom (Na Hyun Soon) also disapproves their relationship, afraid her son will get hurt for the second time.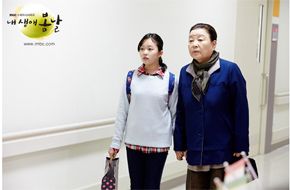 Their reactions are realistic. Nobody wants their children to experience their loved ones' death for the second time. Nobody wants their children to get hurt and sicker if she has to take responsibility to raise up other woman's children. As time goes by, they begin to open their hearts & mind, accepting & supporting their mature son & daughter's pure love.
I was a bit skeptical that this drama would keep dragging the "cellular memory" theme. Although most likely it happens in real life, but I'd love to see them fall in love with each other because of who they are, not because Bom Yi reminds Kang Do Ha of his wife, Soo Jung. I'm happy to say that I'm pleased with the way writer Park Ji Sook develops Bom Yi & Dong Ha's love story.
It's a fate which brings Bom Yi to Dong Ha's family who also needs a miracle to reunite this family together after Soo Jung's tragic accident.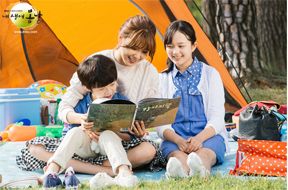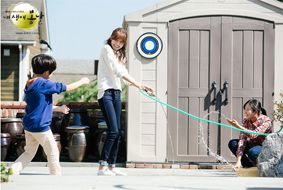 When Bom Yi first meets Dong Ha's children, PuReum & BaDa, she feels a strong connection which makes her tears up, not knowing why. After spending time with them, they adore Bom Yi who reminds them of their sweet beautiful mom.
When Dong Ha first sees Bom Yi wearing his wife's favorite white dress, his initial reaction is shocked ~ angry ~ upset. He still remembers the day his wife was taken away from his life, like it just happened yesterday. Bom Yi helps healing his heart so he can forgive himself to get over his guilt, patches his brokenness, comforts him and gives him courage to open up his heart.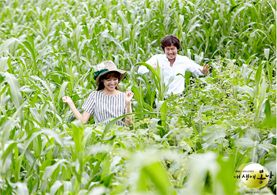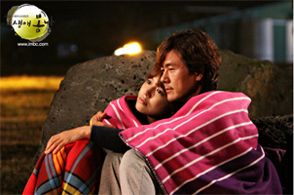 Their love story is poignantly beautiful, kudos to Kam Woo Sung and Choi Soo Young who acted their hearts out & had sparkling chemistry despite their 2 decades age difference. They immersed themselves as Kang Dong Ha & 18 years younger Lee Bom Yi which brought smiles and tears on my face.
Strong acting across the board. There's noone who overacted nor underacted, it's a pleasure to watch everyone's tuned into their characters.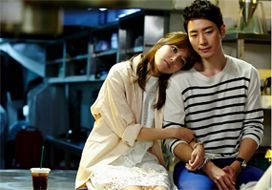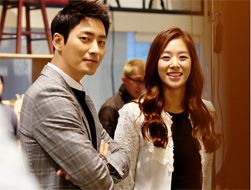 Lee Jun Hyuk made his drama's comeback after his mandatory military service. I didn't realize I really missed him. Dong Wook is not a very challenging character to portray, he did well. The writer didn't develop Jang Shin Young's character Bae Ji Won in depth, but as expected she showed mature acting skill.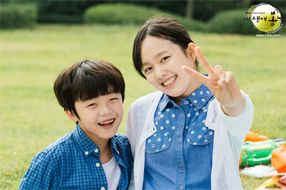 Hyung Seung Min and Kil Jeong Woo who acted as Dong Ha's children, Poo Reum and Ba Da are talented child actors. I'll be keeping my eyes on them.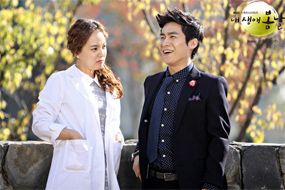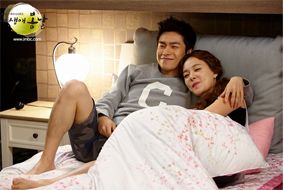 Lee Jae Won and Ga Deuk Hi portrayed Dong Ha's loyal secretary Park Hyeong Woo and Bom Yi's best friend Joo Se Na who fell in love with each other. If it's not because of Bom Yi, most likely they would never meet. So Bom Yi sprinkled a miracle in their lives as well. Although sometimes they're blunt, but they're always be there for their best friends. Cheering them up, supporting them when things got rough. My lovely STP, I miss your cute antics.
Senior respected actors and actresses Kang Bu Ja, Shim Hye Jin, Kwon Hae Hyo, Lee Ki Young and Jo Yang Ja are always pleasured to watch.
Unlike most of other melodramas, MSD is a nicely balanced melodrama without any crazy makjang storyline nor overly evil second leads. Bom Yi and Dong Ha's blossoming love story takes a big chunk of this show, which I don't mind at all. I love how MSD shows a realistic insight about a relationship and the harsh reality of sickness & death. Instead of running away and hiding the secrets from each other until the last few episodes, the characters bravely tell the truth so they can face the hardship together. Although plenty of times Bom Yi decides to hold back, but she knows their love will conquer everything because "this moment we are together is a miracle".
Honestly, I'm quite disappointed with the ending. However, after re-watching the last scene I realized that it's a very touching unique ending. Just like Bom Yi's and her family's prayers were answered few years ago, now she passes on the miracle she received to another family who'll gratefully say "miracle does happen".