Pinocchio 피노키오 – Drama Review


Choi Dal Po / Ki Ha Myung (Lee Jong Suk), Choi In Ha (Park Shin Hye), Seo Beom Jo (Kim Young Kwang), Yoon Yoo Rae (Lee Yoo Bi) become rookie reporters due to different reasons.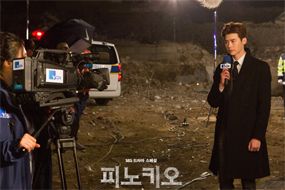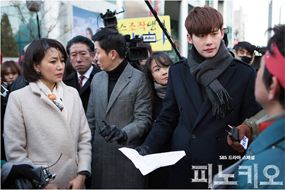 Choi Dal Po's life was turned upside down after a reporter destroyed his family by distorting the truth, hence he aspires to be a reporter who chases the facts not speculations & to report only the truth. He also wants to clear up the unjust treatment his late father received. He almost quit after finding out how scary the reporters world is, only to be waken up by his "father"'s word of wisdom: "It's a problem if you take up the challenge without knowing to be fearful of it but you'll be fine as long as you know to be fearful of it beforehand."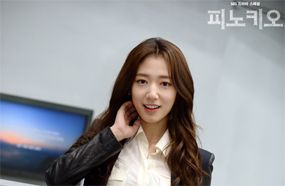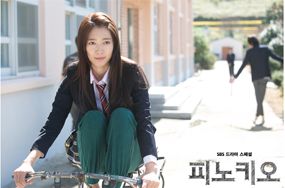 Choi In Ha suffers from Pinocchio syndrome making her hiccuping everytime she tells a lie, hence it's almost impossible for her to become a reporter because according to her mother Song Cha Ok (Jin Kyung) reporters must lie to bring out the truth. On the other hand, she believes the news reported by her will be more credible simply because she cannot lie.
Her initial reason why she chooses to be a reporter is because of her mother, ace reporter Song Cha Ok (Jin Kyung). But she realizes Choi Da Po is the real reason. When she was able to change her teachers and her classmates' opinions about Choi Dal Po after he went to the quiz show few years ago, she felt a sense of achievement. She wants to convey the truth, clear up people's speculations. That's the reason why she will never give up her dream as a reporter. Later on, she discovers what kind of reporter her mother is. Disappointed, yet she chooses to stick with her own idealism to find the evidence and to report the truth although she's pressured she'd lost her job. And to prove to the world that people with Pinocchio syndrome can be an ace reporter.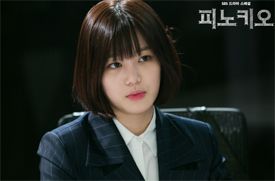 Yoon Yoo Rae is the least developed character which is a shame because with her "sasaeng" experience, she could contribute a lot instead of just using her "stethoscope" outside the door to hear the breaking news or begging the police to give some hints or tidbits.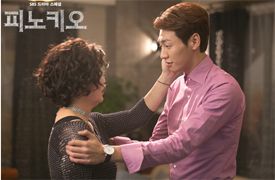 Beom Jo's story with his mom is one of the highlight of this drama. He's conflicted to protect his mother who's given him everything he needed yet as a reporter he's devastated to find out his mom hid the truth. He has a secret crush with Choi In Ha after he kept Cha Ok's mobile phone for years and replied to In Ha's messages. Love triangle is not needed in this drama, glad the writer chose not to develop his secret crush.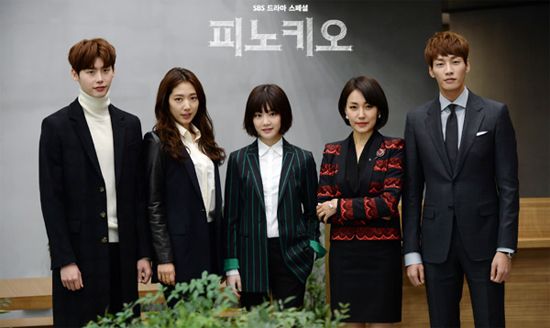 Nowadays many reporters are pressured by powerful people (upper management, stockholder, etc), their own ambition for a promotion and (the sad truth) of staying in the job for the sake of their family. They forget the idealism behind the journalism world: to report the truth. Reporters' fierce competition to bring the latest news to the viewers making them relentlessly interviewing the victim's family disregarding their feeling & devastation, pointing fingers & turning the innocent to evil. It's mindblowing how they add realism to make the viewers sympathize with the whole situation albeit how devastating it is. The key to be an ace reporter: emotionless and don't get yourself affected by the situation. Think fast. When the reporters believe that fact is no longer important, but the impact is… Pointing fingers to an innocent man to "please" victim families are easier than checking the facts. There's something really wrong in the journalism world. No longer they check for the facts before releasing the news, but they care more about the viewers' reactions (and ratings).
This drama paints this ugly truth realistically. How the senior reporters clash when four people who're chasing their dreams as rookie reporters enter the broadcasting stations. Their energy are boundless, they make mistakes but their souls are pure, unaffected with the dirt in the journalism world. Once they learn the sad truth, they choose to stick with their own principles to chase the facts, report the truth. Protect the innocent, expose the evil one although they're threatened to get fired. It makes us wondering how distorted the journalism world is. Were the news we heard so far is the truth? Or is only a portion of the truth?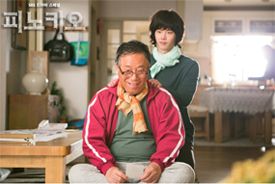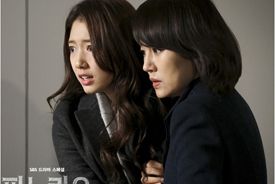 Family takes a central theme in this drama. Acceptance, love, reunion, forgiveness, resolution between brothers, uncle-niece, mother-son, mother-daughter, dad-daughter, dad-son.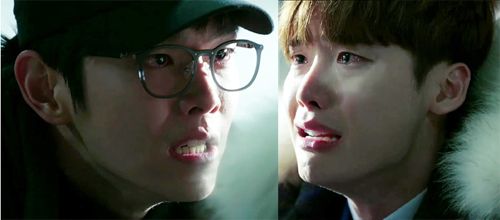 It's heartbreaking when Choi Dal Po's older brother Ki Jae Myung (Yoon Gyun Sang) found out that his younger brother whom he believed dead is still alive. Both of them blame themselves, though it's not their fault. Their reunion was short but very impactful. His brother taught him how to be a real reporter, reporting the truth although he'd put his brother whom he hasn't seen for years, in jail. Ki brothers story is one of the highlight of Pinocchio.

Choi Dal Po who hides his feeling to his "niece" whom they grew up together but as time goes by, can no longer do it. Same with Choi In Ha who obviously can't lie that she likes him. But they can't… Because they're family.
Beom Jo who's so devastated knowing what his mom did so he chose to leave his job to gather the evidence. Choi In Ha who's so disappointed after finding out her mom's dirty works and confronted her in public. Choi In Ha's dad who chose to tell the truth yet suffered afterwards but live so simple yet happy. How he doesn't want his daughter to get hurt is so beautiful to see. Lastly, grandpa who adopted Ki Ha Myung. His sacrifice to raise him up knowing he's not his own son, but lying to everyone until he's ready to be told the truth. who finally let him go so he can marry his soulmate, Choi In Ha. Beautiful!
Pinocchio is a gem drama about the reporters' world, power of family and young people's dreams in chasing the truth. The writing is solid in the first half, faltered a bit in the middle then reached the climax in the end. Writer Park Hye Ryun bravely shows the realistic and ugly sides of journalism. How their words can turn people into hero or destroy innocent people's life. Great acting across the board, especially Lee Jong Suk, Park Shin Hye, Jin Kyung and scene stealer Yoon Gyun Sang. The chemistry between Lee Jong Suk and Park Shin Hye is fantastic & cute (can't wait to see their Millet CF).
Thank you Pinocchio for the wonderful 4 months. It's been an awesome ride!