Posters and Characters Posters of JTBC Drama "Yoo Na's Street"
JTBC released brand new posters for their upcoming Monday-Tuesday drama "Yoo Na's Street".
The first one is my favorite poster. Kim Ok Bin plays as the legendary pickpocket Kang Yoo Na, she dressed in bright red long trench coat and stood in the  middle – surrounded with six male characters who'll have their own quirky personalities.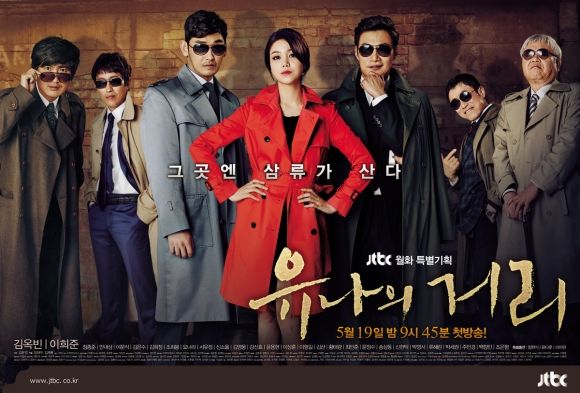 The second poster has all the main characters posed in comical expressions, all dressed in tracksuits. Lee Hee Joon and Kim Ok Bin, who based on the relationship chart is OTP, dressed in red tracksuits. "Innocent Young Man Chang Min" & "Pickpocket Yoona", we're in for a fun ride =)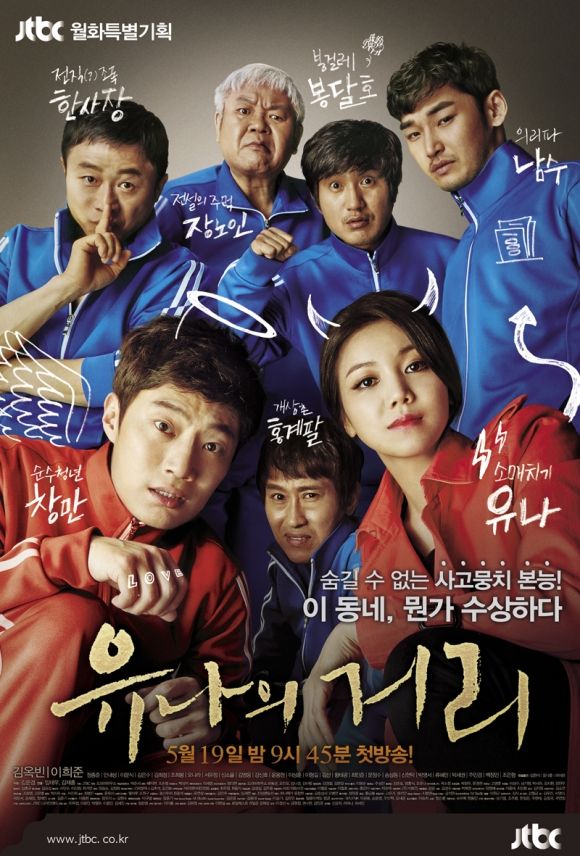 Last poster compiled the main characters' posters into one single poster.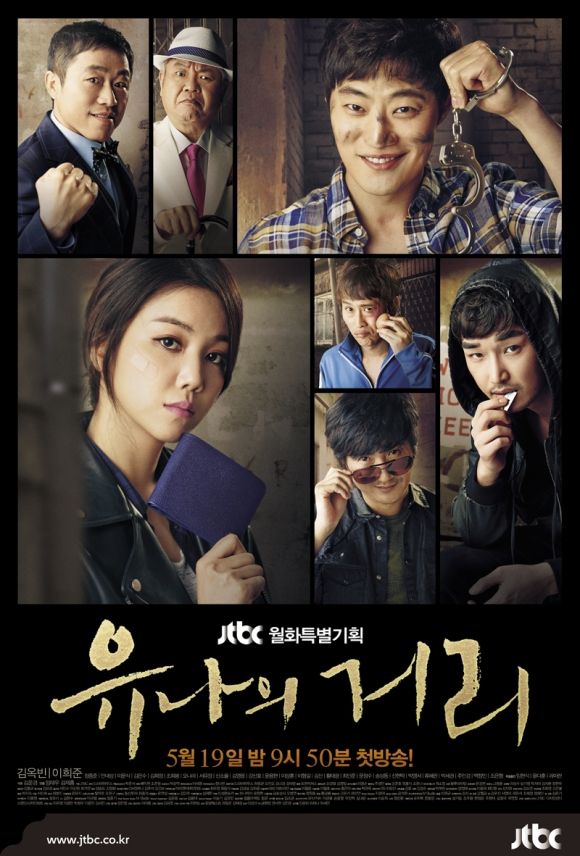 I hope Viki / Dramafever will pick up this drama because it looks hilariously funny, and heartwarming. Yoona's Street is a drama about a nice young (innocent) man who dreams to be a social worker, moves in & starts living with people from different occupations (pickpockets, con artists, etc) & personalities. Yoona's Street premieres next Monday, 19 May 2014 on JTBC, it follows Secret Love Affair.
Characters Posters