Reply 1988 boys kidnapped for Youth Over Flowers Africa!
Introducing… PD Na Young Suk's latest victims casts for his next installment of popular variety show Youth over Flowers: Ssangmun-dong aka Reply 1988 boys!
Continuing PD Na's sadistic style, Ryu Jun Yeol, Jae Hong Ahn and Go Kyung Pyo were kidnapped when they were enjoying R1988 vacation in Phuket while Park Bo Gum who flew back to Korea earlier for his Music Bank schedule, apparently was kidnapped as soon as Music Bank filming ended last night. These four guys might not know what's waiting ahead of them but for sure they will have a lot of fun in Africa!
Unfortunately, Lee Dong Hwi's schedule is fully packed so he can't join this trip T_T He was seen at Incheon Airport earlier today with the rest of 1988 casts, returning from their well deserved holiday in Phuket.
It's reported they're going to Namibia, Africa & will return back to Korea beginning of next month. They will most likely visit the country's most popular tourist spots such as Dunes 45 (in the Namib Desert) & famous waterfall Victoria Falls.
Youth over Flowers Iceland aired their fourth episode last night and since there's no new season of Three Meals a Day lined up, hopefully (fingers crossed) Youth over Flowers Africa will follow shortly afterwards. Are you excited??? ^^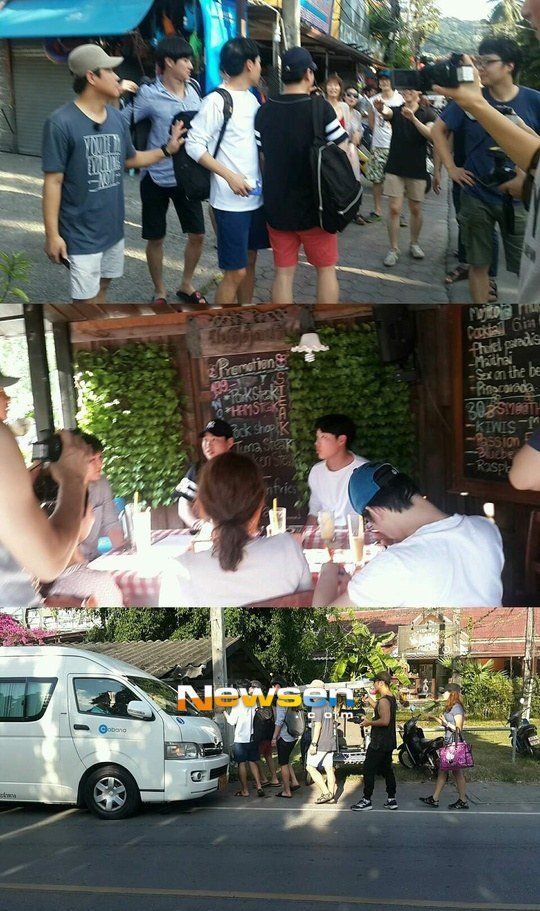 cr: ytn, Newsen, Nate, Naver or as labeled