Stills from the set of MBC Drama "Fated to Love You"
Today is the premiere day of humane romantic-comedy Fated to Love You, adapted from hit Taiwanese drama of the same title. I really love the original version, so I'm very excited & highly anticipated the pilot episode. Moreover, Jang Hyuk is one of my favorite actor but he mostly chose serious heavy drama & it's very rare for him to act in rom-com. Glad he chose this drama, can't wait to see his transformation as arrogant chaebol Lee Goon, the only son & successor of a wealthy family. Every heirs in his family passed away in their 30s, so can he escape from this?
Lee Goon's ancestors
Jang Hyuk is reunited with Jang Na Ra after 12 years, both of them said they have better teamwork this time around. When they filmed Successful Story of a Bright Girl, they had a busy schedules so didn't get to talk much. Jang Na Ra plays as an optimistic kind woman Kim Mi Young who works as an ordinary office worker in a law firm.
On day, she receives a very unexpected surprise: a holiday of a lifetime. She's excited that Lawyer Min (Kim Young Hoon) who she likes will come along, but "fate" brings her to meet Lee Goon here.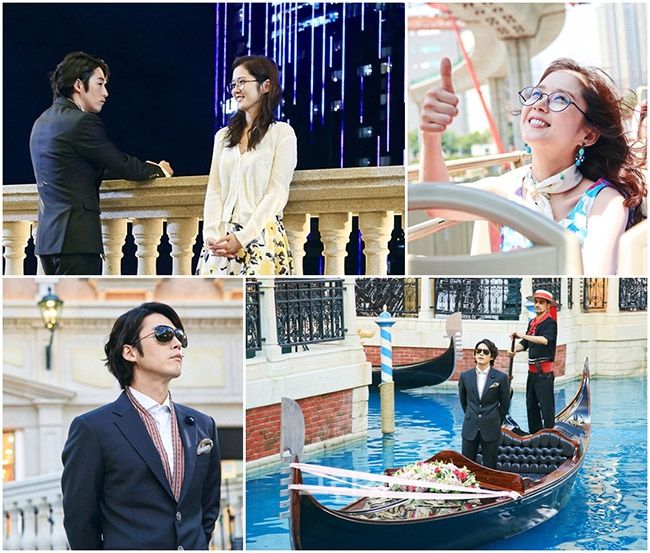 Two strangers, drunk, Lee Goon & Kim Mi Young accidentally spend the night together and Mi Young ends up getting pregnant. Their "fateful first meeting" expression after they find out they slept together is priceless. 😀
Daniel (Choi Jin Hyuk) is a genius designer who loves wearing fancy expensive clothes & accessories, he also loves partying & DJ-ing. He also has his soft side, he acts as the heroine's loyal protector & supporter who takes a good care of her, especially after he finds out she's pregnant. He regularly visits the church.
In the original version, the hero's grandmother who's elated she'll have a grand-grandchild "forced" the OTP to get married. It's a very cliche plot. For the Korean version, the grandmother forces Lee Goon to marry hoping he'll have a son so they can secure the successor's spot (in case he dies in his 30s. He's thrilled to marry his beautiful successful ballerina girlfriend Kang Se Ra (Wang Ji Won), but she loves ballet more than anything. After she fails one audition, she buries her dream & decides it's the right time to marry Lee Goon.  But she mysteriously boards the plane to New York. What happened?
"Comic Couple" the heroine's brother-in-law (Lim Hyung Joon) and President Park (Jung Eun Pyo).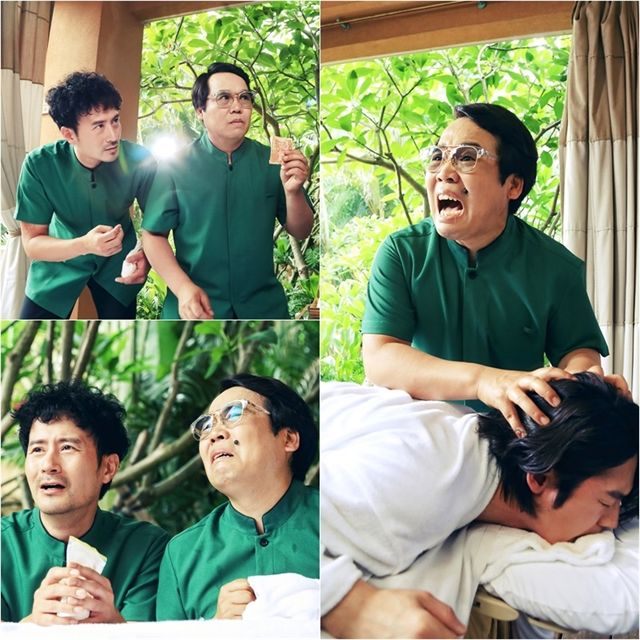 Fated to Love You premieres tonight on MBC.
Episode 1 Preview