Stills – "Joseon Gunman" Lee Jun Ki and Nam Sang Mi Blossoming Romance
Just one week before the premiere of one of the most anticipated drama this summer, Joseon Gunman released the set of stills of their OTP Lee Jun Ki & Nam Sang Mi.
From the stills below, we can feel their sizzling chemistry. Whoever reunited them together deserves a gold medal. Love their beautiful hanboks, gorgeous colors.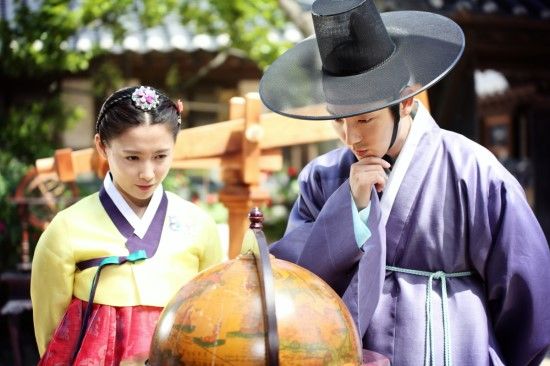 Hero Park Yoon Kang and heroine Jung Soo In are both looking at the globe, symbolizing their hope & dream for a new world.
There will be pain & separation which will rip our hearts & our OTP apart; but Joseon Gunman promises to give the viewers beautiful romance between Park Yoon Kang & Jung Soo In. They'll face, pass & survive the trials which will make their love grow & become stronger. Can't wait to watch their blossoming romance.