The Legendary Witch Episode 3 Highlights
November 19, 2014
|
Recap
More backstory is revealed, there's some twists about the four women who somehow get entangled in each other's lives & Shinhwa Group. Their pure hearts and naiveness indirectly cause them to trade their precious freedom to prison lives. But at the end of the day, these painful experiences teach them to get stronger & to put their heads up high.
Little Nam Byul continues to steal my heart. Her sweet grandfather who loves Woo Seok like he's his own son although he tragically lost her own daughter touches me. He passes on his kindness & gentle heart to Nam Byul.
The Legendary Witch Episode 3 Highlights (Brief Recap)
Flashback to last night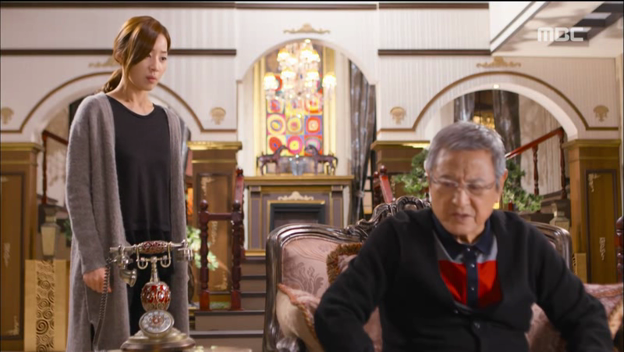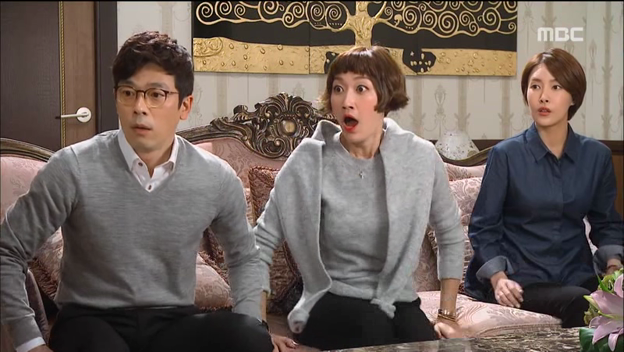 Chairman Ma appointed Soo In as the CEO of Shinhwa Confectionery Company, the biggest brand of Shinhwa Group. The family & Soo In asked him to reconsider, but he has firmly made his decision. He promised to support Soo In from behind.
He's a very smart man. He knows there'll be ugly battle if he appoints one of his children, hence, he chose Soo In.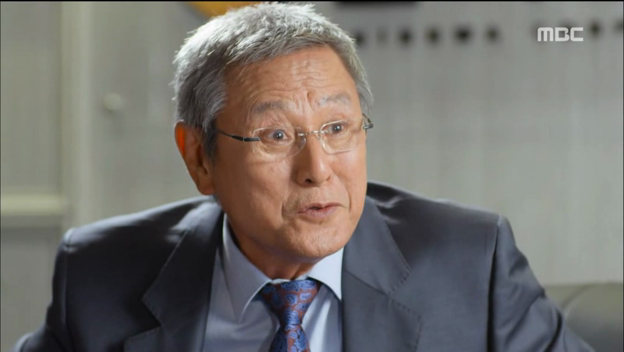 Nam Woo Seok meets Chairman Ma who's curious why he decided to leave his prestigious job to be a pâtissier. He explains he wanted to repay Chairman Ma's kindness who gave him a scholarship but had no idea how. Ma Joo Hee doesn't want to miss this golden opportunity, she offers him a bakery job at Shinhwa Hotel which he gladly accepts.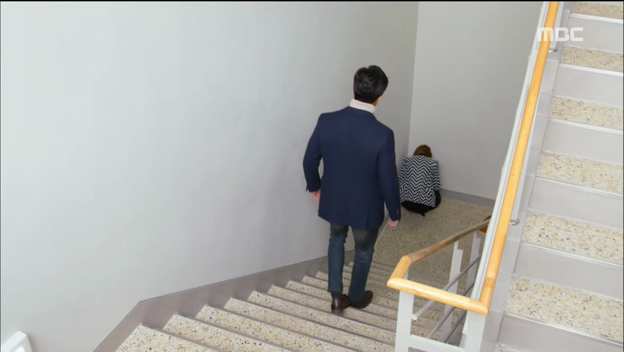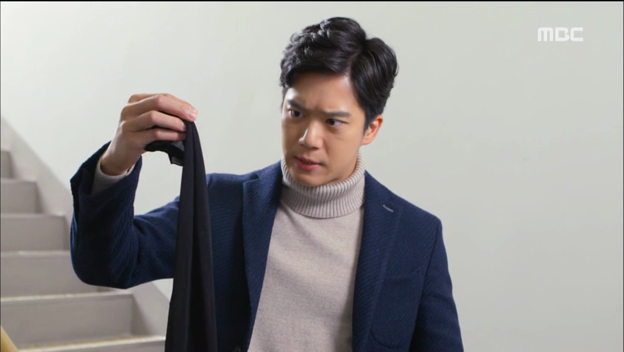 New CEO Soo In is getting ready for her inauguration ceremony. She decides to take the stairs instead of a very packed lift as she's rehearsing her speech. She trips, her stockings ripped. She takes off her stockings when Nam Woo Seok spotted her. He mistakenly thought she squatted down in the corner to pee 😀 He grumbles, why do they keep meet like this? Before he can finish asking her question, she leaves. He's speechless when he finds her black stockings 😀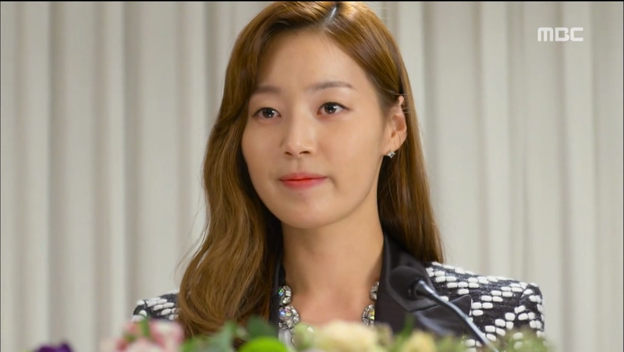 Soo In's inauguration speech is very touching. She explains the reason why bread symbolizes hope by telling everyone her sweet memory of a bakery owner who brought breads to the orphanage where she lived as a child every Saturday, giving her a glimmer of hope in the midst of starvation. And now, she receives another gift, a new hope as this group's CEO after she lost her husband in a tragic accident.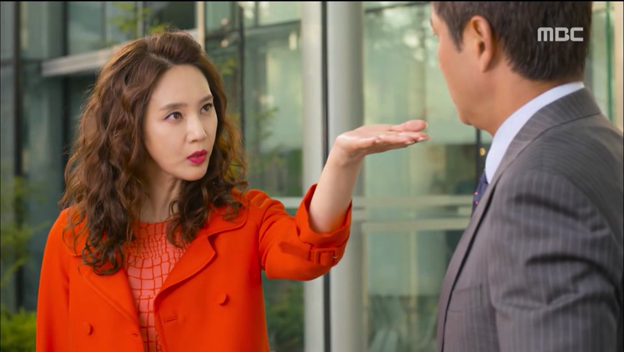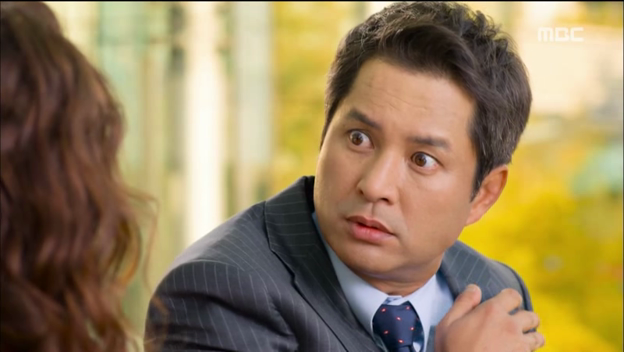 Swindler Son Pung Geum is still chasing Tak Wol Han to settle her "medical bills", claiming she was hospitalized for 10 days. She threatens to report him to the police if he refuses to pay. After he leaves, she looks at Shinhwa Group's building as she's wondering why her wishes that this company would go bankrupt went in vain.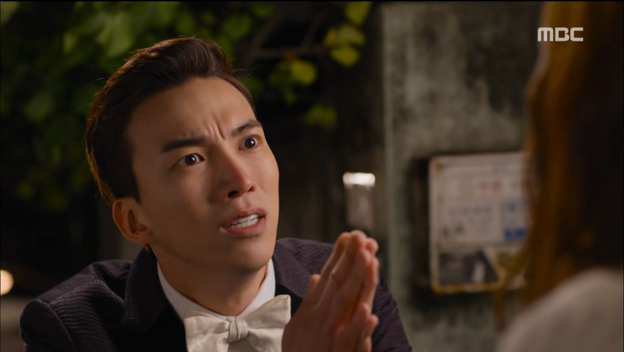 Ma Do Jin pleads Seo Mio to understand his situation and to think of her future dream to be an actress. But she still wants to keep her baby who was conceived on the day he proposed to her. They planned to get married, this baby was conceived because of the love they shared with each other, not because of money.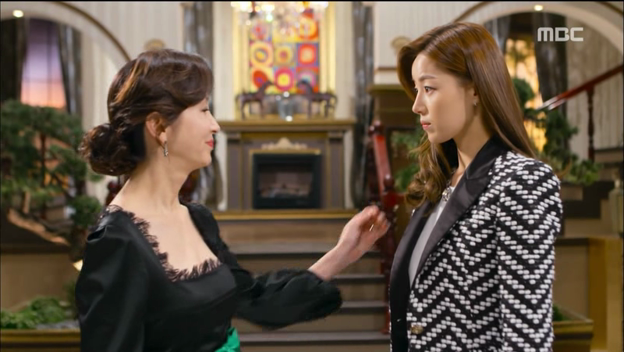 Cha Aeng Ran complements Soo In's touching inauguration speech, then advising she shouldn't trust people too easily. She has to use her own judgement before she trusts anyone.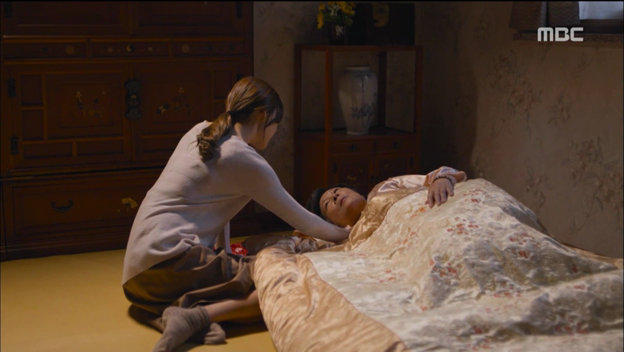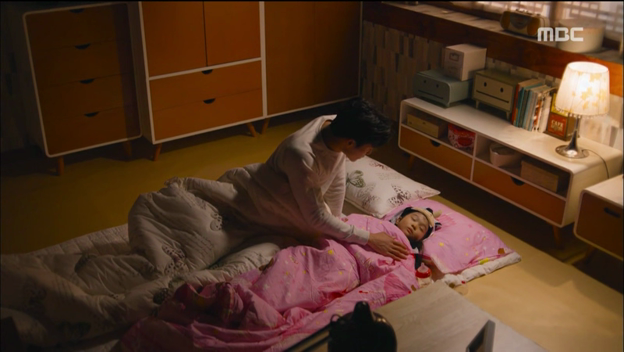 Soo In sings a lullaby for her mother-in-law. Coincidentally, Woo Seok sings the same song to little Byul.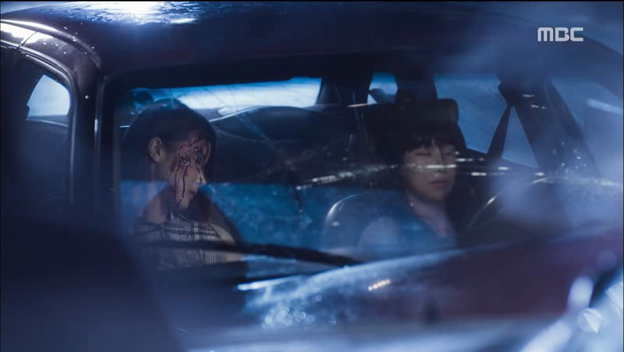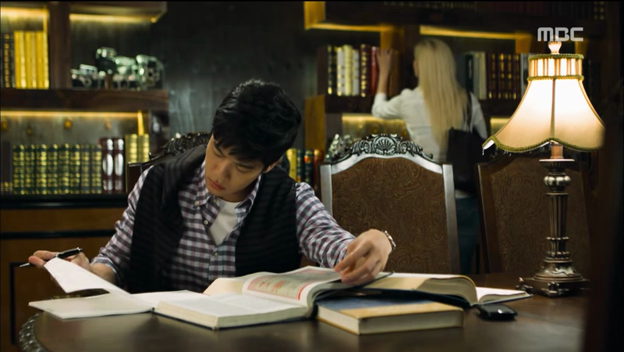 Woo Seok is still having a nightmare about Jin Hee (Byul's mom) who got into a car accident with Ma Joo Hee. She was heavily pregnant with Byul, Woo Seok at that time was studying in the library.
Because of her good behavior, the parole board is contemplating to release Shim Bok Nyeo on parole. But she refuses, citing she's not ready. She threatens to take her revenge to the person who falsely accused her 30 years ago.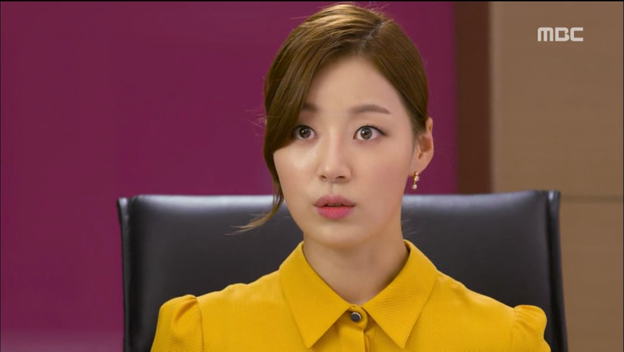 Chairman Ma's strategy is using Soo In as his chessman, so she just follows his order without having to do anything. Soo In is trying her hardest, but it's obvious he doesn't trust her (yet). He hides important information from her, forcing her to sign stock sale and purchase agreement to resell some Shinhwa Group stocks. They'll use the money for the projects that Do Hyun was working on. Soo In is worried because she's seen news about stock manipulation, but he reassures her everything will be okay.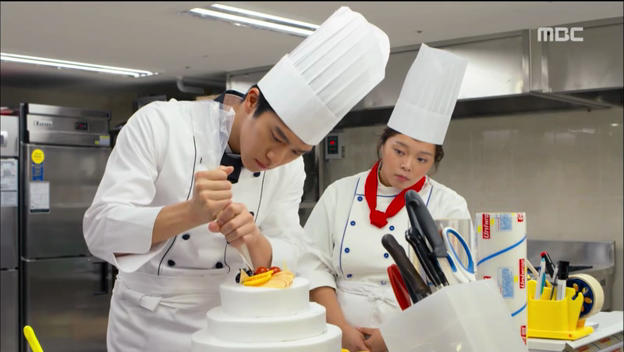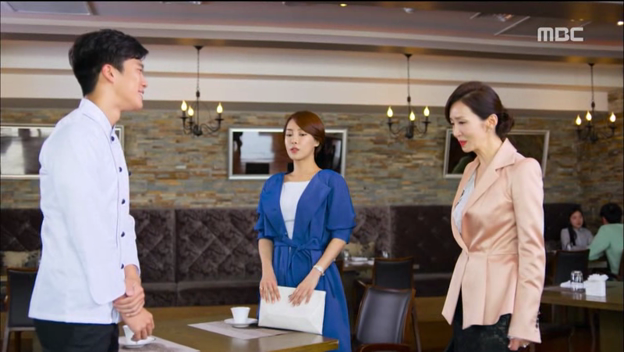 It's Woo Seok's first day at work.He really enjoys baking, so he has no difficulty in adapting & adjusting himself with his new job. Ma Joo Hee is relieved he's doing well. She's curious if it's ok for him to live with his father-in-law. He explains it's the best living arrangement for Byul's sake. Moreover, both his father-in-law and him loved one woman, Park Jin Hee (Byul's Mom). Joo Hee looks upset.
Cha Aeng Ran is surprised to see Woo Seok again, she last saw him 7 years ago before he left to study overseas. Woo Seok explains he returned to Korea for Byul's education and to sort out his personal matters.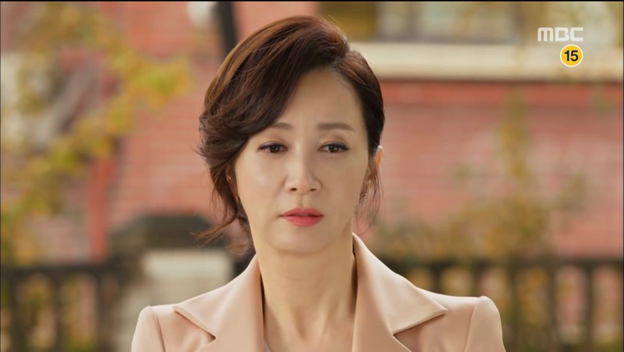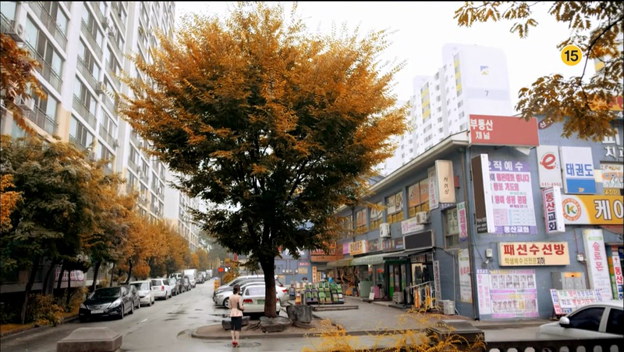 Aeng Ran decides to visit the tree which Shim Bok Nyeo dug when she had a day temporary release from prison a month ago. Suddenly she looks very nervous.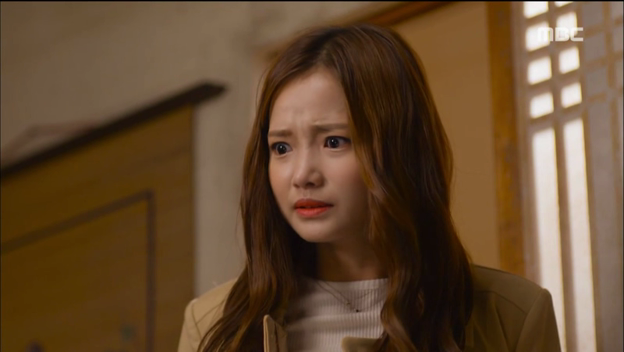 As a last resort, Ma Do Jin told Seo Mio's father the truth which makes him furious. Seo Mio can't hold it anymore, she burst out complaining that her father has been treating her as a nurse instead of his daughter.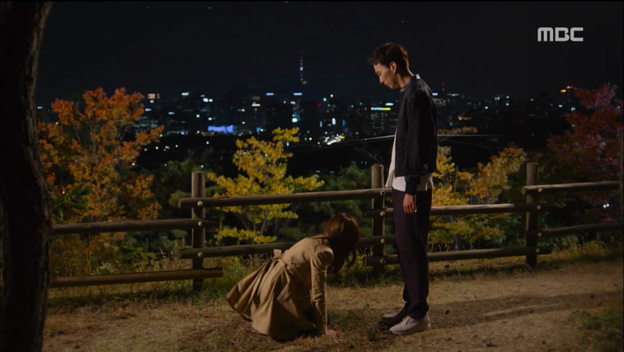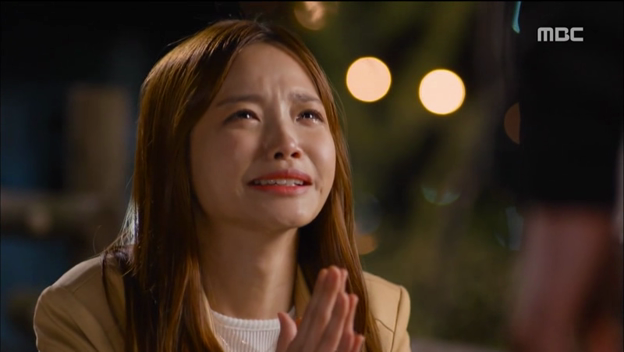 Seo Mio kneels down, begging him to save her. She can't become a single mother because her father will be really upset & angry, but she can't abort her baby because she doesn't want to carry the immerse guilt for the rest of her life. She begs him to marry her. Like his brother Do Hyun who married without his father's permission.
Soo In is working overtime, a bit suspicious with Chairman Ma's agenda and Ma Joo Ran's sarcastic remark that she's just a cannon fodder. Maybe because she's been working so hard & stressed out, she's having a nosebleed.
The next morning, there's a news about Shinhwa Group's stock manipulation. The prosecutors are here with their search & warrant. They urgently summon Soo In without giving her a chance to discuss this matter with Chairman Ma.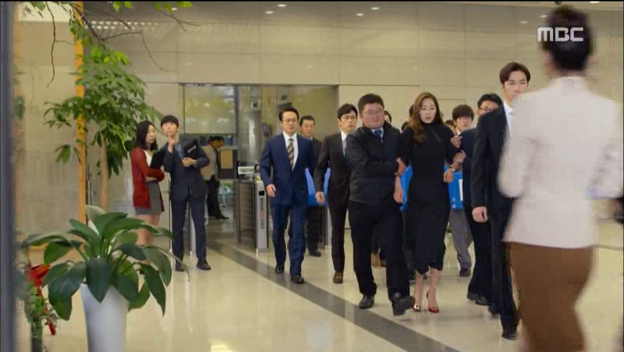 Meanwhile, Chairman Ma is enjoying his cup of tea. Doesn't even care that Soo In was arrested. It was his plan all along to make Soo In as his scapegoat.