The Legendary Witch Episode 4 Highlights
November 21, 2014
|
Recap
Manipulative evil Chairman Ma continues to torture his naive daughter-in-law with his power & money. She's his scapegoat, his dog watcher who he can easily toss after all his plans have been fulfilled. On the contrary, Cha Aeng Ran never put her guard down ~ she never trusts anyone, excluding her troublemaker son Do Jin. He's the only reason why she survives living in Chairman Ma's house of hell, full of crazy people who treat her as an outsider. She will never let anyone to ruin her "plan" for her only son, not even Seo Mio who's pregnant with her grandchild.
The Legendary Witch Episode 4 Highlights | Brief Recap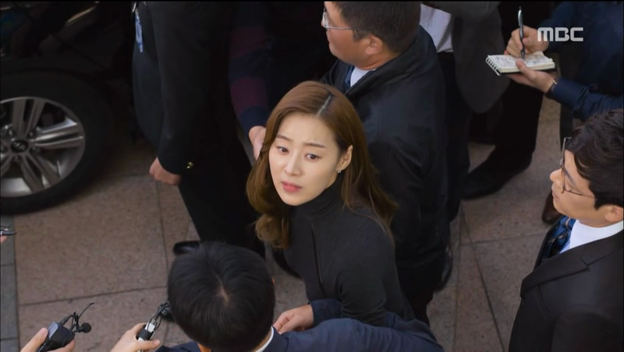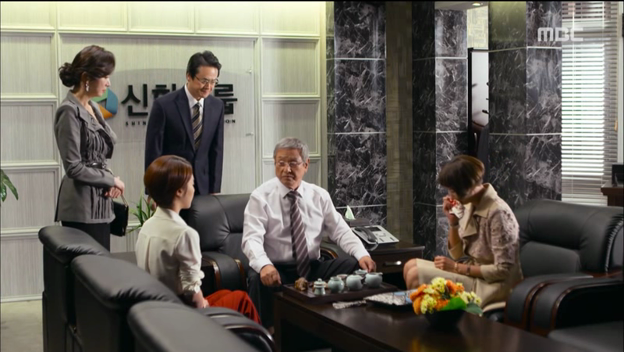 Chairman Ma reassures his panicked family that everything will be okay. He advises Joo Hee that it's true he's a scary man, but Soo In can become ten times scarier.
The prosecutor tells So In about $10 million margin in results from blocking the sale of the purchased stocks. He's enraged CEO Soo In pretends she doesn't know anything, while in fact she knows nothing.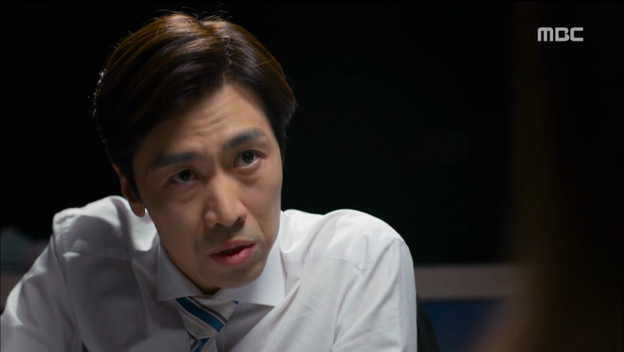 He's curious if Chairman Ma is controlling newly appointed CEO Moon Soo In. She insists it's not the case, she also explains she didn't keep the profit from the "stocks manipulation". It's the first time she heard about the $10 million profit. She pleads the prosecutor to check the company's fund flow from Shinhwa Group's legal team.
Mommy Boy Ma Do Jin has a special affection for his mother who's been treated unfairly because of him. He seeks Seo Mio's understanding because he is and will always be his mommy's boy.
He takes Seo Mio to the hospital again to abort her baby. But before the surgery starts, he hesitates. However, he doesn't have any other choice but to let his unborn baby go.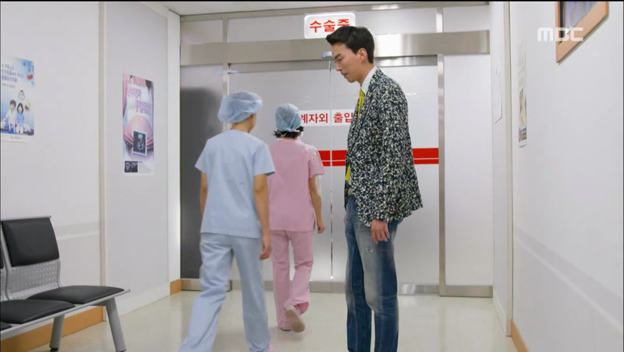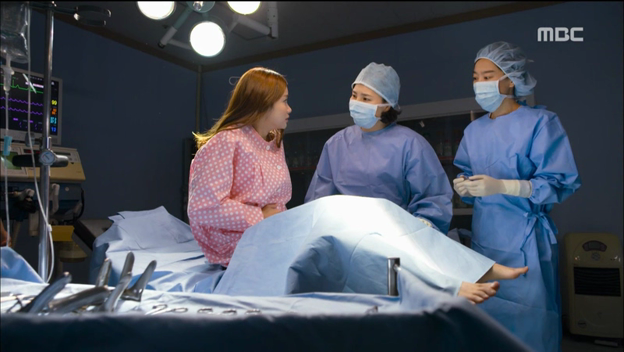 In the operating theater, suddenly Seo Mio feels nauseous. The doctor explains it's her unborn baby's way to tell his mom that he's inside her tummy. She cries ~ she won't abort her baby. She runs out of the hospital, leaving mommy boy speechless.
Tak Wol Han realizes he mistakenly gave Do Jin's business card to Son Pung Geum that day. It's the reason why she keeps calling him "Director" and chasing him for money. Pung Geum invited him for a drink to thank him when he saved her the other day in the karaoke room. Because both of them owe each other, they promise to close their "misunderstanding" chapter & forgive each other.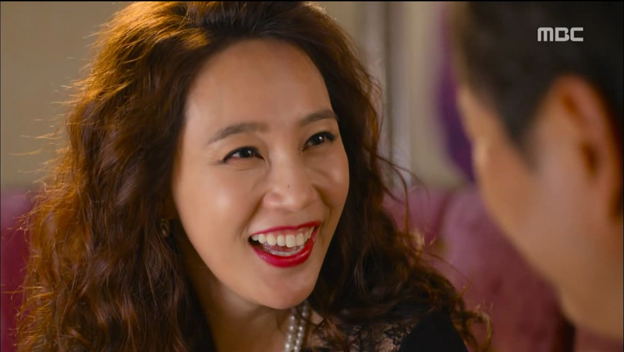 She's elated when she found out he's still single as she tells him she got divorced once but is currently single.
Cha Aeng Ran threatens Seo Mio to abort her baby, but she insists she won't do it.
Today is Byul's birthday and her mother's memorial day. Woo Seok apologizes he couldn't protect Jin Hee, but her father tells him it's her fate. He doesn't even remember her granddaughter's birthday because this day reminds him of the day he lost his precious daughter.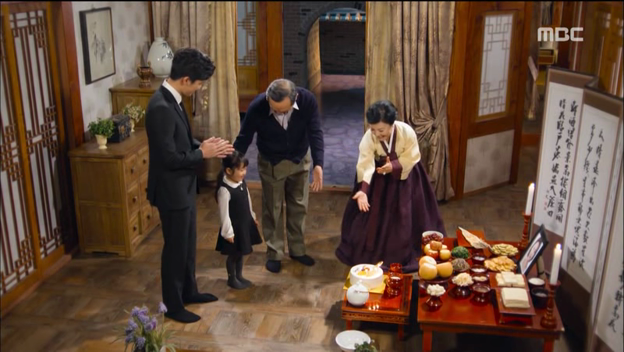 Byul never wanted to blow candles on her birthday cake because she knows it's a very sad day for her mom. Her grandfather tries to cheer her up that her mom would celebrate Byul's birthday as well. They sing a birthday song and her face lit up.
No progress with Soo In's investigation as she keeps denying all accusations.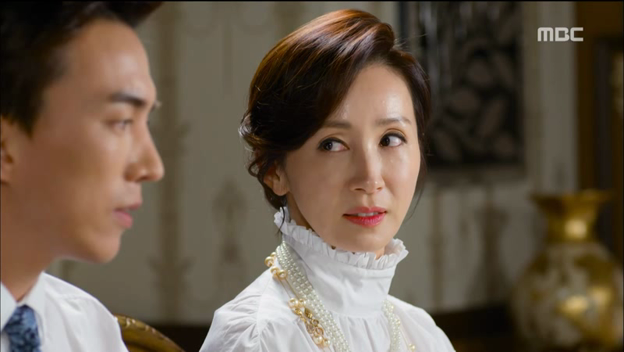 When asked if Cha Aeng Ran took care Seo Mio's problem, she lies that Seo Mio is not pregnant. She's a money digger who pretended to be pregnant to ask money from this family.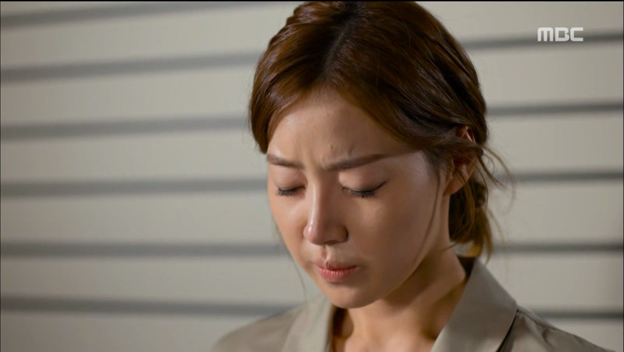 Chairman Ma and his legal counsel visits Soo In who's transferred to the detention center, advising her for not showing any weaknesses because she represents Shinhwa Group. The lawyer assures her that she'll hear good news soon.
Chairman Ma asks her to sign the transfer agreement to transfer shares she inherited from her late husband to save the company. She didn't know it's written on her husband's will. Naive Soo In trusts Chairman Ma and signs the agreement.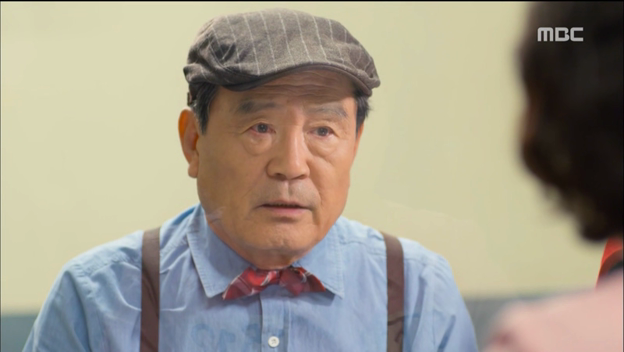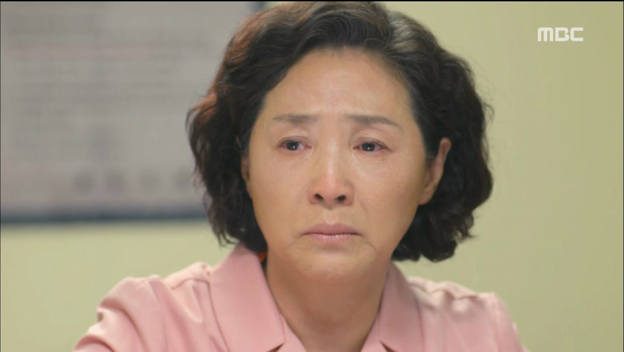 Because Shim Bok Nyeo keeps avoiding Park Yi Moon, he decides to visit her. He's upset when he heard what she told the parole board. Even after he promised to help her after she's discharged from prison, Bok Nyeo refuses his help. He threatens he will not care about her anymore, so do whatever she wants to do.
Cha Aeng Ran bought the place which Seo Mio and her father rent. They have to leave this house in one week.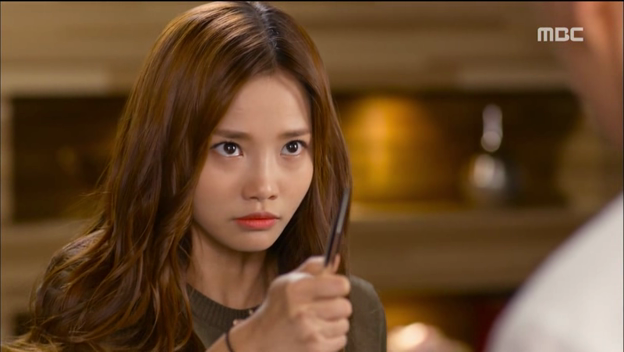 Seo Mio burst into Do Jin's office, locks the door as she asks why his family and him keep making her & her family so miserable like this. She wants to settle this with Chairman Ma, but he tells her what his mom told Chairman Ma this morning. Explaining that he doesn't even know if the baby is his baby. Seo Mio grabs a letter opener, begging him to apologize for his child. Who is he anyway? He's just a mistress' son. She accidentally stabs him when they get into the fight.
Thankfully he's not badly injured because they were able to unlock the door. His mother saw Seo Mio held the letter opener, not wasting any time, the police takes her to the station for investigation. She explains she only wanted to scare him, she didn't intend to kill him.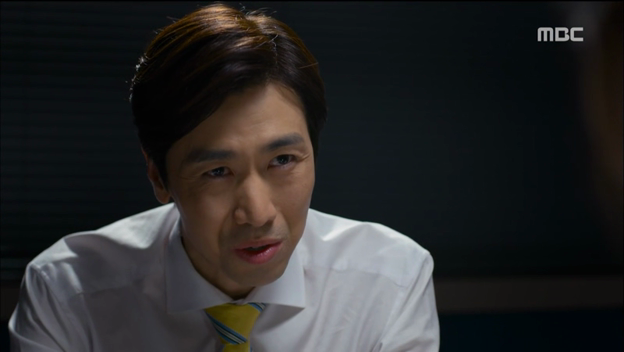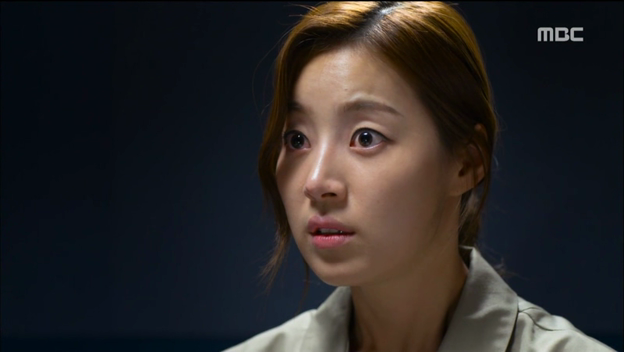 Another bad news for Soo In. The prosecutor discovered large sum of money in her borrowed account, Chairman Ma has admitted everything. Soo In finally realizes how evil her father-in-law is. He made her CEO of Shinhwa Corporation, falsely accused her, then he forced her to sign stock transfer agreement. She explains that she never once dreamt of becoming a CEO, she didn't want to be a hunting dog at all. She just followed his orders. He tells her to rest here for awhile and he'll prepare her "comfortable" life after she's discharged from prison.
Tak Wol Han and Son Pung Geum are dumb and dumber match-made in heaven. After Son Pung Geum mistakenly thought he's a Managing Director, now it's Wol Han's turn to think Pung Geum is the owner of karaoke house & she also owns this building. The truth is… it's her friend's.
He wants to spend time with her again tonight, but unfortunately the police are here to arrest Pung Geum for fraud and violation of Food Sanitation Act. She's running away from them, they arrest her before she could tell Wol Han who's excitedly still waiting in the karaoke room.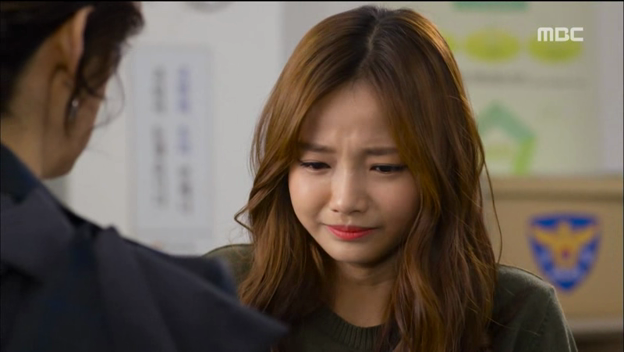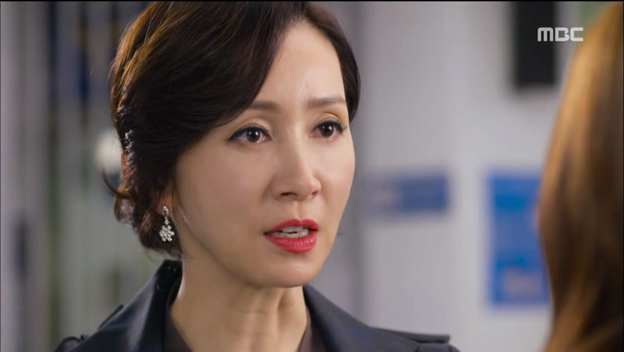 Aeng Ran slaps Seo Mio as soon as she arrives at the police station. She almost lost her only son who gives her a reason to live. She will never make any settlement with Seo Mio.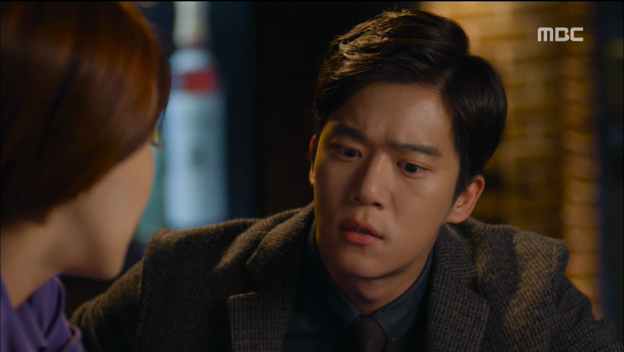 Joo Hee is aware her family are all crazy and she's trash like them. Woo Seok finds out Moon Soo In is Chairman Ma's daughter-in-law.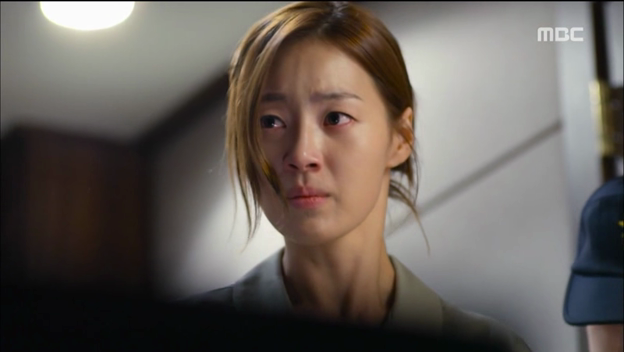 Moon Soo In is found guilty of acquiring illegal profits by manipulating stocks and is sentenced to two years in prison. She tries to tell everyone that she's been framed and she'll get revenge.