The Night Watchman Journal: 4 Official Posters
MBC revealed four official posters for the upcoming Monday-Tuesday fantasy period drama The Night Watchmen Journal.
The first poster released last week as a teaser poster features the four main characters: daughter of influential Royal court officer Park Soo Ryun (Seo Ye Ji), royal Prince Lee Rin (Jung Il Woo) who uses his new ghost-seeing ability to protect Joseon people, prince Lee Rin's bodyguard Moo Seok (Jung Yun Ho), protector of Baek Do's mountains spirits Do Ha (Go Sung Hee).
Although Park Soo Ryun looks sweet from the outside, but inside her heart she always sees kind-hearted Do Ha as her rival. Dreaming to be Prince Lee Rin's wife, Park Soo Ryun is not as innocent as she looks.
Prince Lee Rin is a rebellious prince who's famous for his playfulness. After an accident gives him a new ability to see ghosts & supernatural things, he decides to volunteer in the night patrol team. He witnesses people's sufferings which turns him into a better man, prince & future King. Together with the best warrior in Joseon & his bodyguard Moo Seok, they protect Joseon's people from supernatural spirits & things.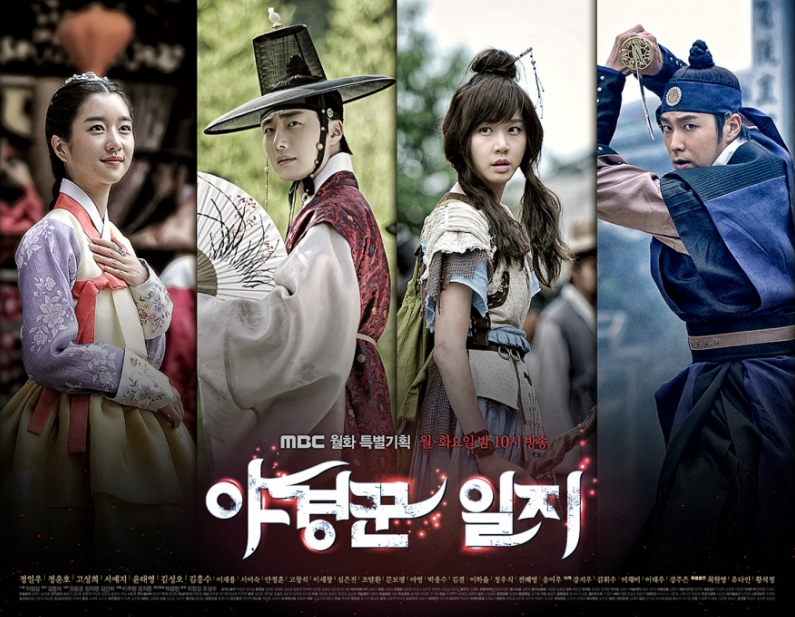 Seven main characters with their unique facial expressions are the highlight of the second poster. Posing in front of the place where the supernatural things & chaos will take place, the night watchmen are ready to protect the citizens against ghosts & scary intimidating Psychic Sadam (Kim Sung Oh).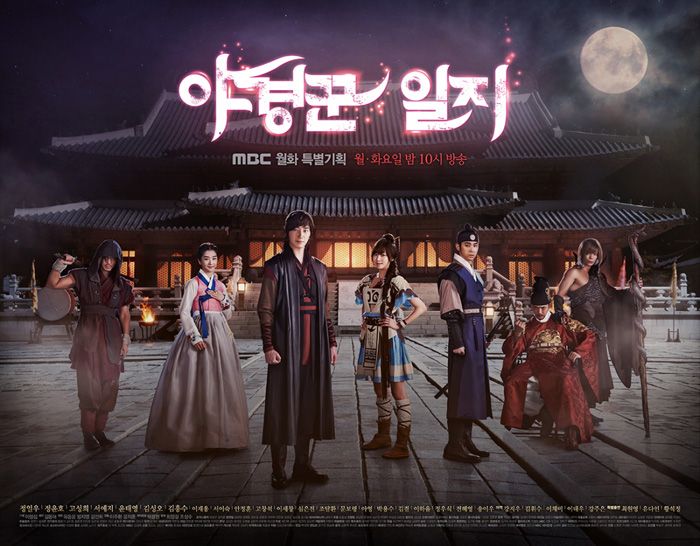 Ghosts & supernatural things, beware! These brave patrol officers are not scared of anything! With their weapons on their hands, they're more than ready to tackle another tough night patrol.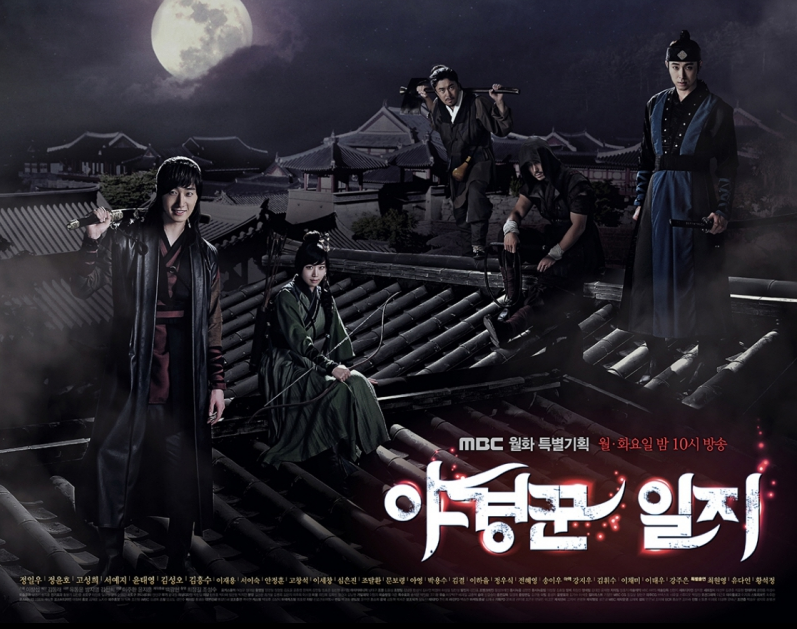 The last poster features Prince Lee Rin with three ghosts. Sometimes his new ability drives him crazy because not all ghosts are scary & evil. I got a feeling these three ghosts are annoying in the beginning, but after they find out the real reason why Prince Lee Rin are patrolling the palace at night, they will help him to solve the mysterious (supernatural) cases.
The Night Watchman Journal / Journal of the Night Watchman premieres next Monday, 4 August 2014 on MBC.