The Time We Were Not In Love Episode 11 Brief Recap
The Time We Were Not In Love is not a drama about the OTP who suddenly falls in love with each other only because they've been together for 17 years. This is a journey of 1+1 couple to find their true feeling because after spending many memorable moments for more than 1 decade, stepping out of platonic friendship isn't easy. Their friends Chang Soo and Jung Mi experienced how challenging it was to move from platonic friendship to dating to marriage. In reality, falling for our best friend can end our precious friendship or the beginning of a solid relationship. Will 1+1 take a courageous step to take the risk? Will Ha Na continue to ignore her loved ones' advises and keep giving Seo Hoo another chance? Will Seo Hoo able to convince Ha Na that he's a changed man?
Episode 11 Brief Recap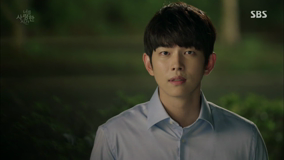 Seo Hoo originally came to see Ha Na but after Dae Bok spotted him standing outside the house, he knew it's time for him to pay his respect to her family. He calmly endures grueling questions from her parents who aren't happy the man who broke their daughter's heart is looking for her. He promises he won't hurt her again. Then he boldly confesses: I will marry Ha Na. OMG.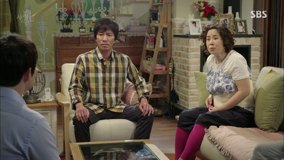 Oh Ha Na drags him out to the park because he carelessly brought up marriage before he discussed it with the woman he's marrying! She explains they really hurt Ha Na's parents in the past and she could only barely calmed them down, why did he drop that bomb? Because it's his plan. Hence when they asked him about his plan, he answered it truthfully. However, he needs to think about Ha Na's position too. Seo Hoo is clearly embarrassed his girlfriend dragged him away in front of her parents when he tried to put some effort. Informant Dae Bok gives his sister's bff a head-up about Seo Hoo's abrupt visit.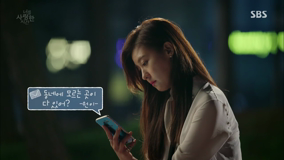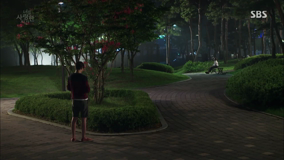 Won finds Ha Na in the park but instead of talking to her directly, he asks questions through text messages to find out starting from her mom's condition and what she is currently doing. He's frustrated that Ha Na is lying to him but he gives her space to breathe so she can deal with her mixed emotions. She is contemplating to make the wisest decision based on her parents' and brother's advises & Seo Hoo's sweet promises.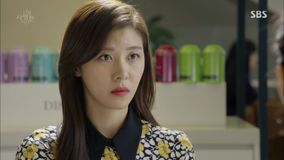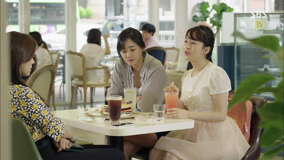 What about her friends' opinions? Na Young applauds his bold effort while Jung Mi criticizes Ha Na for dragging him out when he was talking about marriage to her parents. Ha Na is acknowledging Seo Hoo is trying hard but he needs to be extra cautious. Jung Mi is happy with the marriage plan because Ha Na once said that marrying him will bring a good fortune but she still feels uneasy. Following her friend's advice, she sends a message thanking her boyfriend for putting in some effort.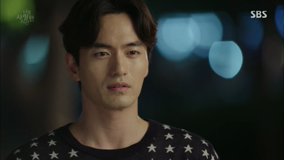 Choi Won is visibly worried about Ha Na so he asks if she's doing well. Ha Na is aware he wants to know if Seo Hoo is giving her a hard time so she replies everything is going well. Don't worry Won yaa…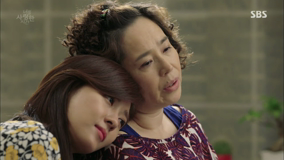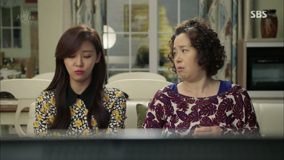 Only to her mom Ha Na can honestly confesses she likes Seo Hoo hence there's nothing else she can do. Mom reminds her how she had to rearrange her schedules to fit his schedules and how he only visited her few times a year. It's hard but knowing Ha Na inherits her stubbornness, she wouldn't started this relationship to give it up only because her mom is against it. But falling on the same place twice is pathetic, Ha Na ya.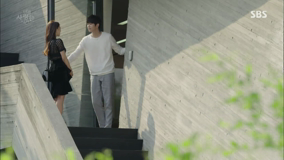 The next day, Ha Na visits Seo Hoo at his place where she can be more comfortable just like she did in the past.
Flashback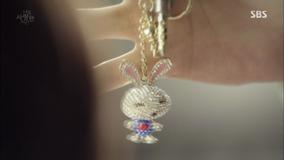 It was the first time Ha Na came to his place, the place he lived and the place she'd live. He gave her the house's key so she could freely come anytime she liked. She was so happy with his proposal.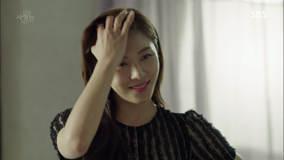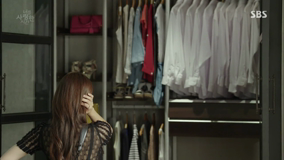 Back in the present time. Seo Hoo has prepared a wardrobe full of nice clothes for Team Leader Oh Ha Na. He then takes her on sunglasses shopping spree. But he chooses the sunglasses himself as usual. He let her chooses one for him after she scolds him, then asks her to put it on him.

Choi Won and his team are doing volunteer project today where handsome nice guy Won turns into a witty hairdresser. His work colleagues are amazed he can do anything well except dating the right girl 😀 So Eun mingles well with the locals who're surprised she can speak in dialect. She's raised up by her grandmother who's born in that area that's why her dialect is impressive.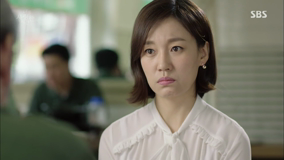 During Park Chong's fansigning, he cheekily left his phone number inviting Mi Hyang to have meal together. But she never expected him digging potato stew with his hands on their first date. He invites her to have meal together again because he knew she came because she's at least interested in him. They can slowly know each other better. But this is not how a relationship between a man and a woman start. Park Chong advises eating meal together is a good start for people their age. Then he invites her to watch his apprentice's recital. Mi Hyang is surprised to find out Seo Hoo's his apprentice.

Ha Na and Choi Won bump into each other at their neighborhood's convenience store and it's clear their friendship is a bit awkward lately. They catch up about Ha Na's current projects and their friends Chang Soo & Jung Mi's honeymoon. That's it.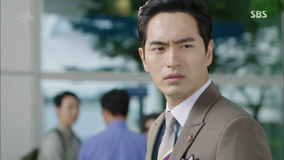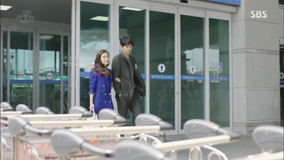 The next day, Choi Won sees Seo Hoo with a mysterious woman (cameo by Park Tam Hee) at the airport. She's his CEO who has guided him to become successful pianist Cha Seo Hoo and she's here to keep an eye on him. Seo Hoo points out his goals are different with his CEO's goals but CEO Min doesn't care about his opinion. He'll have to leave for Venice in three weeks to fulfill two years fixed schedule she's already arranged for him.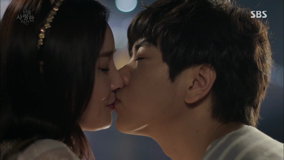 Hong Eun Jung is annoyed Dae Bok keeps talking about Seo Hoo on their dates. She mistakenly calls him Lee Dae Bok. He surprises her with a kiss on her cheek because for him, she looks cute whenever she's annoyed. He then kisses her again, reminding that his name is Oh Dae Bok.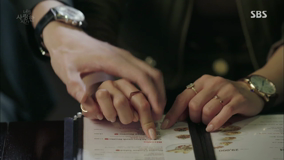 Although Seo Hoo is having issues with his company, he doesn't want Ha Na to know about it because tonight is an important night for them. They are meeting Ha Na's friends. The atmosphere is awkward especially after he holds her hand. Although he dated Ha Na before but this is the first time they meet because he rarely came to Korea.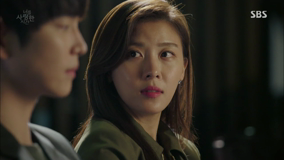 Na Young asks the most important question: why he never showed up in the past three years? He explains he couldn't come due to unforeseen circumstances but he won't make the same mistakes twice. Jung Mi blurts out Ha Na was really weird when she dated him before so she's really cautious & misunderstood him. Chung Soo and Choi Won skip the dinner so they're asking if he's met Won before. Of course he had. He then brings up Ha Na and Choi Won's close friendship & his assumption that their friendship will still be okay after he marries Ha Na. Both Na Young and Jung Mi are speechless.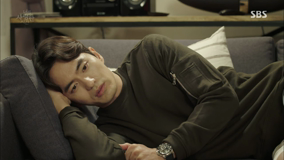 Mi Hyang is going crazy after finding out Ha Na is dating Seo Hoo again. She's not worried about her, she's frustrated with Choi Won who couldn't get his timing right. Moreover, she's also confused about her own feeling.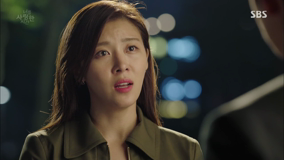 Ha Na realizes things aren't going as smoothly as they expected this time around. She's currently trying hard to convince her parents, friends, herself and Seo Hoo that she's making the right decision but she can make the same mistake. She's trying to forget the past and only thinking about loving him. Seo Hoo suddenly brings up Choi Won as he believes her bff is the source of their relationship trouble. Ha Na doesn't want to ask about what happened in the past because she believes it's better to start anew. They must forget their past because it'll hurt them whenever they bring up the past. They must pretend nothing happened. However Seo Hoo will never forget that Ha Na cried in Choi Won's arms and smiles despite the pain he (Seo Hoo) caused. He will not lose her again whether it's because of Choi Won or something else.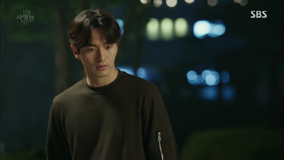 Choi Won who is running an errand for his cousin, bumps into Ha Na in the park. After he saw Seo Hoo with another woman at the airport and her facial expressions, his protective instinct is put to the test. But Ha Na insists he shouldn't worry about her. He knows about her way too much so she can't say anything to her. She sacrifices her friendship with Choi Won to make a way for her relationship with Seo Hoo.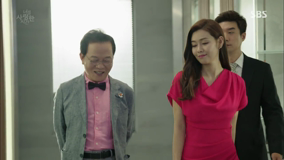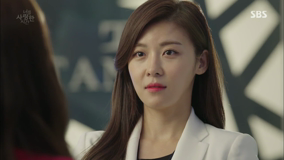 CEO Min Ji Soo challenges team Leader Oh to take care her Seo Hoo because this collaboration project is very difficult because it's her sole responsibility.
Ha Na accidentally hears a rumor about Seo Hoo's scandal with his sponsor when he was living overseas. She has to find out the truth but Seo Hoo is unreachable. Meanwhile, Ha Na realizes she's dealing with a very tough opponent. CEO Min was even able to change stubborn Director Byeon's mind.
Both Ha Na and Choi Won are invited to Chung Soo and Jung Mi's housewarming party. They're threatened to cut off their friendship if they don't come.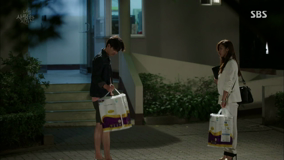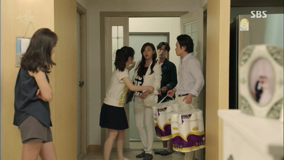 It's cute Ha Na and Choi Won bring the same housewarming gift – toilet tissues. A popular gift to wish the couple a long life and everything rolls easily in life. Even the brand is the same, this 1+1 couple really lives up to their couple name 😀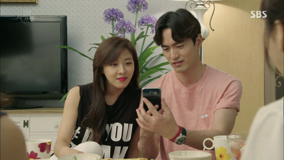 This housewarming party reminds them of Choi Won's ex-gf's housewarming party. After breaking up with that girl (In Ni), Choi Won hasn't had any serious relationship. Ha Na totally forgets about In Ni although according to Na Young, she really hated this girl. Chang Soo then shows 1+1 their graduation pictures which were taken during Won's military service and on the day Ha Na was supposed to leave for her training in Paris. She almost lost her job but she didn't and she went to Paris where she met Seo Hoo. Wow that means she met Seo Hoo because of Won. Na Young believes 1+1 are not destined to be lovers. Aside from their graduation, 1+1 had another special memory but because today is Chang Soo and Jung Mi's big day, they'll save it for another occasion. They dated a long time before getting married and they're still like friends. It feels like they have been living together as friends not newlyweds.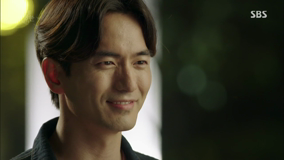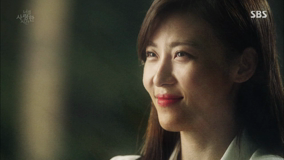 After spending time with the newlyweds who still treasure each other as best friends, Choi Won brings up their 17 years friendship to Ha Na. They spent so many memorable moments together and they know about each other that it doesn't make sense for Ha Na to say I can't tell you. Their friendship is very precious so don't ruin it, Ha Na ya. He wants them to be friends again as he invites her to go back to the time where they were having fun.
Comment
A draggy episode which focused on Seo Hoo's efforts to prove that he has slowly changed so he won't make a second mistake of losing Ha Na again. It looks like his main goal is to bring a trophy home with Ha Na's name engraved on it. He is a selfish man who doesn't care about Ha Na's feeling and her POV. The sooner Ha Na wakes up from this nightmare, the better. She needs someone who respects & loves her unconditionally, not as a prized possession who'll most likely be tossed away afterwards. But Ha Na is currently trapped with her lingering feeling, thinking she's in love with Seo Hoo who spoils her with many romantic gestures and moments which make her heart flutter. I don't blame her because Seo Hoo is doing everything he can to be a gentleman in front of Ha Na. But Ha Na should realize that the man he's dating is very insecure and jealous. If he keeps blaming her bff as the source of their relationship trouble, it should raise an alarm. Moreover, why he keeps bringing up marriage while their relationship is still very shaky? Maybe he doesn't want to lose with Choi Won again so the sooner they get marry, the better.
It's sweet for Choi Won to give Ha Na a space to breathe because she really needs it to sort out her feelings. It's hard to choose between your best friend and your jealous boyfriend but it's frustrated to see their friendship gradually became stagnant. Thankfully Choi Won pointed it out before it's too late because it'll be beyond irreparable if Ha Na continues to drive him away.
Let's be friends again, Ha Na ya… 🙂 And blow the whistle to call Won whenever you need someone to talk you because you're not alone 🙂 You have your best friend by your side.