The Time We Were Not In Love Episode 13 Brief Recap
One word to sum up this episode: finally! Somehow nothing really happened in the first half of episode 13, things are going in circles but once again, patience is the virtue. Oh Ha Na finally makes up her mind, so does Choi Won.
Episode 13 Brief Recap

Oh Ha Na is engrossed in reading Choi Won's confession script (his true feeling), she finally figures out her first kiss (in the library which made her heart fluttered) was with him!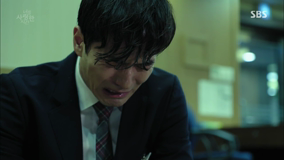 Flashback to the day Dae Yoon passed away. He got hit by a car when he was running to see his friend. Choi Won was beaten up by Dae Yoon's friends because he didn't pass on Dae Yoon's letters although it's clear he really liked Ha Na. He screamed out why he can't like Ha Na too? When Ha Na saw his bruised face, he couldn't say who punched him. He could only said everything happened because of her as he said he would never love her. 🙁
After knowing this truth, Ha Na steps out of her office building holding the script where she finds Choi Won's already waiting for her. She decides to ask the story behind his "there's no reason to love you" and the ending.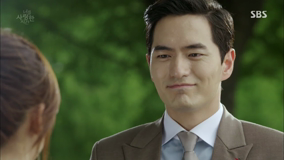 He explains it was really hard for him. Dae Yoon's death, his feeling towards her. And their friendship wasn't as close as they're now. She confesses what he said gave her a scar but she'll go back to their high school memory while she's reading the script again. What about the ending? He hasn't written it yet.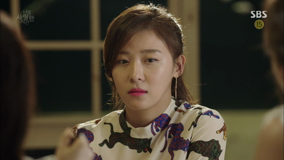 What about Cha Seo Hoo? It's boarding time but he put the boarding pass back on his pocket, turns around & walks away. He's not ready to leave yet. Meanwhile, Oh Ha Na admits to her girl friends that after she walked away from Seo Hoo the other day, all the fluttering feelings cooled down. Jung Mi states falling in love and breaking up are over in a moment once their mind is clear. Ha Na realizes she was confused and held on to the passionate love they shared. It doesn't mean she still loves him, right?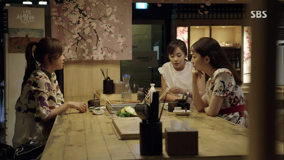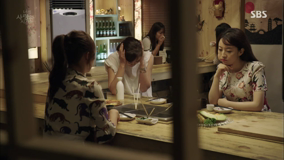 The topic changes to Choi Won's script confession. While Jung Mi thinks it's cool, realistic Na Young points out his cowardliness of his ambiguous friendship. He doesn't want to date her nor confess to her yet he stays as her friend while sacrificing his true feeling. Oh Ha Na believes it's best for them to continue staying as a friend for now because she's just started over with Cha Seo Hoo. For the sake of their long friendship, she wants to ensure about her own feeling (with Seo Hoo). Does she really love him and is he mean the whole world to her? It's so frustrating to hear her explanation but it makes a lot of sense. She doesn't want to disappoint Choi Won if she loves Seo Hoo more.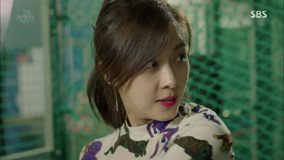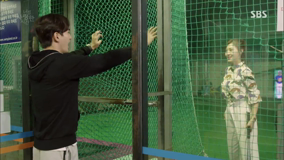 Choi Won is relieved Ha Na finally knows why they couldn't be more than friends. His cousin believes the truth (about her feeling) will be known soon so let's wait patiently. Ha Na texts to meet at the baseball place where she shows her (not so) improved skill. She's determined to hit the home run today and she does it! Choi Won adorably congratulates his bff's achievement. Then they suddenly become awkward until Ha Na smiles melt their awkwardness.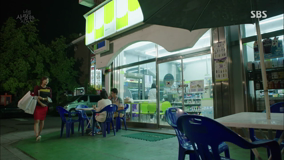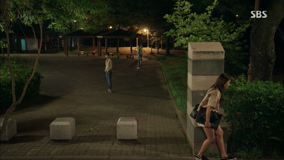 Punching, baseball, why can't Ha Na find a new hobby? Because it has become her habit, she's way comfortable doing the same things over and over again. So she makes a bet to do unfamiliar things for one week to find out if those are habits or not and if they'll run into each other. He agrees so starting from tonight, they go on their own separate path. But it doesn't last long because they almost bump into each other at their favorite convenience store & in the park.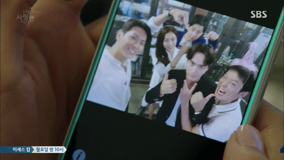 Choi Won is celebrating his birthday with his work mates who urge him to lower his standard & start dating. But it's easier said than done, right? Ha Na only realizes what day today is after receiving Happy birthday Won messages from their friends on the group chat. She totally forgets her bff's special day!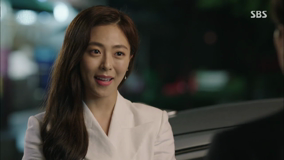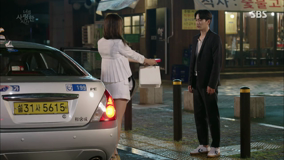 After sending off his drunk male co-workers home by taxi, So Eun requests Choi Won to walk her to the taxi rank. She expresses her thought that Choi Won and Ha Na will stay together in the future because he's been with Ha Na for so long. He praises her honesty, she replies that being honest to her real feeling is a good thing but it can be uncomfortable for the other person. She really wants to become his friend from now on as she gives him the birthday present she bought in Prague.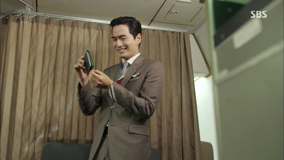 Because Ha Na hasn't bought any birthday present, she makes a hand-made leather passport holder all night long! Choi Won who was upset Ha Na hasn't sent any text message / birthday gift, is all smiles today.

It's fate that although 1+1 avoid choosing the same path but they still run into each other. Cutie. Later that night, Ha Na throws a birthday party in their hideout. They're back to their bickering mode as Choi Won starts by criticizing her needlework. She repeats what she said in the past that sincerity is more important. Flashback to his birthday few years ago where Ha Na gave him I'm lonely t-shirt (it's supposed to be I'm Ronny [his English name?] but she misspelt it) and accidentally attacked him with champagne bottle's cap. Fortunately he caught it!

Although he teases her but he's genuinely grateful for her sincere efforts. When she asks if he's always very kind-hearted to everyone, he replies he only does it to you, Ha Na ya. Awww… She's clearly touched with his honest confession.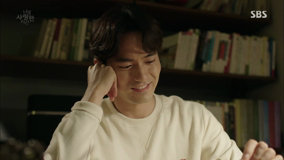 Later that night, Won writes today's special moment Hand-made birthday gift. Then he smiles reading Ha Na's pink heart sticky notes he put on his small notebook. OMG he keeps those notes. Soo cute. His favorites are most likely two pink heart sticky notes Won, I really like you & I like you.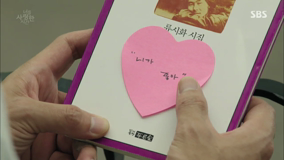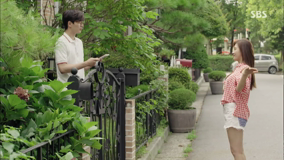 The I like you note was given to him after he broke up with his ex-girlfriend. It's Ha Na's operation on overcoming a heartbreak! She cutely teased if he wanted to seriously date her but he walked away & refused her kind offer 🙁

Cha Seo Hoo is back, ready to proceed with the charity performance although the location has been cancelled. He visits Ha Na at work, trying hard to convince nothing happened between him and President Min but he has no other explanation after abruptly went MIA for one whole week? It's also mind-blowing when he asks her to marry her. Yes he came back but did he expect her to quietly waited like she did in the past? Knowing this conversation is going nowhere, he changes the topic to charity concert, requesting her to proceed with the concert's preparation.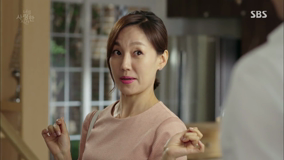 Choi Won's book reading exercise combo is interrupted by his sassy cousin who states she may not come home tonight. Wow fighting Mi Hyang ya!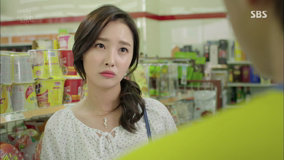 Eun Jung sacrifices her lunch break to help her boyfriend at work because she really wants to see him. Although they're currently seeing each other in secret, she drops a bombshell that she wants to get married quickly. Wow… Then she spills the bin to Dae Bok that Seo Hoo is back. After her sudden marriage confession, Dae Bok is helplessly looking at their couple pics on his phone. What should he do?
Because Seo Hoo keeps pushing Ha Na with his selfishness, Ha Na wants him to give her a time to sort out her feeling.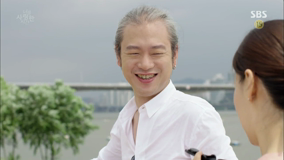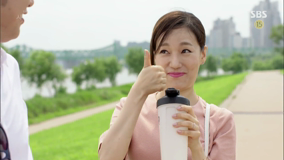 The new couple is having a bicycle date. Mi Hyang is tired and want to have a break by saying she's thirsty so let's have a cup of coffee but he's already prepared a refreshing omija tea. When she's hungry, he gives her sweet corn and scolds her for being so picky over snacks. So she changes the topic to what should they do next.

She sits closer to him explaining she's tired (maybe she's expecting a nice massage) but he coldly replies let's go home if you're tired. lol. Frustrated Mi Hyang asks "do you see me as a woman, Jong Hoon"?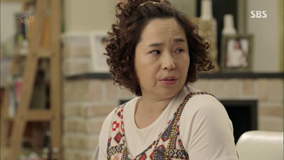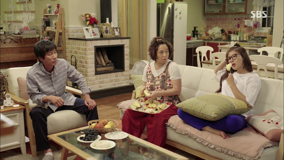 Ha Na's mom is curious about her daughter's relationship with the man who barged into their house asking permission to marry her. If she's not gonna marry him, don't waste her time dating him! Mom believes her smart daughter shares her perspective that it's best to get married & live happily while Dad let his smart daughter to choose what she thinks it's best for her even if she doesn't want to get married. But he still asks Ha Na to bring him home to have a drink with him because he'll find out about his real personalities during man-to-man drinking session. As she's pondering about her next step, she's taking Na Young to hospital after receiving a panic painful call from her friend. Thankfully it's not life threatening but Na Young confesses she'll have a uterine fibroid surgery tomorrow morning. Because her parents are overseas, Ha Na offers to stay by her side until she has to leave for her meeting tomorrow afternoon.

Ha Na then admits that Seo Hoo is back but she is wondering why she's starting over with him. He disappeared when she really loved him and her heart beat crazily when he appeared in front of her again, making her forgetting about the painful memories & only thinking about the happiest moments. But she doesn't want to experience the same throbbing pain hence she keeps pushing him away. Na Young points out it's our automatic protective mechanism because our self is more precious than love. Suddenly Seo Hoo sends a text advising about tomorrow's meeting with the venue's owner.
While Na Young is in the operating room, Ha Na has a free time alone to think about her relationship with Seo Hoo. She only leaves the hospital after Na Young's surgery finishes & she's doing well, making her late to her meeting with Seo Hoo who changed the meeting's time. As soon as she arrives, he scolds her without giving her any chance to explain why she's late!

Choi Won calls a very tired Ha Na who collapses on bed. She can't go to bed yet because she needs to remove her make-up and wishes someone will do it for her. Suddenly Choi Won appears, he meticulously wipes off her make-up and put on cleansing cream as instructed by Ha Na. He gently massages her face, removes cream the softly. It really feels good, isn't it Ha Na? Is it a dream or is it real? *my heart says it's real but who knows? :D*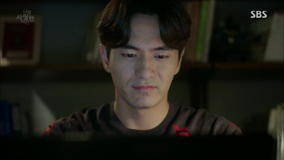 Choi Won starts writing again. Title: The Time I've Loved You!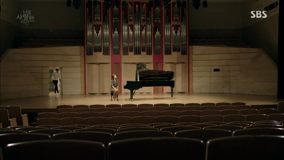 Ha Na's amazing negotiation skill secures the venue for Seo Hoo's charity concert. She then breaks the good news to Seo Hoo at the performance hall. She picked this place because she thought about starting over & loving him again here. After the first concert was cancelled, seeing the image of his back & looking at this empty hall, she promised she wouldn't lose him again because she realized she hasn't forgotten about him. She thought he's hurting. She wanted to be with him again.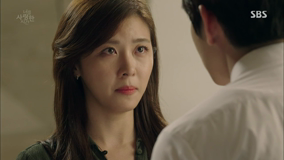 He excitedly holds her hand, thinking it's her answer to his marriage proposal.
Oh Ha Na: "I'm sorry Seo Hoo, I don't think I can no longer do this."
They will continue to fight & hate each other. The cycle will repeat and sooner or later they'll get tired. Hence… it's better to end it now before they really hate each other so they will always remember their love as the beautiful thing which made their hearts fluttered. Let's break up, Seo Hoo!

He hugs her, begging please don't do this. Teary Oh Ha Na keeps apologizing but it's over now. It's over.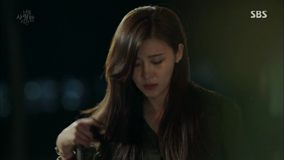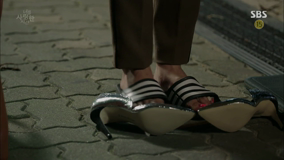 Her heel breaks on the way home, ironically symbolizes her broken-heart. All the passion she longed for, the fever-like love has ended now. She leaves her broken shoes & walks home wearing sandal. Yes, just leave behind those brokenness, Ha Na ya.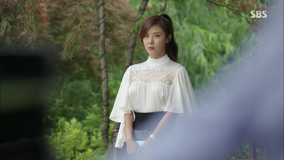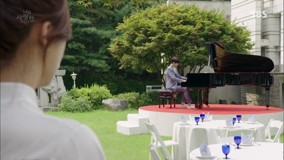 As Ha Na is preparing for the outdoor concert, Seo Hoo abruptly arrives to perform a special performance for her. Everyone's surprised with his sudden appearance yet pleased to watch his piano performance.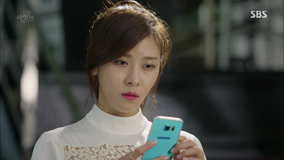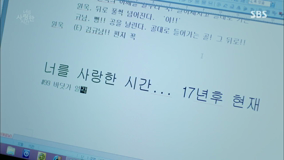 Just then, she receives a text from Choi Won "the script that stopped with I will never love you… I have started writing the next chapter (the ending). He actually sends the whole scene!
Choi Won wrote the next chapter of his script: The Time I've Loved You… 17 years later, the present. Scene 99
Scene 99 includes 1+1 special moments from episode 1 – 13 😀 When she was crying on the beach because of Ki Sung Jae, he ran to find her. Hence, he promises to find wherever she is when she's crying. He was always by her side even when she doesn't remember anything. And the next part of his script… are you curious about it, Ha Na ya?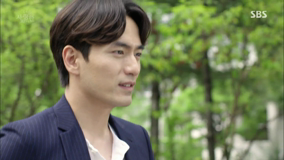 Suddenly Choi Won calls. He makes a bet & challenges her to come to him now (disregarding their habit / their favorite places). If they run into each other…
Comment
Then it is fate! 😀
Ha Na finally made the right decision to break up with Seo Hoo. She gave him plenty of chances but he hasn't changed at all. Moreover, she finally realized it's all her lingering feelings. She no longer loves him hence this relationship will go nowhere. So to prevent another heartbreak, it's best to end it now.
Can't expect Ha Na to run straight to Choi Won's arms after she read his confession because 1) she's still dating Seo Hoo  2) she needs to ensure her feeling towards Choi Won is real. After experiencing many heartbreaks in the past, her protective instinct goes up hence it's great she took time to think about this very carefully so she won't hurt herself and Choi Won.
Although they're still staying in friendship zone but thankfully there're many sweet 1+1 moments this episode. Ha Na's hand-made passport holder (it's cute she wrote one on the cover. One = Ha Na = 1+1 couple :D) which put a huge smile on Choi Won's face. They've spent many birthdays together so it's cute to see Ha Na sincerely prepared special party albeit it's very simple. The make-up removal scene, is it just a dream or is it real? For Ha Na's sake, I hope it's real because who doesn't want to have a handsome guy like Choi Won removing her make-up? 😀 And the notebook scene… Awww Choi Won keeps the notes she gave him, this man is surely a keeper! 😀 Last but not least, the next chapter of his script… The start of 1+1 beautiful special relationship.