The Time We Were Not In Love Episode 14 Brief Recap
Episode 14 Brief Recap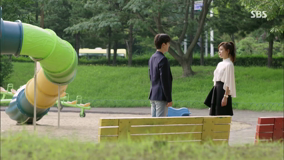 In the middle of Cha Seo Hoo's fantastic piano performance, Oh Ha Na leaves after receiving a call from Won to meet in an unfamiliar place. After finishing his performance and finding out Ha Na has left, Seo Hoo chases her until he painfully let her go. Ha Na ends up in the park where Won has been waiting for her (it's fate :D) She asks Won to give her time because she just broke up with Seo Hoo.
Cha Seo Hoo realizes this time around is different, he can't easily approach Ha Na like he did in the past. Hence his manager advises him to follow CEO Min.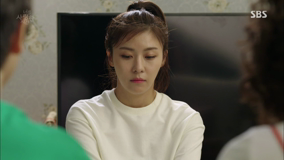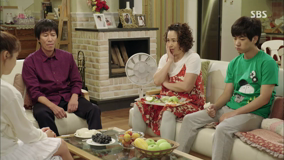 In front of her family, Ha Na confesses she's no longer dating Seo Hoo because her standard has changed. She must really trust him. Moreover, it's crucial for him to get along with her family. Dad advises that there're lots of things she need to consider in dating, ie. is it a pure love or her love has already diminished. As time goes by & she has plenty dating experiences, she'd be more mature & can make the wisest decision like what she's just done. Mom is worried her daughter will plunge into depression again so she advises Ha Na to keep her head up.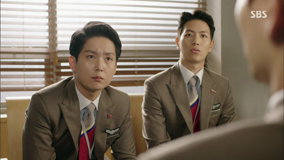 Choi Won's co-worker has arranged for 3-3 blind date but he politely declines, suspiciously smiling that he's already dating someone now. Of course the guys aren't leaving him alone, they want to know who's the lucky woman but he refuses to give any hint. He invites So Eun to have meal together (to thank her of her birthday gift) in front of them, but they know it's not her.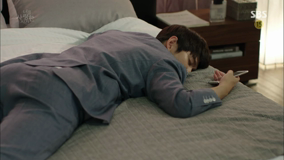 While Seo Hoo is lying in bed like a zombie, Ha Na is trying to get over her break up by cleaning up her room. It's a better stress reliever than lying in bed, right? She then take a walk in the park where she's watching couples enjoying their date. These couples are drowning in love. As a single person, she can clearly see what love really means.

Although she also needs to be comforted after experiencing her second break-up, Ha Na spoils her girl friends with nice presents. Of course it's still a painful break-up but at least she knows how to get over it. Instead of locking herself at home like she did in the past, she's going out. It's great, isn't it? Jung Mi whines that she's been fighting with Chang Soo a lot maybe because they're so used to each other so they don't experience any new anticipation or nervousness. Moreover, because she knows him well, sometimes she regrets being mad at him. Ha Na realizes romance for longtime best friends is very risky. But it's also hard to fall in love way too fast.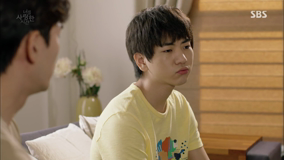 Informant Dae Bok spills the bean about his sister's break-up. She's now a more mature woman who begins to see love from another perspective. Choi Won requests him to stay away from his sister's personal life but he's still confused over Ha Na's statement. Does it mean that love changes? When asked about his part time job, Dae Bok's expression changes. In the past he thought everything will be easy, he can take over his father's store but after working part-time, he doesn't know his life direction. He's afraid he can't protect his love without proving his capability. Choi Won jogs his memory about the time he ran away from home because his parents didn't allow him to draw. He has the talent hence Choi Won challenges him to start drawing again.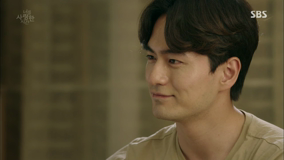 Ha Na admits she wanted to find Won after she read his confession script but she pondered about her feeling towards him. What is this feeling? There're moments which made her heart fluttered when she was with him & it made her happy hence she thought he's a special person. However, she suppressed her feeling because they're just friends. There're times when she got confused because of the blurred lines between friends & lovers. Choi Won advises her to ask her heart instead of her mind. As he leaves her house, he cheers himself up try harder, Choi Won!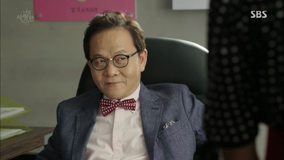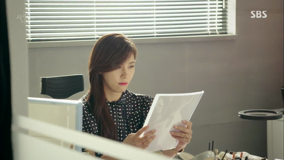 Director Byeon offers Ha Na to be the marketing director in the newly launched branch in Paris. One year contract, great pay & good stepping stone to expand her career in the global marketing sector. As she walks home, pondering about this good offer, she remembers the days when she talked about their dreams in the past.
Flashback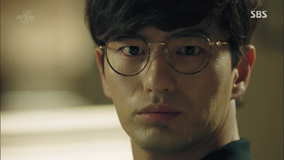 1+1 couple were watching a romance movie but Choi Won's focus was on the lips. She brought up about his dream on becoming a movie director, he starred at her beautiful face lol. Ha Na preached about the power of marketing & management, she wanted to help her friend that she liked to be successful. It was her dream to be a global marketer.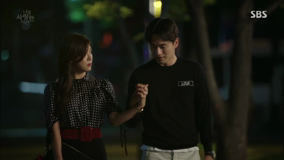 Back in the present time. She's totally engrossed recollecting her past that she doesn't realize Choi Won is walking beside her. He knows she's thinking about something, Ha Na can't hide anything from him. At the moment their relationship is blurred hence Choi Won is making his smooth move. 😀 If they're holding hands and she put her hand around his arm, it means they're boyfriend & girlfriend. If they're just walking quietly without any physical touch, then they're just friends. It's awkward for Ha Na because she's not used to it yet so they decide to get some ice cream to melt the awkwardness. He still remembers Ha Na's dream to be global marketer hence he advises her to accept the offer because it's a good opportunity. He'll be sad when she's not around though.

Mi Hyang regrets she didn't meet Jong Hoon five years ago because she was prettier and had more energy back then. He praises that she's still pretty now. Anyway, she's frustrated with his conservative way of thinking. He even refuses to drink soju and keeps asking her to go home. But after he sees her drinking a glass (not a shot glass but a glass) of soju, he courageously fills up his glass with soju and drink it in one go. Suddenly, he invites her to stay together tonight! Wow… He gets up, holds her hand to go home together. But only after walking few steps, he collapses on the ground! 😀

The job offer is a very good opportunity for Ha Na but she's still hesitating because it feels like she'll miss something if she goes. Mom is sad thinking her daughter will leave her for one year.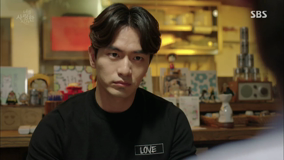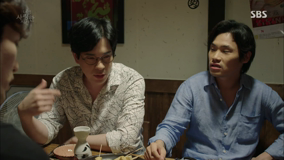 The guys think that the longer the relationship, the more they have to respect each other's time & habit. It's important for long time friends who become couple to stay independent & don't stay together all the time.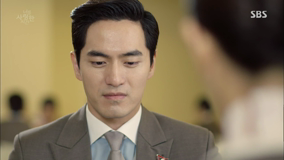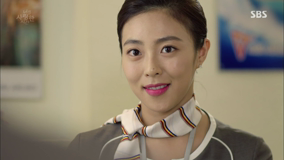 So Eun allows her grandmother to travel while she still can and it's better to let her go rather than constantly worrying about her. She's prepared her travel insurance & took her grandmother for her regular check up before her holiday. Optimistic So Eun believes life is too short to have fun with her own life hence she doesn't want to worry about things she doesn't need to worry about, including things that aren't hers.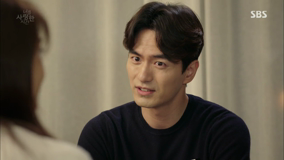 So Eun and his friends' words keep replaying on Choi Won's head. He believes Ha Na should pursue her goal & do things she wants without any regrets. As a flight attendant, he can easily visit her by playing around with his schedule. 🙂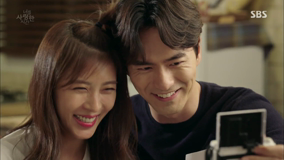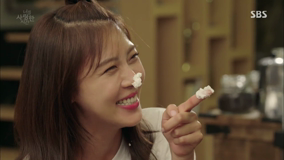 He then take lots of cute pictures awww… Choi Won states he will always say yes to anything she wants to do. Awww… Ha Na decides to follow Choi Won's advice and her heart & take the job offer. But she doesn't realize the person behind this fantastic job offer. It's Cha Seo Hoo aka Top Classic who made a deal with CEO Min in exchange of his renewal contract.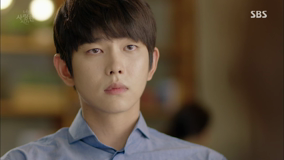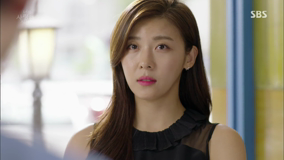 Ha Na is shocked! Especially after she hears his reason. He obviously wants to remind her of their sweet memory in Paris by working together again in the same city, hoping he can win her heart back. Both CEO Min & Seo Hoo chose her purely because of her talent & capabilities but Ha Na knows everyone else will think she got the job because of her connection. Cha Seo Hoo joint concert with Park Jong Hoon will be Ha Na's last project with him.
She's frustrated maybe because of these two reasons 1) she just gave up a really amazing opportunity or 2) she confirmed the main cause of their breakup.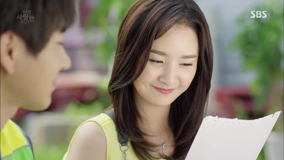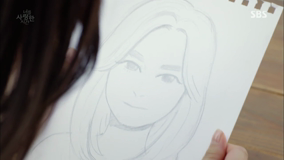 Dae Bok has started drawing again. He's disheartened he's not as talented as his sister but Eun Jung cheers him up that he's a great person. Awww… Talented Dae Bok then draws her beautiful face.
When he put her sister's laundry in her room, he spots Choi Won's script written back in 1999. Without asking her sister's permission, he reads it 😀

Choi Won prepares a nice surprise for Ha Na to send her off to Paris because he has a schedule on the day she leaves. He tells her to turn her room's light off and open the window. It's an upgraded version of laser show that Ha Na used to do to cheer him up. A slideshow of their precious friendship. He requests her to remember every single moment. A very touched Ha Na tearfully replies thank you. But of course she denies she's crying.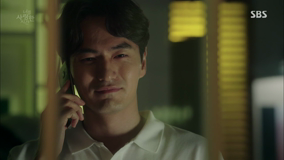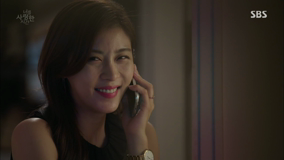 Ha Na: a way for not regretting giving up a great opportunity is very close. Wouldn't it because of the comfort from the little but important things I haven't realized? Moreover, it also might be due to waiting and enduring until the next opportunity comes.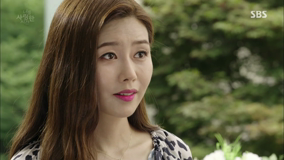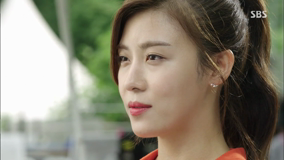 Today is the day of Cha Seo Hoo and Park Jong Hoon's charity concert. Ha Na reveals to CEO Min she's not taking Paris job and requests her to continue working hard for Seo Hoo. Well it's her job so she will. She's relieved Ha Na won't have anything to do with Seo Hoo again. Unfortunately Ha Na hasn't told Choi Won who made sudden arrangement to work at service training in Paris. He wants to shorten the time they're away from each other so he is willing to move for her sake. Awww. He then wishes her well on her date with Park Jung Hoon today.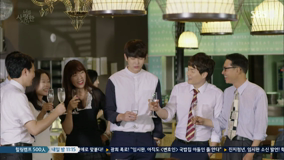 The charity concert is a huge success. While Jung Hoon is happy with his performance & his date with Mi Hyang, Seo Hoo is upset Ha Na was nowhere to be seen. He's already prepared a ticket so they can leave together to Prague. Sorry boy, she refuses his generous offer because of his tacky method of offering her job to win her heart back.

If only he didn't do it, she might give it another thought. Seo Hoo who realizes Ha Na couldn't smile whenever she was with him, doesn't want to give her another troubles again. He really loved her. Ha Na admits she also loved him. Then he walks away… :'( Goodbye Ha Na ya…
Ha Na receives Choi Won's new script which challenges her to write her own scenario while she's away from him. She rushes to see Won who's supposed to be back from his flight but is not contactable. After finding out she's not going to Paris, Mi Hyang spills the bean. He's actually flying to Paris today so he'll arrive there before Ha Na arrives.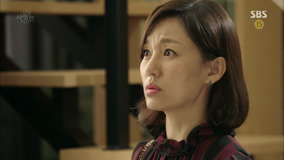 She drives to the airport, begging him to pick up his phone.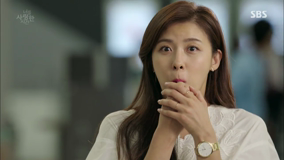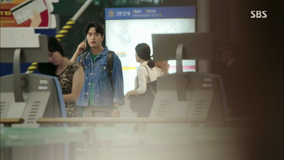 Choi Won runs into Cha Seo Hoo and his manager at the airport. Fortunately he checks his phone and after he sees 12 missed calls from Ha Na, he calls her. Ha Na has just arrived at the airport, challenges him to find her. To help him, she blows the whistle he gave her.
He finally spots her & runs to see her. Surprised to hear Ha Na won't go to Paris. She tells him he shouldn't go to Paris too.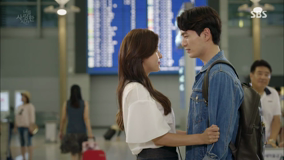 Ha Na then reveals the scenario she thought on her mind. She walks closer, gives him a surprise kiss on the lips.
Ha Na: the first line will be… I like you. And the second line will be… 
Choi Won kisses her back! ❤❤❤
Very Brief Comment
Both of you did well, Choi Won & Oh Ha Na. 1+1 couple is finally writing their beautiful love story. 😀 I wish it happened sooner because we only have 2 more episodes to watch their love journey together.