The Time We Were Not In Love Episode 15 Brief Recap
Moving from platonic friendship to romantic relationship isn't easy. 1+1 couple have to go through more obstacles which will either make or break them. But with 17 years friendship behind them, people around them supporting them and the realization about what love really means, 1+1 couple will definitely make it. Fingers crossed they will because it's the final week 😀
Episode 15 Brief Recap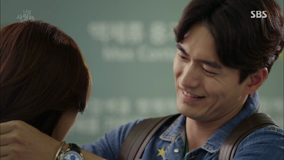 What is this stupidity now? 1+1 OTP can't get a break. After confirming their feelings, Choi Won is still leaving to Paris for three months. He's pleased Ha Na always keeps the necklace on her bag so he put it on her neck before they bid their temporary farewell. He believes they're always together although they're not physically together.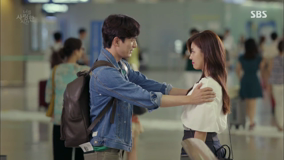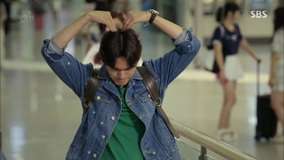 Painfully he walks away from her to board his plane, promises to call her as soon as he lands by making a big heart sign. Cute…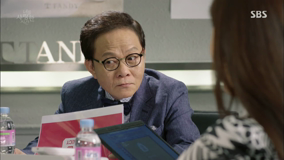 Time has passed. They've been in a long-distance relationship for two months now and things aren't easy for Oh Ha Na who arrives at work dead tired. But she quickly regains her energy and is very proud when Director Byeon asks her in confusion why Jumei insists to have her although she flatly refused to be transferred to China. Confidently she states sometimes the more we want it, the more we have to let it go because it'll come back to us if it's really ours. She promises to do Jumei project here in Korea. Min Ji is heavily pregnant. Time really flies.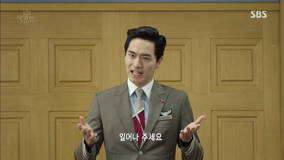 Their meeting is joined by the China team who arrives to formally make a project proposal to Oh Ha Na (Ha Ji Won's English is really good!) and her team. What about Choi Won? He's giving excellent training at the airline's Paris service center (speaking in multi-languages mixed of English, France & Korean).  He can only smile when two flight attendants kiss in front of him. He confidently believe his long-distance relationship works well and he'll be with his girlfriend until the end. The flight attendant couple shrug their shoulders because they think it won't work.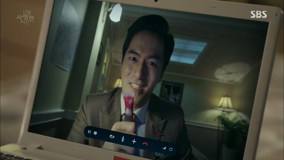 Oh Ha Na and Choi Won are committed to maintain their relationship by regularly communicating with each other. He declines dinner invitation to have a video chat with Oh Ha Na, they manage to do it despite huge time difference. Both of them had great news today (Jumei came to the office to offering proposal to Oh Ha Na although she has already declined the transfer & Choi Won received a proposal to extend his work after getting praised for delivering great service training).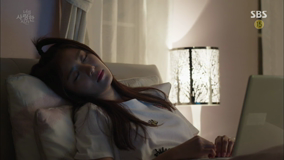 Ha Na is upset he said he'd think about it. Does it mean he'll stay back in Paris? Please don't do this to us, 1+1 couple. Ha Na wants to talk more but she's too sleepy to stay awake. Choi won sweetly smiles at his very tired girlfriend who dozes on & off before finally falls asleep. He whispers I love you.

Mi Hyang is feeling unwell today and is very sensitive of smell. While the flight attendants think it's a sign of aging, So Eun guesses senior may be pregnant. The guys' disbelief reactions are priceless.

Oh Ha Na finally finds out her brother is dating after a worried Eun Jung asks why she couldn't contact Dae Bok. Looks like he doesn't leave his house because he found his drawing passion back.

Later that night, Ha Na decorates their hideout place with nice lamps after realizing the importance & special meaning this place has for them. A place she found after Won hid in his dark bedroom crying his heart out. A place they can cry, scream, express their frustration, comfort the loneliness, the only place that Ha Na can enter. It's also the place where Won fully supported her and the place she finally realized their true feeling. The place they cry when they really miss each other, which she is now. She wants to see Won now especially because he's not contactable in the last few days.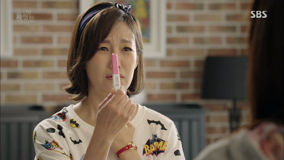 So Eun was right, Mi Hyang is pregnant. Despite the uncertainty but she's determined to prove that a woman past 40 is still a woman who can be loved & give birth. Ha Na comforts her that everything will work out well and the child will bring her good fortune.

After realizing Ha Na is here looking for Won, she shakes her head not knowing her cousin's plan. It seems like love is strange, silly and immature. Because Mi Hyang told her secret, Ha Na returns the favor by announcing she's dating Won but they're extra careful because they've been friends for so long hence if they break up, what's going to happen with their friendship? Mi Hyang advises to stop worrying and go for it. She's happily supporting these two lovebirds 🙂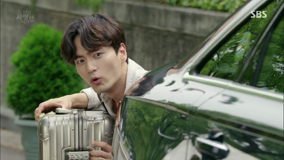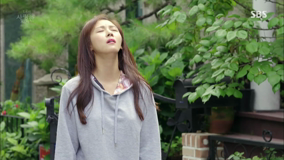 As she leaves Won's house, Ha Na hears Won's calling her name but brushes it off thinking she must be crazily miss him so she's hearing things. Won keeps calling her but she ignores it until she turns back and sees the man she's longing to see. Yes, he's back! That's why Ha Na couldn't contact him in the last few days. He stretches out his hand to get a warm hug but she kicks him out instead, upset he hid behind the car. 😀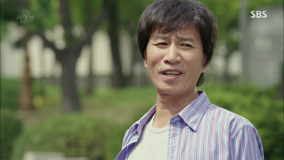 Ha Na finally welcomes him back, hugging him. They quickly pretend nothing's happened when dad arrives & teases these two secret lovers 😀 Dad invites Won to have meal with them 🙂 After Dad left, the couple who just got caught, bicker. Oh Ha Na, you took your hands off first, honey. Honey? 😀 Choi Won tells her to call him honey from now on 😀 Considerate Ha Na doesn't wake Choi Won up who sleeps for almost a day most likely because of combination of jetlag & excitement of seeing Ha Na again.

Jong Hoon carefully listens to Mi Hyang's explanations why she never thought of becoming a mother & her plan after finding out she's pregnant. She gets upset because he's not saying anything. But consistent with his typical way of thinking, he proposes by calmly stating they must look for a house and he'll go to hospital with her. Out of the blue proposal which makes Mi Hyang sooo happy. They're so cute.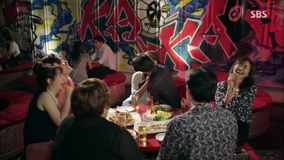 Ha Na and Choi Won finally tell their friends about the happy news, which's well received by everyone who's rooting for her all the way. Chang Soo promises to give tips if things get tough because he experienced it before while Na Young (who gave up on Won because of Ha Na) doesn't want them to break up afraid she'll lose two best friends. Don't repeat what Chang Soo and Jung Mi did. Conversation moves to 1+1 OTP's current stage. Choi Won tells them to shut up before suddenly pretends to kiss shy but very happy Oh Ha Na.
Guys flight attendants are curious about Choi Won's poker face, as if he really had a hard time in Paris. But no, he didn't. Although it was tiring but he went home to see Ha Na through video chat. Now he's back in Korea, chuckles remembers those times when he gazed lovingly at his computer screen.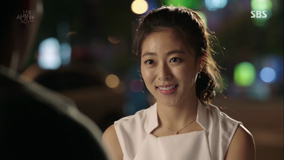 So Eun is happy his relationship with Ha Na is going well but she doesn't regret liking him. She'll keep those times as good memories and she's relieved they still can be sunbae & junior. Won expresses his gratitude because he gathered his courage after learning from optimistic So Eun who isn't afraid to express her feeling. His one-sided love ended, thanks to So Eun.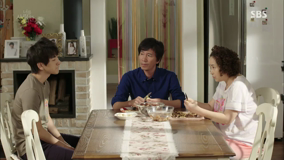 Dae Bok is finally out of his cave aka room. After neglecting everything to finish his huge project, he believes his creation will hit daebak. But his parents blankly look at their son. They don't have any expectation at all.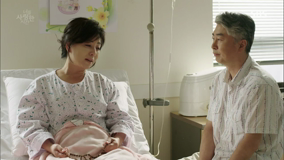 After Mi Hyang told Choi Won someone from a nursing home called about his mother when he was in Paris, Choi Won took Ha Na to visit her. He feels uneasy but Ha Na reassures him it'll be okay because she also requested them to come together. Mom introduces the man who's been looking after her and is happy to see Ha Na by her son's side. She wants Ha Na to stay by Won's side in the future too because she knows him way better than his mom who abruptly left him. Mom is also happy to finally find this ordinary but deep-hearted man in latter part of her life. She's grateful to leave this world with this man by her side.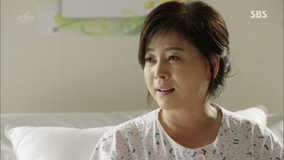 Mom couldn't bear to see her son at her last moment, she wants to see him smiling. Topic moves on the the funeral she wants, just a quiet one as if she's not here just like she wasn't there for him. Won holds her hand, promises to visit her as often as he can. Mom is very apologetic for owing her son in so many ways but she's relieved and thankful to see him again. Her partner was the one who contacted Won although she didn't want to burden her son.
Mom wanted to look for another man to love because she really missed Won's father after he passed away. Won didn't realize how important it was for her but now he understands she wanted to be loved too. Her ideal type is the total opposite of the man who's been staying by her side but as we live, we gradually realize it's no longer that important.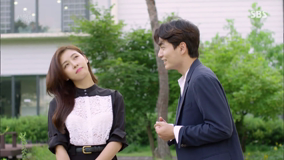 What about Oh Ha Na's ideal type? She said in the past, her ideal man is the man who first kissed her. After realizing he's the first man who kissed her (so her ideal type), what does he think about him? Is he the one or not? He wants to know but Ha Na mentions he doesn't need to know (silly boy, why can't you read her face? :D)

A mix of worried, upset & annoyed after Dae Bok ignored her for days, Eun Jung refuses to meet him but Dae Bok who saw her hiding behind the pillar surprises her with flower.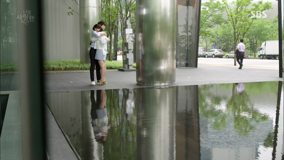 He then gives her toilet paper, telling her to unroll it to release her anger & don't get upset anymore as he says he missed her. I thought he drew something or wrote love letters but I guess my expectation was way too high 😀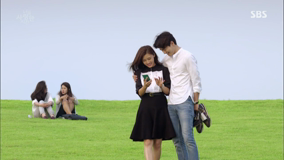 Choi Won brought Oh Ha Na to a nice park where he usually passed by whenever he felt frustrated, place he wanted to take Ha Na to have a date, taking off their shoes while walking in the grass. Ha Na takes lots of couple shoes including their feet, making them realize although they've been friends for so long but there're many things they don't know about each other. It's fascinating & fun to learn something new about each other. 🙂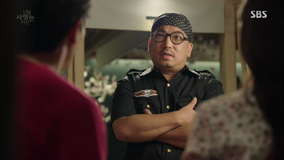 People around 1+1 couple started to notice something's changed so they proudly spread the good news. Whilst waiting for dinner, Choi Won asks why Ha Na never says she loves him. Liking is different with loving. Is it her payback because Choi Won told her he'd never love her? Ha Na changes the topic then they start bickering again. Things never go old with this couple. 😀
Won is still grumbles even when they walk home so Ha Na wants to ask her friend. Who is her friend?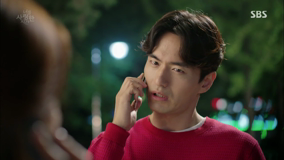 Choi Won's phone is ringing. It's Oh Ha Na. 😀 who asks her friend's opinion about her new boyfriend who keeps bickering during their date. Choi Won advises the man must've like her more because this kind of person usually more clumsy & makes more mistake.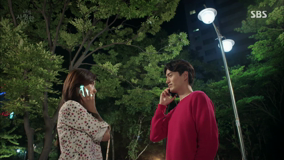 Ha Na, how can you know he likes me more than I like him? Because sometimes I miss you, friend. 
Choi Won, should we go back to being friends? (don't you dare do this to me, Choi Won)
Ha Na shakes her head. Choi Won smiles and put his arm around her. They walk arm-in-arm still talking on the phone, the cutest couple.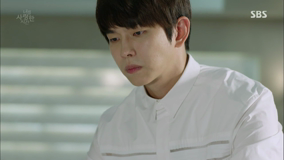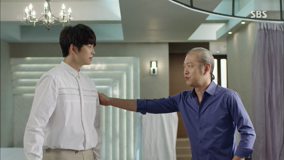 Ha Na has moved on but Seo Hoo who's back in Korea after a successful Europe trip still has lingering feeling. Jong Hoon is proud the student has passed his teacher's achievement and advises that music makes artist's love go deeper. Seo Hoo gives his concert ticket to Director Byeon, however he refuses to meet Ha Na who's currently out of the office. Wise decision, Seo Hoo.  He passes her office desk on his way out.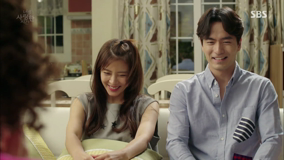 1+1 couple are finally meeting Oh's parents. Mom can't hide her joy, Dad wants Won to be comfortable and advises them to think about the future because they've played enough in the last 17 years. But they were friends, not lovers and only started to date properly. Don't rush it, dad. Mom is so cute 😀 She almost spills the juice she prepares for Won when she heard Won's plan to date her properly from now on. With a very serious face, she warns she'll keep an eye on the two of them before saying that if they cry or hurt each other… they should sort it out themselves. 😀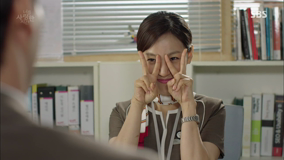 Mi Hyang tells her cousin that she's taking a break after her scheduled upcoming flight because she's having a baby. Choi Won is shocked but she's grateful to meet a man she loves and has a baby. He knew one day she'd give this kind of amazing surprise so of course he's happy for her.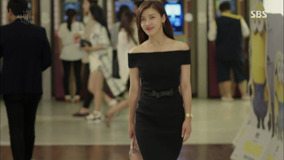 It's their official date. Choi Won can't take his eyes off his very beautiful girlfriend in the cinema. He hilariously gives their popcorn to couple sit beside them because she'll gain weight eating it. lol. Then he holds her hand as they watch the movie.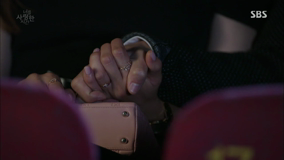 They're best friends not lovers so although Won bought two drinks, Ha Na uses her straw & drink from his cup. 😀

After the movie, they take the elevator when Ha Na notices his button is loose. Trying to fix it but she accidentally makes it worse 😀 As soon as they arrive at Won's house, she's looking for sewing kit to put the button back before she leaves. She proudly brags about her great needlework skill as proven when she made his passport case. Won can only chuckles. 😀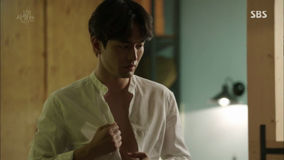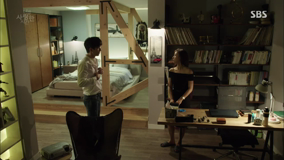 Because they're so used with each other, Won calmly unbuttons his shirt as he passes on the sewing kit to Ha Na. But this time, their reactions are different. Ha Na tries to be cool too because she saw him shirtless many times in the past. Ups… Sometimes they forget they're lovers now. Little thing like this makes their heart flutter. To avoid more awkwardness, Ha Na let him to change his clothes but he grabs her wrist, turns her around, pushes her against the wall like epic romance drama. But it's an epic fail because Ha Na bumps her head on the wall. Just as he sets the mood to kiss her, Ha Na quickly slides down.

But Won won't let this opportunity pass away. As Ha Na is standing in front of him, he kisses her. They passionately kiss.

Finally! She then throws him to bed where they continue their passionate smooches. As they fall asleep talking about buying new bed because it's too small for them, Ha Na realizes there're new memories about him coming to her mind whenever she closes her eyes.

Ha Na who wakes up first, gazes at her handsome boyfriend. Sweetly caresses him like he did in the past. Both slept like babies last night, Won suggests they shouldn't go to work today but it's inevitable they have to go.

Ha Na's team can't keep up with Team Leader Oh who's came up with a great concept for Jumei project. The concept: shoes which will strengthen the relationship between couples. Design team leader applauds her great idea. Ho Joon and Min Ji pay her a visit, they look great together, aren't they.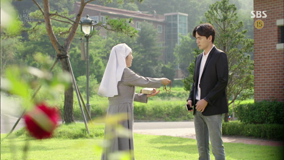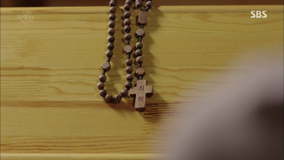 Unfortunately Choi Won receives a bad news, his mom is critical & they don't know if she will regain consciousness. After receiving a worn rosario his mom always holds on her hand, Oh Ha Na joins Choi Won praying in the nearby church.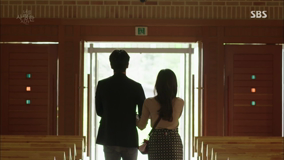 She promises to keep praying for her. As they walk out of the church, Won requests to be left alone. He goes to their hideout place, cries his heart out until the place starts to light up.

Ha Na knows he'd be there and has prepared a nice surprise for him a heartwarming text My One (aka Won). Won admits he's very worried he won't be able to see his mom again although in the past he thought he'd forget about her because they haven't seen each other for a long time. But he now realizes he must've longed for her so bad that it made him unawarely refused to remember her. He's scared he'd be alone.

Ha Na reaches out, hugs him, promises she'll stay by his side and will never leave him alone. Because that's what love to her.
Ha Na: I love you, Won.
Comment
Oh Ha Na's assuring confession at the end of this episode is daebak. She doesn't say I love you too easily because Won should've already realized her true feeling by now. But when he really needs to hear those magic words, she's more than ready to say it.
Won is the man who was in so much pain & bitterness after his mom neglected him, unable to love other people because he's too scared to lose a precious person again, but deep down in his heart he longed for his mother. It's the reason why he refused to love Ha Na although his heart said the total opposite. A brief reunion with his mom wasn't enough, I wish we would get to see Won spending more time with his mother. But many times people realize it at the last moment hence albeit it's short but it was a sweet heartwarming reunion. I love how both Mom and Won now have amazing partners by their sides. They deserve to love and be loved in return.
It's better late than never so I'm totally enjoying 1+1 couple dates and hot kisses plus the censored bed scenes 😀 Love Won's gaze when he saw Ha Na wearing hot black dress in the cinema and the sweet gaze after they spent the night together (as lovers). It's assuring they're taking it slow to know each other better as a couple so they won't go through the path that Chung Soo and Jung Mi went through. They now understand what love really means and more than ready to move on to the next phase of their relationship. I was frustrated Choi Won didn't cancel his service training job but the three months long-distance relationship didn't have any negative impact on their relationship. It actually helped them to focus on their work and strengthen their relationship. But hopefully they won't have to go through long distance relationship ever again.
While watching this episode, my reactions went from annoyed / frustrated to overjoyed 😀