The Time We Were Not In Love Episode 3 Brief Recap
The Time We Were Not In Love Episode 3 Brief Recap

Ha Na: I read in a book that a special moment starts with simple words. Not fancy words but it'd start with very simple words. The moment when it feels like someone is protecting me. Could there be a sound in love too? 

According to her bff, irregular heartbeat could mean diabetes or arrhythmia. But girls, like Ha Na, like being protected. Their heart race as if they found the perfect pair of shoes out of all the shoes in the store, hence they must buy that shoes. Choi Won raises up a very important point: does the other guy know you like him as much as you like shoes? 😀 Then he advises Ha Na to wait until he confesses he can't live without her because 1) he's younger than her and 2) her heart raced because he offered the umbrella and protected her from a passing car, she overreacted with his nice gestures.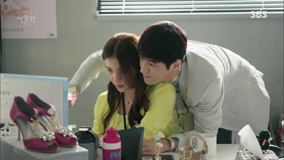 But how can't she misunderstand his attentiveness when he prepared a nice warm coffee before she arrived at work, wrote an encouraging message, sorting up files and like a boyfriend put his arm around her when she couldn't find the files. Her heart races, she can't even look at him in the eyes. She keeps reminding herself not to overreact as she hides behind the pillar.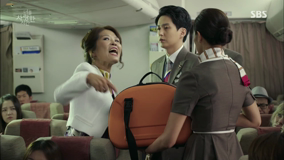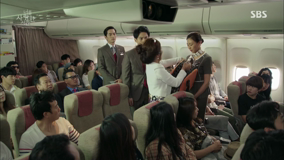 Lee So Eun is dealing with a passenger (cameo by Hwang Suk Jung) who forces her to take her furry companion Josephine out from her cage for a walk on the plane. Because the other passengers also complain about the dog's whining, So Eun tries to rectify the situation by letting Josephine out. But it's soon stopped by the other flight attendant who repeats what they told the passenger before she boarded the plane that all pets must be kept in their cage, it's the regulation. But this VIP passenger (if she's a VIP passenger, why is she sitting in the economy class?) doesn't want to hear any explanation. She screams out calling the captain because she wants to go back now!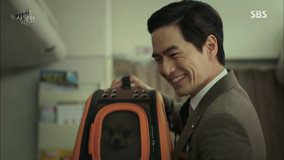 To calm her and Josephine down, Choi Won decides to take Josephine for a walk by carrying her cage on the plane. It makes both of them happy and the other passengers enjoy the rest of their flight without any other disturbance.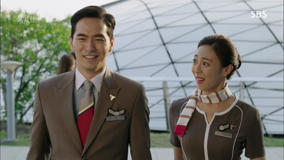 Shortly after they landed, So Eun is reprimanded by the other flight attendant that she'll be fired if she ignores the regulations again. Choi Won who overheard cheers her up, regulations are regulations so don't worry about it too much. As the only child, So Eun learnt from her mother that scolding is an expression of love and as a rookie flight attendant, she still needs to learn a lot. So it's okay. Choi Won complements her positivity which put a huge smile on her face.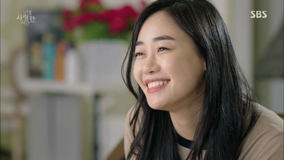 Ha Na is still looking to find Yeon Jung but before then, look who is here. Bouncy ball Kang Na Young, her high school friend who always brings many unexpected surprises. She's just turned a new leaf, got a divorce simply because she couldn't find out the reason she got married. Now, she wants to become guys' life planner aka life insurance agent for rich man to find out if they're a good catch or not. Miss Upright Ha Na advises her to use her brain on her self-development to find the right man faster but she replies back it's the reason Ha Na hasn't found her right man yet while the others are married / got married more than once. Flashback to their high school days.

After their fun blind date, Ha Na and Choi Won went home but surprise surprise… Na Young was waiting behind the tree near their houses. Straight away asking why Ha Na lied although she believed in her. To clear things up, she proposed a three-way meeting with Choi Won at the church!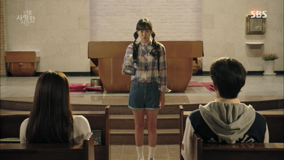 She's super serious making the whole situation funnier. Holding a tape recorder on her hand, she threatened them to tell the truth because they're in front of God now. Choi Won couldn't confirm if he received her gift so Na Young concluded it's because he's dating Ha Na. And Ha Na couldn't reject her request to pass on the gift because they're friends. Hence, Ha Na lied to her that Choi Won received her gift. Ha Na tried to explain that they're not dating but it's not easy to convince the already upset Na Young. Hence Choi Won told both of them that he liked someone else! Problem's solved! Not for the girls who tried to figure out who's this lucky girl. His abrupt confession helped to mend the girls' friendship and avoid the complicated love triangle.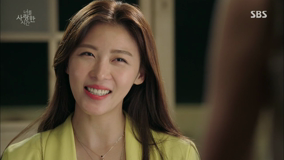 Back in the present time, Ha Na tells about her meeting with Na Young to Choi Won and asks about that other girl who stole his heart. He refuses to answer making Ha Na concludes it was an unrequited love. But popular guy Choi Won who gets calls outside work wouldn't have unrequited love. When Ha Na finds out So Eun is the one who calls, she tells Choi Won to join them for dinner. The two bffs scold and fight with each other in front of So Eun who drinks too much tonight. After spending time with Ha Na, So Eun think she's a workaholic who prefer to work and be friends than to date. Guys will find her difficult to deal with. Annoyed Ha Na replies back it's better than being too easy on men.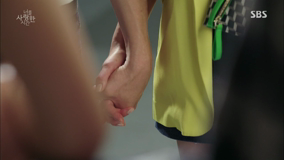 Thankfully they meet with cutie Sung Jae who miraculously appears in front of them outside the restaurant. Pretending to be Ha Na's attentive loving boyfriend, he holds her hand & it felt like he's been waiting for her outside. So Eun think Ha Na was pretending when asked if she doesn't have a boyfriend. Sung Jae confesses he's the one who's chasing her as he thanks them for creating this opportunity for him to take her. Now it's Choi Won who gets annoyed. 😀 Sung Jae could feel he caused jealousy as he asks if Ha Na likes Choi Won but she insists they're just friends. He promises to come whenever Ha Na calls him (aha so she called him) though he refuses Ha Na's kind offer to pay for his taxi back home.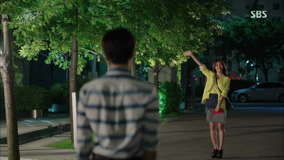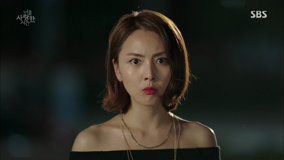 As they bid goodbye, Ha Na's work colleague who told her that the design's team leader chased Yeon Jung to Tokyo & managed to meet her, saw them. She's already suspicious when she saw Ha Na with Sung Jae at work.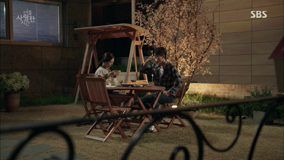 Both So Eun and Ha Na feels bad for what they said in the restaurant earlier so So Eun invites Choi Won to have supper at her house while Ha Na calls to find out if he took her home. But she's upset finding out Choi Won is at So Eun's house. Didn't he tell her to be careful and not over-reacted? She's still waiting for Choi Won to call her when he's home but when he saw her bedroom's light is off, he think she's already sleeping so it's best not to call her.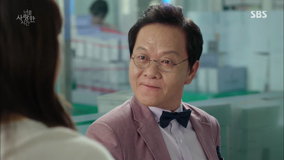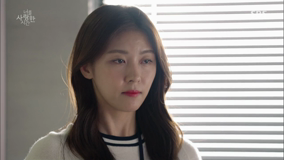 The next morning, Ha Na's boss advises to take advantage of Yeon Jung's current situation but upright Ha Na doesn't want to use other people's misery for profit. She'll meet with Yeon Jung tomorrow to follow up with their contract, that's it.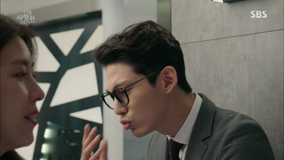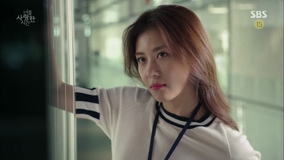 But Yeon Jung isn't her only problem in the office. The rumor that she has something going on with her intern is already spreading like a fire. Even her ex mocks her. She advises him to stop worrying about other people. But she's burning with madness when she overhears the girls gossiping about her rumor in the bathroom. Instead of avoiding this rumor, she confidently approaches Sung Jae asking him to accompany her to see Yeon Jung, to reserve a hotel and they'll go there using her car!

So Eun has been living with her grandma and helping in her restaurant after her parents passed away so she's a good cook as well. After impressing Choi Won with her cooking, she cooked Mir's favorite dishes after finding out from her friend who works as a TV producer. She also found out his schedules so Mi Hyang knows the right time to deliver this lunchbox to him. Mi Hyang is soo happy she asks So Eun to be her sister. When asked about Choi Won's friendship with Ha Na, she advises they've been friends & close for a long time, so don't get too envious.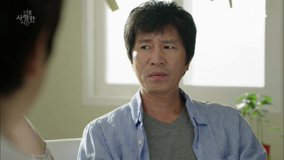 After seeing So Eun for the first time at Choi Won's house, … shares to his parents that she's the best woman Choi Won ever chased and if he doesn't like her then he's not a man. He believes because she's pretty then she has a great personality. Ha Na will lose all the nice guys if she doesn't do anything. Choi Won assures Mi Hyang he'll take care his own lovelife himself but she advises him not to give her any hope if he doesn't plan to date her. When So Eun sends him a text message asking for dinner date in exchange of Mir's lunchbox, he ignores her.

Meanwhile, Ha Na is working overtime preparing for her meeting with Yeon Jung tomorrow. Sung Jae invites her to go to the beach in the morning (overnight stay) if Yeon Jung's contract goes well. Not wasting any time, she's looking on nice sexy underwear but Choi Won who spotted her eventually teases her after finding out their plan for an overnight stay.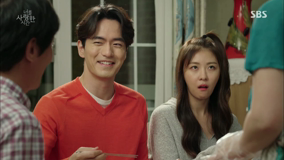 Ha Na's mom is throwing lobster feast at home for her family especially for Choi Won because she wants him to date her daughter. Clearly she can't tell him the truth so she lies that she wants to set him up with her friend's daughter. When her son tries to spill the beans, she reminds them many things they did to Choi Won because they always thought of him like their own family. He also think of them as if they're his parents. They're even closer than real family.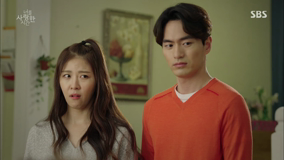 Ha Na knows her parents won't ever give up, they've been trying to set her up with him since 17 years ago. That's because I'm so awesome, Choi Won proudly boasts.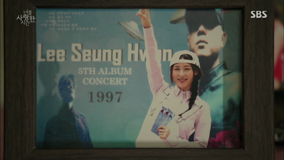 He looks at the picture when she attended Lee Seung Hwan's concert, the same picture he drew and keeps in his secret box.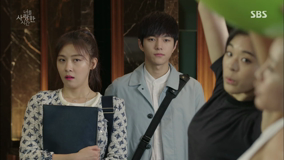 Ha Na and Se Jung arrive at Yeon Jung's (cameo by Shin Eun Kyung) mansion where she's discussing about her schedules. Because she's just had a divorce, she wants to take it easy so Ha Na and Se Jung are welcome to leave because she'll only do the contract in the winter. When reminded that it's a special summer item, she's happy to do it next summer. But the trend will change next year so Ha Na threatens the company will do anything to ensure she'll take full responsibilities for breaching the contract. Yeon Jung isn't scared, she's willing to pay the penalty whilst pretending the contract never exists. Knowing her Plan A fails, Ha Na moves on to her Plan B. Thanks to Se Jung, they're well prepared. Yeon Jung doesn't want to do home shopping show? It's ok. Ha Na asks her to wear a nice ballgown black dress she prepared with her summer special shoes to the award ceremony next week. If not, they can settle this matter on legal matter.
Yeon Jung grabs the dress but she still refuses to wear the shoes until she takes a closer look and think well it's not that bad. So she agrees with Ha Na's proposal, it's a deal!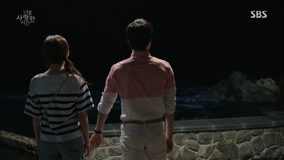 Ha Na got the idea after she read the articles Sung Jae collected, one of them is about the article she'll attend award ceremony. She remembered Yeon Jung's wish to wear this dress on the red carpet. Thanks to Ha Na's brilliant idea and Sung Jae's connection because he used to work part time at a clothing store, they're able to bring this dress to her at the right time. To celebrate their success, they go on a date until late at night when he asks if they'll still go to see the beach in the morning. Ha Na assures herself it's okay to drink champagne because they had a successful deal and because they're co-workers. But Choi Won's advice keeps lingering on her mind… Think twice to see if you're sure of your actions. So she asks herself… Oh Ha Na, are you sure? She smiles.
Choi Won impresses So Eun by cooking a delicious pasta which reminds her about the touching taste of the first spaghetti she ate when she got accepted to college. Mi Hyang who thought she's used to these kind of food is impressed because she's so humble & down to earth. Ha Na enters Sung Jae's room (she could enter the room because a room service guy left the room and allowed her in). Before she can see Sung Jae, she overhears his phone conversation… She initially only hears him saying trying which put a smile on her face thinking he also likes spending time together with her. But she's shocked hearing the rest. Sung Jae has been using her to secure a permanent job!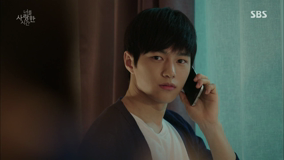 She asks how can he prove he's close to her? Does it look like she's the kind of person who would care for him when he is close to her? He manipulates her heart for his own hidden agenda, such a low and desperate way to accomplish his goal! But he hurts her heart more by reminding how painful it was to lose everything to a junior and hit the rock bottom. How desperate she was to grab him and how happy she was when he appeared! That's it, Sung Jae. You've lost your only chance. Ha Na won't go to the beach with you tomorrow morning.
Ha Na: Rather than knowing everything that made my heart races was fake, it's more heart breaking knowing the fact I was discovered to have been swept away in those happy thoughts.  T_T Ha Na breaks down in tears and my heart breaks for her. She desperately calls Choi Won who's having a nice time with his cousin and So Eun, Mi Hyang once again reminds So Eun they're just close friends. In tears Ha Na tells him that those moments which made her heart fluttered didn't mean much, she's old enough to realize this truth.
It seemed like she's so desperate to be protected and loved which turned her into a dumb woman. The shiny new item on her hand, did she really like it? She's lost her confidence now, should she just work & work and not to date at all until she dies? Suddenly the rain pours down.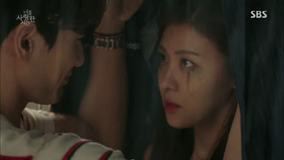 She's surprised someone is covering her with his jacket. She looks up and sees Choi Won who nags she'll get sick being rained on like this. So let's go Ha Na ya…
Comment
Super adore Choi Won and Ha Na's friendship. Love how comfortable they are with each other and how they're not afraid of speaking up the truth. Choi Won's warning to Ha Na at the beginning of this episode is spot on. Unrequited love is one of the most painful thing anyone ever experienced, Choi Won experiences it himself as he loves Ha Na since 17 years ago without her realizing that. Perhaps he doesn't want to ruin their precious friendship hence he's adamant he will not love her but he can't lie to himself.
Meanwhile, as a female myself I totally understand Ha Na's perspectives. She's desperate for a man who'll love her unconditionally, protect her and come to her whenever she needs him. Sung Jae was the answer to her prayer. Like a shiny brand new shoes which perfectly fit to her feet, he became her best companion. But this time her intuition is wrong. He's not the perfect shoes for her. It's good Ha Na found out the truth before it's too late. Although it's very painful and sunk her to her lowest confidence level but don't worry Ha Na ya, your bff will be there as he's always been to pick you up again.