The Time We Were Not In Love Episode 6 Brief Recap
This drama is back on the right track. Our OTP receive wake up calls making them reflecting on their 17 years platonic friendship and their long-held secrets about their feelings. Seo Hoo is back to mess up with Ha Na's emotions but is she the same Ha Na who he loved three years ago?
Episode 6 Brief Recap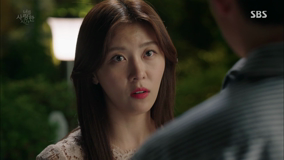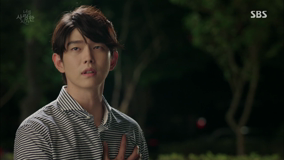 Ha Na lies that she didn't wait for Seo Hoo. Who is he anyway to think only because of his text message I'll pick you up then Ha Na would wait for him? Please don't come to see her again. He grabs her wrist asking if she waited too long. He hasn't changed at all. Choi Won escorts her home as Seo Hoo realizes she's tougher now. She is! She throws away the pink bunny.

Flashback. After her breakup, Ha Na stayed in bed for three straight days. Her worried mom called Choi Won who hung a punching bag and challenged her for three rounds of punching game. He did it so Ha Na could poured out her anger by punching it. By giving her a week to practice plus threatening the loser would have to buy three years worth of chicken feet, Ha Na finally woke up.

Back in the present time. Choi Won wins the punching game, as a punishment Ha Na must buy him anything he wants. He takes advantage of it by buying expensive ice cream. Yeaah.

His punching skill is so much powerful now. Is something going on, Choi Won? He still can't forget Seo Hoo's warning to stir up her emotions but of course he can't tell the truth so he explains he can now control his strength with his calm mind. Ha Na is wondering why she couldn't get the perfect score, he teases it's due to her old age. They need to work on their stamina so they're working on the muscles on their lower body because it's said it'll improve their immune system. Because Ha Na is really tired tonight, they'll start exercising tomorrow morning. 6AM start. Whoever late will have to buy chicken feet. CALL!

Ha Na: As I look at the items I threw away, not because I don't know the reason but in case I  might need it again because I cannot be sure what will happen in the future.

The next morning, Choi Won smiles when he saw the garbage truck passed by. Goodbye pink bunny! Their morning jogging isn't going too well for Ha Na so Won helps pushing her up the stairs until they reach the top to rest & enjoy the fresh air. She's really pushing herself. Today is very important day because she's starting a brand new project.
After his morning date, Won is in a very good mood. So Eun realizes it straight away when he arrives at work. His customer service is impeccable today.
After one year research, Ha Na is briefing her team about the new project. They're amazed she had time to do all these research despite her packed schedule. It's a very important project so be prepared to work overtime and give their best!

After Ha Na saw a man surprised his girlfriend with a kiss on her cheek, she remembered when Seo Hoo surprised her in the plane's lavatory. It was a long flight, a hug was a welcome surprise!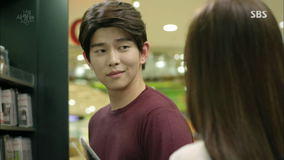 So Eun coincidentally meets with Seo Hoo again when she's looking at his recital album in the bookstore. She first saw him when he was in Choi Won's office room, didn't realize he's a famous pianist. They start talking about how they know Choi Won until she discloses her relationship with him can only be junior-senior r/s because he likes his friend more than his girlfriend. She's surprised he also knows it's Oh Ha Na. Hence, he asks for her favor.
Ha Na is already working overtime tonight so she won't be able to do their morning exercise. Won's reply? Thank you for the chicken feet, Ha Na! 😀

His cousin also noticed Choi Won is happier nowadays. What's going on? Please tell her the good news other than Ha Na. A moment of silence making her realize it's about Ha Na. So spill the beans, Won yaa. He happily shares about her maturity in resolving her latest crisis. Mi Hyang advises him to keep being her friend and marry her when they get older. This handsome guy who kept avoiding this topic, surprises Mi Hyang by asking should I?

It's still very early morning yet Ha Na is ready to go to work for a very important presentation. Mom hurriedly packs fruits while Dad advises his hard working daughter that she'll look older if she loses weight at old age.
Before her presentation, she calls Choi Won for a midnight movie date tonight. 3 movies in a row, call? Won apologizes for bringing her age but he knows she'll sleeping after the first movie so he proposes one movie & beer after the movie. CALL!

They watch a French movie. It's heartbreaking to see Choi Won clutching his popcorn & almost crying watching the mother & son scene. After the movie, they go for a drink toasting for Ha Na's new project and her dream to be on the cover of Time magazine. They sing along with the rest of the guest when the restaurant plays 1997 song In The Bus (Zaza).

Ha Na then asks the reason why her bff was never close with her ex-boyfriends but she wasn't / isn't close with his girlfriends either. Maybe because they feel the other person doesn't deserve their bff? Because when they're in love, they can't see clearly what the problem will arise but the third person would have clear mind so they can see it clearly. Choi Won promises with his handsome face that he will not date a girl without his bff's approval.
Meanwhile, Seo Hoo is waiting in front of Ha Na's house but unfortunately she didn't check her phone so he drives home.

Choi Won's co-workers are dying to find out about his ideal girl. But he doesn't say anything. So Eun then asks, what is Ha Na's ideal man?

Flashback. Ha Na would find her dream man from kissing. Not his height, look, etc but based on his bravery. Can this man kiss her on their first meeting? If he passes this first step and able to make her heart races then she'll date him, if not then he's not her ideal man. Choi Won warned her that man could tear her heart apart and it's painful for him to watch it from afar. However, it's Ha Na's dream… to be crazily in love.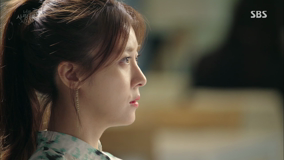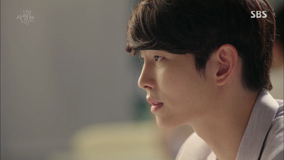 Ha Na can no longer avoid Seo Hoo after So Eun set her up to see him through a pretend blind date. He invites her to his piano recital but she knows him too well. What does he want? He always judges and plays on his own. Seo Hoo confesses he keeps thinking about her, it drove him crazy. He realizes she's the person he wants & meets the most, they shared many strong memories together he can't erase those no matter who he met.

She is giving him a silent treatment hence he begs her to say something, curse him if she wants. He's aware the reason she's pushing him away is because she's in love now. They then hear Choi Won's voice. The guy who always go wherever she goes… is here… Choi Won! After So Eun told him Ha Na is meeting Seo Hoo, he ran to see her. As Ha Na walks away from Seo Hoo, he states don't think what she knows is everything!
Choi Won is still frantically looking for Ha Na but she's not answering her phone. So he meets Seo Hoo instead, once again warning him to stay away from Ha Na.

But his reply is astonishing! If it's not because of him, does he think Ha Na and Seo Hoo's relationship could turn up badly? Choi Won stole Seo Hoo's opportunity to take care of her because he kept getting in between them. So he warns Choi Won that he doesn't have the right to stop him. But Chio Won vows to stop him, he'll never have Ha Na.
From Mi Hyang, So Eun finds out why Choi Won was mad after she told her about Seo Hoo and how much he hurt them.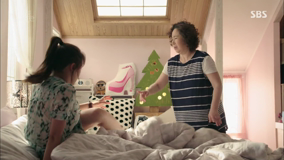 Oh Ha Na is dreaming about her wedding day. She was a very beautiful bride, standing at the altar waiting for her groom. Then she wore beautiful wedding shoes. Her mom wakes her up from her dream, she slept in!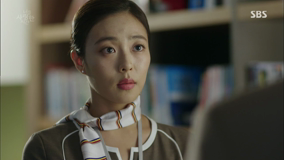 So Eun apologizes for making Choi Won mad, he also apologizes for yelling at her. She realizes she won't know everything that happens between him and Ha Na but the most important thing for her is to find a way to get closer to him. The reason why she never hides her emotions is because the other person will never know how she feels if she never expresses it. And she may lose that person forever. He ponders after hearing her answer.

After many rounds of drink trying to console broken-hearted Jung Mi, Ha Na and her friends are surprised when Chang Soo came. He kneels down, apologizes wanting to start over. He realized he cannot live without her. They broke up because of his mom but his mom already has his dad, he should be there for Jung Mi. Jung Mi cries out confessing she also can't live without him. It's never too late to start over!
Ha Na: If you find out something you didn't realize before, would it be possible to turn back the clock on love? 
She recalls what Seo Hoo said earlier that what she knows isn't everything. And what both Seo Hoo & Chang Soo said that they found out something they didn't know before, they didn't simply change their mind.

Seo Hoo isn't giving up. He successfully joins hand with Ha Na's company for a charity project and chose Ha Na to lead this project. Her boss can't say no to his request so he temporarily took her out from the important Chinese project to this 3 months project.

Kind-hearted Choi Won promises to arrange two plane tickets as a gift for Ha Na's parents wedding anniversary after Dae Bok asked him a huge favor. This young guy then asks if he can change his sister's personality and most importantly, to date her. After he scored the plane tickets, he needs new shoes for his parents. Fortunately his sister is willing to give gift certificates.

Byun Woo Shik handed over the Chinese project to the design team without Ha Na's knowledge. It's because of her rumored scandals with men starting from causing a ruckus at her ex-boyfriend wedding to her famous ex-boyfriend joins a project with her company. Everyone at work knows she always mix business with her personal life and she's left out whenever she has problem with man. She must realize this is a workplace where she can be kicked out at anytime!
Ha Na didn't forget but she didn't deal with the small crack allowing in a wind which could swallow up everything. Her responsibilities as Oh Ha Na in her 30s is not just about love and heartbreaks.

Ha Na's father is curious why Ha Na and Choi Won haven't changed, still stayed in their high school days (memories). It makes Choi Won reflecting their high school days and if it's true they still didn't change.
Flashback. Ha Na and Na Young had truth-or-dare game where she's asked what Choi Won means to her. She honestly answered he's someone who will be more important than her boyfriend, husband and family. 
Another flashback of Choi Won getting beaten up by his school friends. Unable to accept defeat and the unreasonable demand that he won't be able to like Ha Na, he fought back.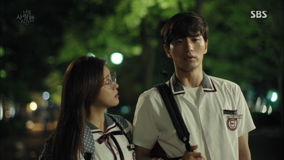 After finding out he was bullied and beaten up because of her, Ha Na questioned if he'd say he's not going to love her. Before he could answer her, she promised she will not love him. So don't worry about this anymore, Choi Won.
If only you know the secret Choi Won couldn't tell you, would you be happier Oh Ha Na? 

Choi Won: Can all the tough times she went through and all the times she was heartbroken be reversed?  If only she could find out the things she didn't know, could he protect her from all these hard times? If it's not too late, would it be okay if I start loving you?

Flashback. When he saw her reading a book in the library, he cheekily turned off the light then pretending he'd be there soon. Whilst she's staying put, he walked closer. After she put the book back, she turned back and they kissed 🙂 
Comment
This episode is mostly about two guys deeply in love with Ha Na. Choi Won -v- Seo Hoo. Friend -v- ex-boyfriend.
Choi Won was the first guy she kissed, making him her dream man! It must be suffocating for Choi Won keeping this secret to himself and witnessing Ha Na going through heartbreaks & tough times because he could only be there as her friend not as her boyfriend. But he's indirectly the cause of her heartbreaks! He was the intruder in what could be Ha Na's perfect relationship. Seo Hoo opened his eyes about this harsh truth. He didn't allow her ex-boyfriends to deeply care for her because he's always be there whenever she needs anything so she's dependent on him. He unknowingly messed up Ha Na's relationship with her boyfriends, driving them away from her. It's understandable he's protective and didn't want her to get hurt but the constant intrusion is doing her more damage than good. The main cause of his over-protection is not because he doesn't trust Ha Na's decision but because of his jealousy.
Thankfully he's no longer beating around the bush, he's a changed man now. Hopefully he'll have the courage to move on from the bullying he suffered during his high school days and tell Ha Na the truth soon because Seo Hoo is back! He has what Choi Won refuses to give her, beautiful memories of their love and his persistence to be her boyfriend. Ha Na's life revolves around men and heartbreaks, she's easily swayed by their attentiveness but this episode she finally realized her life is much larger than those. Her work is as equally important as her relationship with men and like her relationship, it can easily get taken away from her. She's 34 years old and she must start acting her age. Prioritize the most important things, think clearly and don't let men mess up her precious life. Because the man of her dream is already right in front of her eyes!