The Time We Were Not In Love Episode 7 Brief Recap
Episode 7 Brief Recap
Oh Ha Na is missing-in-action, probably because the project she's been working on so hard was abruptly taken away from her and she's forced to handle a new project involving her ex-boyfriend.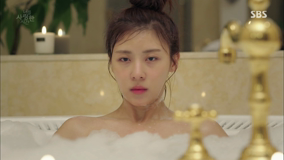 While Choi Won and her family are panicking, she checks-in to a hotel but she keeps thinking about Seo Hoo until she vows there won't be a man in her life for now. The only one she can trust at the moment is her mom whom she called earlier. Her cool mom lied to the family, explaining Ha Na is staying at her friend's place but she sneaked in to join Ha Na at her luxurious hotel room. Dae Bok found his sister's new project proposal in her room and gave it to Choi Won.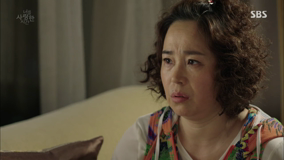 Mom defends her daughter's unfair treatment at work, she even curses and advises her daughter shouldn't be embarrassed over people who do dirty things behind her back because they're the ones who should be embarrassed. Ha Na points out that as a professional career woman, she endured the dirty things in life to raise her self-worth. She's come all the long way. She did her best to prepare that important project to the point she's neglecting her life, but they stole her hard work away from her. What's more insulting was they accused she's crazy over man. She turned into an idiot because of a man. There's nobody on her side. :'( But you have your mom, Ha Na yaaa.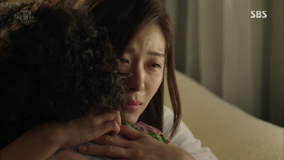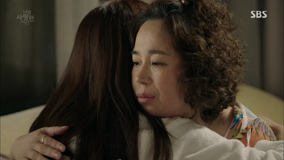 Ha Na hugs her mom, thanking her for being by her side. Mom sweetly reminds her that she also has Choi Won right by her side. He was frantically looking for her earlier. This man is 1000x better than all the jerks she dated, he's a diamond hidden right under her nose but why she's looking somewhere else? She tells mom to give up on Won. Why?
Flashback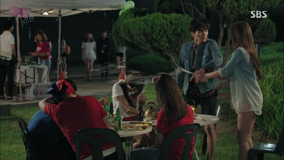 The reason why she never sees her bff as a man… That day she joined Choi Won and his super jealous jerk friend in the romance lounge at 2002 World Cup festival. That rude friend wanted to find out if the rumor about her and Choi Won was true and she got the answer. Ha Na who's worried over that rumor asked Won to take responsibility so he promised to be responsible for her for the rest of her life… as a friend!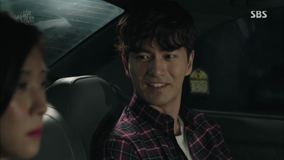 When asked if he didn't see her as a woman, he didn't answer her question but instead he repeated he'll be responsible for her forever. But it's her husband who'll take this huge responsibility hence Won smiled thanking her for freeing him from his burden.
Back in the present time.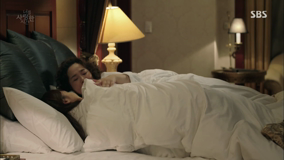 Mom understands her daughter's dilemma now, she promises to stop pairing her daughter with Won. And if she gets fired from her job, she'll cuddle her daughter forever. Awww…
A visibly worried Choi Won takes a day off from work to find Ha Na who's still missing from work. He overhears design team leader talks about Ha Na's distraction over men and she should just resign over this embarrassment.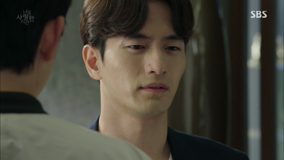 He meets with Seo Hoo in the lift, he smiles finding out Seo Hoo is also looking for Ha Na. He pretends he knows where she is but he won't tell however sharp Seo Hoo knows him too well. While Choi Won finally receives a phone call from Ha Na, Seo Hoo forces her boss to send her to have a meeting with him at the concert hall today.

Flashback to their wedding day when he saw Choi Won drove devastated Ha Na home. Consoling her and put a smile back on her face. He realized that day that he couldn't break through the glass wall they've built, something within their hearts that they themselves didn't know about.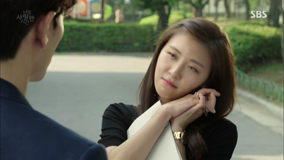 Ha Na cheerfully greets her very worried bff who scolds her right away. Ha Na purposely didn't contact him last night. Suddenly day turns into night. Our OTP is in the rooftop where Ha Na explained what happened. She couldn't call him after losing the great project she's been visioning and preparing for a year only because of men. It's embarrassing for her. She realized she's been depending on him way too much, now it's the right time to be independent. Standing up by herself and locking herself out from men.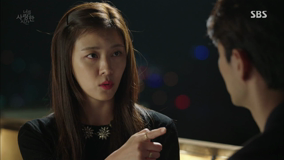 Because her work colleagues know about her history with men, she's unfairly judged. Her capabilities and achievements were ignored. She'll change her image. Choi Won, please do her a favor and don't go look for her at her office again.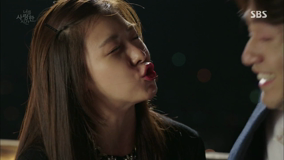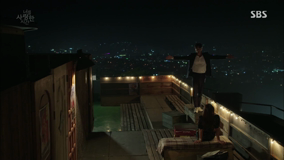 Won is still angry, trying hard to maintain a poker angry face. Ha Na who knows his weakness, uses an aegyo to break off his anger reminding him that Ha Na and him are Hana plus Won (one + one). He finally laughs, threatening he'll be very angry if she goes missing without a word again. Ha Na realizes behind her pain, there are lies hidden like a treasure giving her a chance to always start over again.
Choi Won: The 34 yo Oh Ha Na is still growing up. On top of her growth curve, she chose to push back men for now. Hence my heart's choice is also pushed back… for a while to support her choice.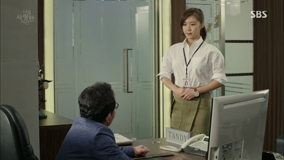 Ha Na returns to work with a brand new spirit. She accepts any punishment, doesn't even complain when her boss orders her to meet Seo Hoo for her new collaboration project.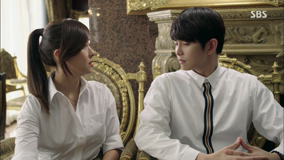 While Ha Na is focusing on her job, Seo Hoo isn't. He took her to the hotel room he's staying and his focus is clearly onto Ha Na. So she takes the lead drawing a line that their relationship now is a strictly business r/s so they must stay professional.
Flashback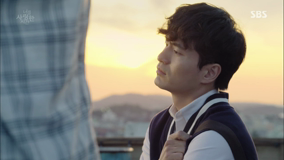 Ha Na introduced her travel club's friend to Choi Won at their favorite hideout. But he was sulky because he never asked his bff to set him up on a date, not because he has a high standard of woman. She learnt it's hard to cool off his anger because of his resentful nature.
Back in the present time. Even after three days, Choi Won is still angry to Ha Na (well Ha Na clearly doesn't know he's decided to support her). He's just teasing her now.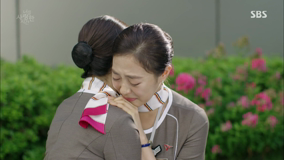 He then tells So Eun he's made up his mind, hoping he won't hurt her in the future. *Hopefully So Eun understands what he meant and stop chasing him* She put a brave face in front of her male work colleagues. But she breaks down in front of Mi Hyang.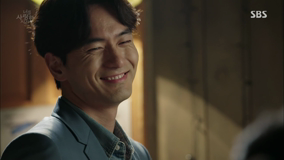 There shouldn't be a secret between best friends. So Ha Na explains about her project with Seo Hoo in details. In return, he notifies about his three days business trip to the USA starting from tomorrow. Ha Na is jealous and wants to come along but he reminds her about her recent absence without a notice, so she can't risk her job by taking an annual leave now. Instead, he asks if they can go on a date after he's back. She agrees. 🙂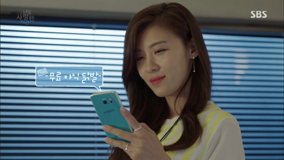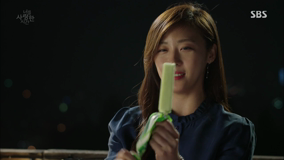 Won always always sends his bff one message every day whenever he's scheduled on a long-distance flight. He sweetly left an ice cream in their hideout and sent a message for her to look for his sweet surprise. They've been together for so long leaving a big empty spot that nobody could fill whenever their bff is away.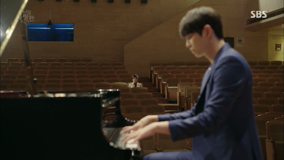 The next morning, Ha Na is shocked to find Seo Hoo's waiting for her outside her home. He drives her to the concert hall, to show off his pianist skill. The musical pieces he plays brought her back to the time when she asked him to play musical pieces she liked but he refused to play it on his concert because he only wanted to play it for her. He fulfills his promise to perform only for her.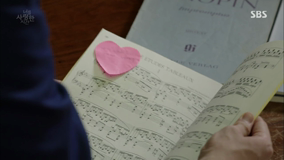 Seo Hoo plays their memorable musical pieces but Ha Na doesn't reciprocate his feeling. She left the hall, rushed out to her office to tell her boss she can't do this project. The company sponsors Seo Hoo but it doesn't mean the person in charge should accompany him whenever and wherever he wants. She pleads her boss to review the direction of this project.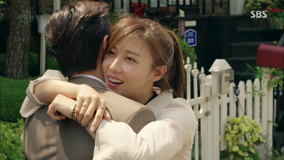 Three days have passed, Choi Won is back! Ha Na is already waiting, she hugs him as soon as he arrived home. They then go on their date… in the arcade. Ha Na who senses Choi Won is hiding something, coolly urges him to share his worries with this noona. lol.
He reveals timing is the most important thing. But his timing is off at the moment because he can't get the right timing to get the plush toy in the claw machine. Ha Na also has to leave due to an urgent meeting from her boss.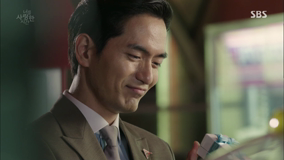 After she left, Choi Won pulls a ring box from his pocket saying it'll have to wait for a little more time.
The urgent meeting Ha Na has to attend is… drinking with her boss, work mates and Seo Hoo in the bar! He throws a party to the marketing team so they couldn't refuse his kind invitation. She drinks in one go!
OMG Dae Bok… >.< After he saw the pink bunny sat pitifully outside, he brought it back because it's fate to live in this house and he'll take care of it. Mom is speechless. Won is upset.
Because Ha Na is drunk, Seo Hoo offers to drive her home although she insists she's not drunk and she won't let him driving her home. Drunk Ha Na breaks his heart by saying she hates him. Then she tells one year younger Seo Hoo to call her a noona.
Fortunately, Choi Won arrives right in time to protect and take responsibility of his bff. He carries her home.
Epilogue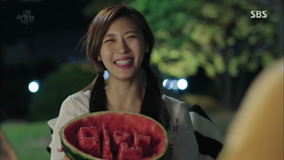 Young Ha Na carried a big watermelon before quietly called Won over. He climbed a high wall then Ha Na took him to a nice secret place where she gave him a watermelon craved with word "sorry" to apologize for taking her friend to their hideout. She's prepared huge watermelon pieces then they played with the watermelon seeds. They're sooo cute together.
Comment
I'm usually annoyed with the OTP who don't realize each other's feeling but Choi Won and Oh Ha Na's friendship is so adorable to see so I don't mind to see them staying as friends until both of them figure out they can't live without each other, not as friends but as soulmates. It'll be worth the long wait. 🙂  Maybe when Choi Won proposes, he'll also carve a watermelon with a word "Love" or "Sorry" for lying about his feeling to Ha Na.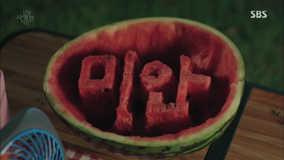 This drama paints Seo Hoo as a selfish jerk but he's the most pitiful character because he can't and will never break Ha Na and Choi Won's friendship glass. His perfectionist nature is one reason why he can't let her go but if he continues, the wound will get deeper and he can end up like his professor who got divorced because his ex-wife couldn't stand his obsessive cleanliness. No matter how many sweet memories they had, all those are just memories in the past. Ha Na has made up her mind so he has to choose to let go too.
It's awesome to see how focused Ha Na is to change her image and to prove her capabilities as a career woman. You go girl! A change cannot happen in just one day so Ha Na needs time but everything will be okay because she has her family and Won by her side.