The Time We Were Not In Love Episode 8 Brief Recap
Many believe finding a true love is all about finding the perfect timing. For Choi Won & Seo Hoo, they had the perfect timing in the past to win Ha Na's heart but both men chose a different route. After they figured out their true feelings but unfortunately have to face with once-in-a-life-time opportunity / problem, will they finally find the truth about timing in initiating a romantic relationship?
Episode 8 Brief Recap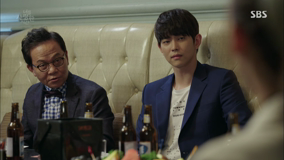 Perfectionist Cha Seo Hoo chose Tandy and refused offers from huge corporations, hoping this collaboration project it'll give him a strength to do a performance he wanted. He promises to do his best because there's a reason why he has to do well. And it's the reason he picked Team Leader Oh, a person who's capable to make someone stands out as best as possible. Seo Hoo's lavish complements put her in a very difficult position, her boss now entrusts her to fully focus on this collaboration project. All her other works will be delegated to others until this project finishes.
Frustrated, annoyed, angry, drunk Ha Na refuses Seo Hoo's offer to drive her home. Thankfully her bff saves the day 🙂 Poor guy can only witness Choi Won carries his ex-girlfriend home.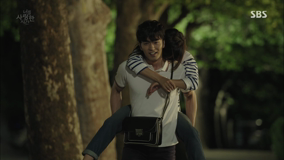 Flashback
Choi Won carried drunk Ha Na who sang Kim Bum Soo's I Miss You. She repeated I Miss You several times until she fell asleep on his shoulder. He confessed his feeling to her but sadly she didn't hear him saying I like you, Ha Na ya.
Back in the present time.
Ha Na's mom and Won tuck her in bed. He caresses her hair sweetly, whispers I like you & don't make me worry so much.
Even though he's told his upcoming solo recital may encounter a problem, Seo Hoo vows he won't give up on this charity performance no matter what happens.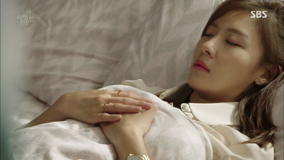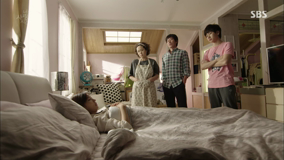 Sleeping beauty Ha Na sleeps in making her family worried yet fascinated because she sleeps like a princess whenever she's drunk. Dad and Dae Bok are in full agreement that Choi Won is the only one who can protect and take responsibility over her life.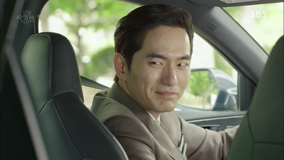 After seeing his bff walking like a zombie, he offers to drive her work. Teasing she's getting heavier now as she thanks him for taking her home. Of course he doesn't forget to lecture her for going overboard, drinking and making drinks crazily last night. She's still having a hangover at work but regains her composure when Min Ji comes to her office asking for help because Ha Na knows the project she poured her mind and heart into, much better than her. She gives several tips, not because she wants to help her but because she wants this project to be successful. It's supposed to be her project.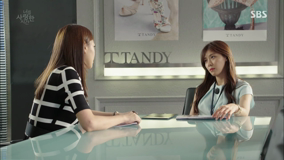 Min Ji's husband saw his wife and ex-girlfriend together so he's automatically accusing Ha Na giving a hard time to his pregnant wife who's already suffering from morning sickness. Although Min Ji said she didn't, he's still accusing Ha Na who tells him to get lost.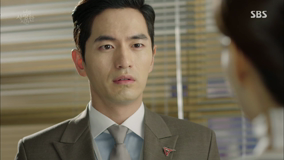 Mi Hyang is envious her cousin got selected for two years overseas training, it's a golden opportunity & usually only happens before getting a promotion. He also can get a chance to be stationed overseas. He doesn't look happy although it's a dream comes true for many flight attendants.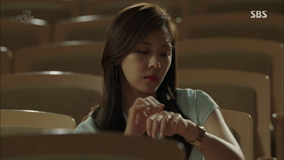 Ha Na is booked from 9AM-2PM every day until the collaboration project finishes and she must be contactable 24 hours a day. Seo Hoo is disappointed Ha Na agrees without complaining about these excessive schedules he set, but Ha Na doesn't have energy left to argue because she's already suffering doing this project with him. She's doing her best to support this project, she's on stand-by listening to Seo Hoo's piano practices and his annoying demands to everyone due to his perfectionist nature. Five hours have passed and there's no sign he'll stop soon.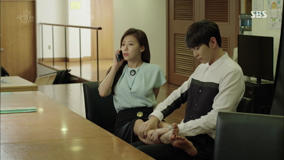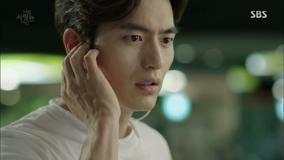 As Ha Na is relaxing her feet after wearing high heels for hours, Seo Hoo suddenly appears & give her a massage! She's on the phone with Won so when she screamed out, he panicked. So she promises to call him back later. Seo Hoo let her go because he only want to play around with her.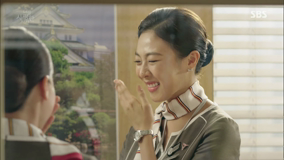 The gossip boys club is discussing about women's abilities to stir up men's feelings by pretending to be strong & happy just like So Eun. Pride… is the most useless thing between a man and a woman. Choi Won doesn't give So Eun another chance, he still warmly greets her but that's about it. He keeps thinking about Seo Hoo who abruptly cut off his phone conversation with Ha Na and the rare opportunity for 2 years overseas training.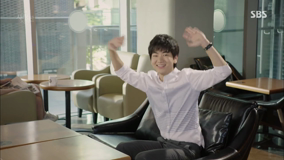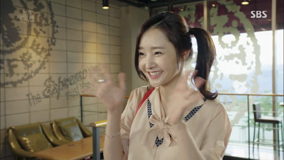 Dae Bok's first date with his sister's assistant. He's trying to look suave but can't hide his nervousness because dating is a pressure for him. He unbuttons his shirt then buttons it again because he has no idea how to act. She finally arrives & waves to him so he waves back to her very enthusiastically. He believes a man must be considerate, it's one virtue that a man must possess. After finding out about his dating perspectives, she proposes to have this relationship where they share free coupons or tickets with each other. A kind of relationship where they are having fun and doing free things. She invites him to Cha Seo Hoo's charity concert because she has free tickets but he refuses.
So Eun envisions that when Sunbae Won accepts the overseas training offer, he'll be far from Ha Na. Mi Hyang is bewildered with her honesty.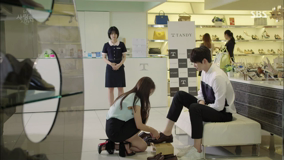 Today is a pretty gloomy day for Ha Na. First of all, she has to deal with very picky Seo Hoo who rejected all shoes Ha Na picked for him. Then Won who picked her up at work for dinner, lectures her for always doing things her ways. He's obviously jealous because he saw her and Seo Hoo together. But Ha Na thought he's cranky because she ordered food without his permission.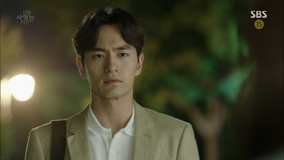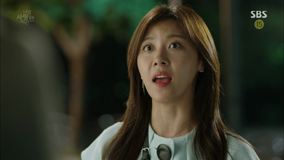 Won is still on bad mood. On their way home, he taunts her for wearing high heels only to look good although those would make her ugly feet tired & ache. He's worried she'll sprain her ankles. Ha Na finally blows up! Does he think she'll complain to him when she sprains her ankle? Although he replies he won't but Ha Na knows he hides his feeling and can't say exactly what's on his mind. Even though they've been friends for 17 years, she can't read his mind, she doesn't know what he's thinking. Choi Won realizes he doesn't know it either.

Mi Hyang spots a ring box on Won's desk when she put his laundry. She figures out this beautiful necklace (I thought it's a ring…) is for Ha Na. And it's the reason why he can't make up his mind about the overseas training. Considering their 17 years friendship, she suggests to accept this offer & be away from each other for a while. Her intention is good but she looks guilty.
Before making his decision, he takes Ha Na's shopping for her parents' 34th wedding anniversary. Ha Na believes the key of her parents' marriage is being comfortable and dependable while feeling empty without one another. Won adds they're the happiest when they're together.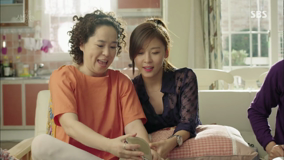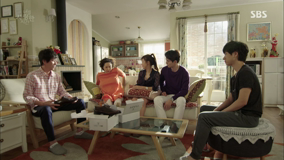 Ha Na's parents are very happy with the custom-made high heels and a camera from Won to capture lots of great memories inspiring them to live happily for a long time. Dae Bok gives his parents plane tickets to Jejudo but of course everyone knows those tickets are from Won. He wants them to enjoy their vacation. For thanking Won giving them two gifts, Mom is cooking Won's delicious food. Won fits in well with Ha Na's family, he loves spending time together with them. She think it's actually weirder when he isn't there.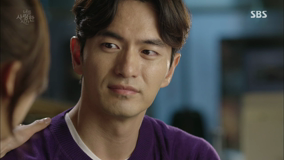 After he told her about the overseas training, she encourages him to take this once-a-life-time opportunity. Surely she'll be bored without him but beside his two years military service (where she often visited him), they've never been away from each other for a long time.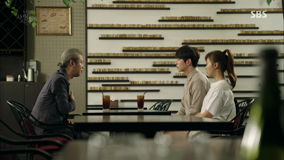 Seo Hoo is facing a huge trouble because he changed his sponsor his Teacher arranged without notifying him. He gives excuses that he always followed every thing demanded to him, he only refused the sponsors who didn't take consideration about the performance location, schedule and conditions. But he can't refuse like that, even if he's Cha Seo Hoo. He did the same thing 3 years ago! Created a mess after he insisted to go to the engagement ceremony. Ha Na is shocked. Why he didn't explain the reason he was late to their engagement party? Why didn't he apologize and beg to Ha Na the next day or even the week later? Why didn't he tell her he didn't mean to abandon her that day? Is it the reason he's coming back now?

He did apologize but with so much pride he explains the real reason: to get back together with her and for not losing her again. Ha Na deems it's better he didn't come to their engagement three years ago.

Choi Won secretly follows Ha Na after he saw her at the convenience store because he knows she's feeling down. He bought banana milk, the same drink she bought earlier.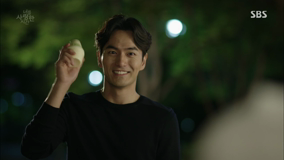 She's feeling much better already because of Won.
Ha Na figures out Seo Hoo had a problem with his performance hence he didn't show up at his engagement. It doesn't make sense he hid for three years before finally showing himself again in front of Ha Na. But for her, because he came back, those three years she spent hating him is unfair. The only thing she needs to know is why he came and saw her but didn't want to face her that day. She's touched when he said she looked pretty that day. It doesn't make sense the tower she built and protected crumbled this easily. Because of Ha Na's revelation, Choi Won changes his mind about his overseas training. But Ha Na still tells him to go just like he did when she's offered a training in Paris.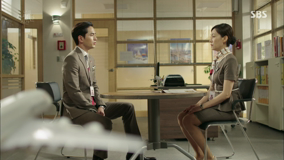 If she didn't go or if Won was there beside her, maybe he would've warn her that Seo Hoo is a bad guy. Yes, she met Cha Seo Hoo when she had a training in Paris. But if Won didn't allow her to leave, would she stay? She knew Won would never asked her that. Won finally made up his mind. He's not going! Mi Hyang convinces him to accept this opportunity but he urges her to think she's his parents & to respect his decision.
Due to Seo Hoo's issues with his teacher and other sponsor, his solo recital is unilaterally cancelled. What'll happen with the collaboration project? Ha Na's boss wants to reconsider this project because Tandy's image will be affected if the project fails. They don't know when the recital will be re-scheduled.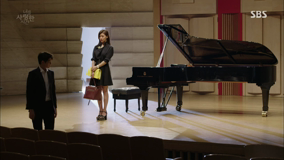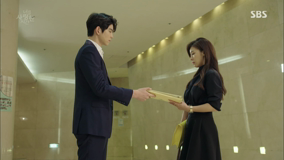 Although Seo Hoo is a talented pianist, he can't win with the powerful people who can kick him out of the windown in one swing. Of course Ha Na is concerned about her company's artist, she doesn't have any hidden motive or agenda. He's disappointed hearing her answer but he promises this charity performance will go forward and their collaboration project will be successful. He's doing it because of one reason: he doesn't want to lose her again. Then he gives his musical sheets to her, giving her a chance to think about it. Come back after she has the answer, whatever it'll be.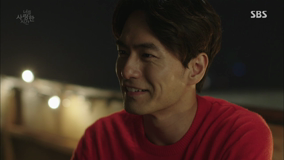 Won is currently setting up a projector in the rooftop, preparing to give the necklace for Ha Na. The reactivation of treasure hunt in their hideout place.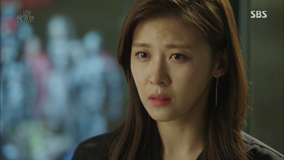 Ha Na is swayed after she saw the pink heart notes she wrote in the musical sheets Seo Hoo gave her. All their sweet memories come back haunting her. Instead of going to the rooftop to see Won, she's running to give her answer to Won.
Comment
Choi Won's wishy-washy attitude sways Ha Na into an indecisive woman although she should've have a strong belief in a romantic relationship after witnessing her parents' 34 years happy marriage. Her parents' personalities are so similar with Choi Won and Ha Na. Dad is calm, considerate, sweet, protective and loves to lecture his wife while Mom is as expressive and sensitive as Ha Na 😀  They're totally dependable on each other, treat each other as best friends and love each other as lovers.
She knows the keys to a happy relationship and she finds it in Choi Won but she's trapped in Choi Won's protectiveness and his painful trauma from the past so she can't experience this healthy relationship. It'll help both of them if Choi Won allows Ha Na to read his mind because the longer he lies about his feeling, the longer he's hurting Ha Na and the longer he's hurting other people too.
The secret behind Ha Na and Seo Hoo's engagement day (I thought it was their wedding day >.<) is slowly being revealed. It looked like perfectionist narcissist Seo Hoo's performance was below par so out of frustration he needed to calm himself down before going to his engagement party. But he came too late. Instead of finding out why Choi Won was with her, he let his own thoughts to control his mind and hid because he couldn't accept defeat. Communication is incredibly important in a relationship, surely they were young back then but their issues could be easily resolved if they communicate and be honest with one another.
Ha Na receives the kind of love and attention that Won doesn't want to give so it's understandable she's swayed. Seo Hoo knows exactly what woman needs and wants but he's lacking in many other aspects such as consideration and how to be a gentleman. Maybe he can get a lesson or two from Dae Bok. His view about dating is realistic, it's cool he admitted about his finances straight away but he should at least try to get a job. Hopefully because of love, this madly in love young man will wake up from his laziness and changes to be a better man that his family can be proud of.