The Time We Were Not In Love Episode 9 Brief Recap
As this drama reached the halfway point, Oh Ha Na and Choi Won's friendship is facing a new hurdle which can be interpreted in so many different ways. They've been together for 17 long years so naturally they're dependent on each other and despite they've dated other people in the past, nothing shook up their strong friendship. However, this time is different. Ha Na is dealing with romantic persistent egoistic Seo Hoo who's putting his best effort to win her heart back while Choi Won still not realizes he has to put up a good fight if he doesn't want to lose the woman he loves.
Episode 9 Brief Recap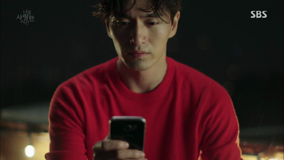 Oh Ha Na angrily returns the musical notes by throwing it to Seo Hoo. Why does she have to remember about the memories of their love, the memories of him hurting her and the memories that he's fine after hurting her? He brings up the key chain she cherished so much, trying to convince her that he hasn't forgotten her happiest moment. But in her memories, he's merely just her past wound! He wants to start over, promising he won't hurt her again but she has enough with his empty promises. She then sends a text message to Won who's been waiting at the rooftop despite pouring rain that she can't make it tonight.

The next day, Ha Na is busy with Tandy & Seo Hoo's collaboration project "Sharing Pianist Cha Seo Hoo's Melody". She presents the marketing concept for this project & the shoes he'll wear. Although she initially refused to take this project, she promises to take responsibility after she saw the potential it'll bring to the company. Seo Hoo joins the meeting. Despite he's trying to mix business & personal life, Oh Ha Na gets the meeting back on track.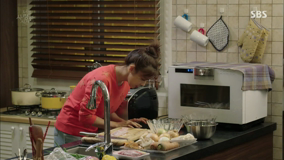 She couldn't get in touch with Won today so she rushes to his house, shocked to find him laying on his bed with a high fever. A busy career-woman Ha Na rarely cooks but her heart aches to see her bff sick like this so she calls mom asking for a fish & vegetable porridge recipe that she cooks for her children when they're sick. She also helps him to drink medicine.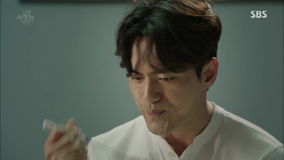 Won is acting like a child today because he complains about everything. 😀 And he likes beef porridge, Ha Na ya… Even though Ha Na is upset he didn't like the food she made but she returns back to his house because he's alone & he's sick.

She makes sure he's warm enough by covering him up lightly with a blanket before she sleeps next to him on his bed. Won wakes up feeling better, smiles to see his bff there but he can only laughs because she  made a mess in his kitchen. Then he eats the tasteless porridge she made, cleans up the as he imagines Ha Na is cooking & standing next to him.

His cousin is talking about Won with So Eun, she's worried leaving him alone on a long internationali flight knowing he won't go to the doctor and will endure it himself as he's always used to. But she knows Ha Na would take care of him. The gossip boys foresee So Eun running back to Won due to her maternal love.
It's amazing Won who had a high fever last night can jog this morning, he's truly a superman 😀 He's back home and is bickering with Ha Na as usual. He doesn't say anything about the treasure hunt he prepared last night (obviously), he lies he prepared a box of ice cream which he ate himself hence Ha Na assumes he's sick because of eating too much ice cream.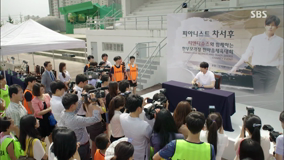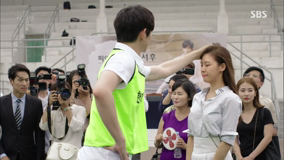 Thing isn't going well for Ha Na at work, the collaboration project has been put on hold temporarily because they don't trust her to take full responsibility. But she's still working hard for the soccer charity event today although Seo Hoo keeps giving her hard times. She believes in this project, she's determined to make it a successful project.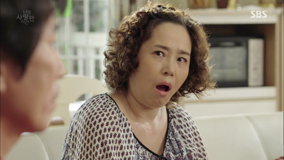 Ha Na's parents return from Jejudo, arguing because dad spent way too much time fishing making his wife seasick, ruining their vacation. Dae Bok interrupts by passing the info that Won is sick.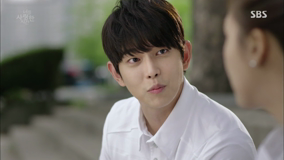 Today is the first time Ha Na watched Seo Hoo played soccer, she enjoyed the game & took pictures on her camera. First time… is such a powerful word. He wants to find out what else could be a first for her. He then invites to watch his recital recording tomorrow because she brings out the best in him.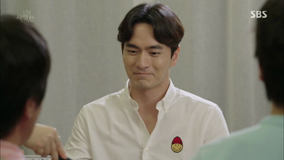 Ha Na's family invite Won and Mi Hyang for dinner tonight. Mom cooks delicious food for unwell Won who's missing her food so badly. Dad encourages him to eat a lot after suffering eating Ha Na's tasteless food. Cooking is her weakness. Dad is baffled why she doesn't inherit her mom's cooking skill. No hope for her to get married 😀 It's sweet Won takes Mom's side after she whines about their ruined Jejudo vacation. Back at home, the cousins are talking about the failed surprise (he couldn't give the necklace to Ha Na) where Mi Hyung once again touches on the fact that everyone except Ha Na knows that he loves her. But he changes the topic before she's getting carried away.

After taking care Won and dealing with work-related problem, Ha Na is tired & can't catch up with Won during their jogging session. Seo Hoo joins their morning exercise because Ha Na told him about her daily exercise routine yesterday. As the guys run as if they're running a marathon leaving Ha Na way behind, Won advises it's no use for him to chase Ha Na crazily like this because he'll never win her heart back. Seo Hoo can only live if he sees her everyday.  He's changed now, he's putting his sincere best effort but Ha Na still believe in Won than him. He wants to be friends with Won! However Won advises don't try too hard because he's always be a bad guy for him. The only way to prevent Ha Na getting hurt again is for Seo Hoo and Won to be enemies, they can never be friends.

Seo Hoo asks the most important question (again): what's Won relationship with Ha Na? Won has never answered this question but he needs to know because he plans to start over with Ha Na and doesn't want Won to keep butting in their relationship. Seo Hoo then brings up what he saw on the engagement day 3 years ago, of course he's mad to see his fiancee crying on another man's shoulder. Won states Seo Hoo had no right to be Ha Na's man, she didn't cry only because he didn't come but because of another issue he should know by now. Persistent Seo Hoo ends their argument by advising him to know his place. If Won insists he's Ha Na's friend then stays like that because he will be more than a friend for her.
Another persistent person is making her move to Won. But he declines So Eun's invitation to watch recital concert together so she gives the extra ticket to Mi Hyang who prefer to watch KPop but something's different isn't that bad, right?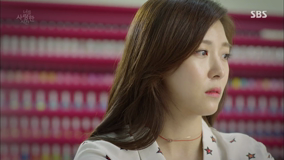 Ha Na has been stabbed by her company in the past so she's determined to pull this off. Just like during their school days, when they worked hard, everything would work out in the end. But her friend brings up the harsh reality of life: efforts no longer equal achievements, although they're trying hard, they still age. And if the project is successful, her boss will take the credit. If the project fails, of course she'll be blamed. T_T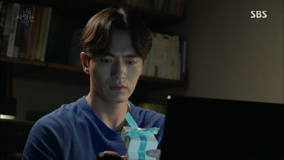 Finally Ha Na finds out from Mi Hyang that Won isn't going to overseas training because of a reason she should know by herself. She's now trying to figure out his reason. Meanwhile, Won is browsing the news about Seo Hoo's soccer charity event as the articles stated he mentioned his lover at that event. Fired up because of Seo Hoo's threat and Mi Hyang's advice, he finally makes up his mind.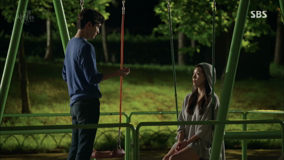 He confesses he can't be her friend forever, he can no longer plays with her forever as he gives that necklace to her! Now is the time for him to apologize for not being able to be by her side. (What are you doing, Won? T_T Are you confessing your feeling or you're making her misinterpret your intention?)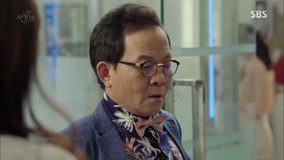 The next day, Ha Na is facing a new crisis because she didn't cancel the soccer charity event although the project has been put on hold. She explains cancelling an already planned event would hurt the company's image so she changed the company information with Seo Hoo's interview which received explosive feedback. Her boss is speechless while Ha Na cracks a winning smile.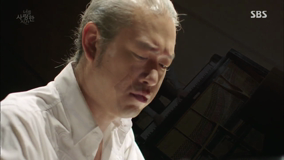 Seo Hoo's teacher's piano Park Chong recital is amazing! He's a very talented pianist. As Mi Hyang is watching him playing piano, her mind starts to wander because he looks familiar. After the performance finishes, So Eun spots Ha Na and Seo Hoo watching this recital together. Seo Hoo introduces her (the girl he likes) to Park Chong who's surprised with his boldness – it's the first time he introduces a girl to him. Although Ha Na looks tired, he still forces her to continue working tonight. He answers questions he (should) already know the answers, much to Ha Na's annoyance.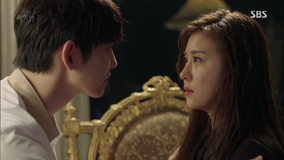 Suddenly it's pouring down so he takes her to his hotel room where he takes a really good care of her. She's working choosing pictures from the charity event for their project's promotion as he makes hot drink and wipes her wipes hair because he won't get a chance to take care of her if she gets sick. She gets up, leaves & drops the jacket he lent earlier because he's making moves which might make her heart wavers.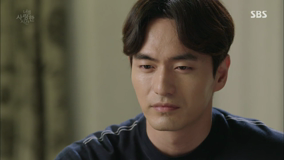 Mi Hyang is mesmerized with Park Chong although she usually doesn't like an older guy. But after she saw him performing and listening to his music, she felt an idol's scent hence she's becoming his fan! For her, falling in important because if we don't fall, we don't act.
As Ha Na is walking home, she's thinking about Seo Hoo's confessions (and the reasons he came back). She knows it's time for her to make up her mind.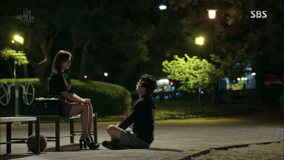 Like what happened in the past, she had a hard time choosing and even when he returned to her life, she couldn't choose either. But she can no longer push him away. Won advises although their relationship (friendship) dynamic will change if she's with another man but it won't become obsolete / hackneyed because he needs time to be by her side no matter who she loves.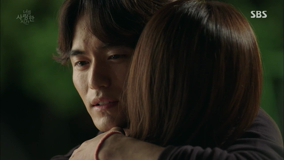 She also needs time to think when he's not around. So he'll leave her alone temporarily to go on his well-deserved holiday, his first proper holiday in 7 years. Ha Na can't stop her tears so he reaches out & hugs her. The necklace he gave her is the token for their 17 years of friendship.
One month later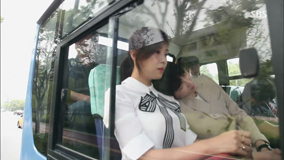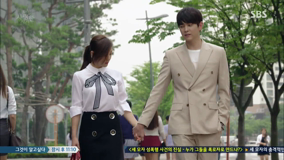 As Ha Na is waiting at the bus stop, a gentleman appears offering an iced coffee. He's Seo Hoo of course. He gets on the bus with her, sits & pretends to sleep on her shoulder then holds her hand as they go to her office together. She's annoyed but still she doesn't let go his hand. Their project is going well.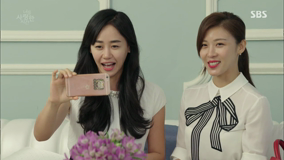 Her friend Lee Jung Mi is getting married to her bff Ji Chang Soo. Before they walk down the aisle, he read out the wedding vows to her in front of her best friends. It's like an official contract he must agree & sign before they get married. They're sooo adorable & sweet together. Ha Na is looking for a familiar person who should also be here today. Their friends are also looking for him because come on, his friend is getting married today!

Ha Na is going to call Won but look who's here!!! Choi Won! Oh yeaaah.

He goes straight to Ha Na who can't hide her happiness to see him again. Their friends are all cheering up when he shows up at the wedding hall.
Epilogue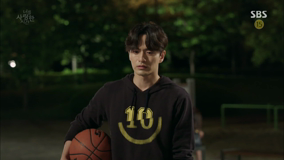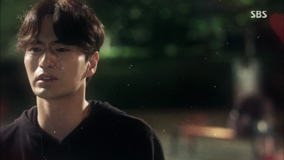 Oh Ha Na: Won has been by my side for a long time hence there're times I didn't realize about his expressions' (and feeling) changes. Perhaps he avoided staring at me directly because he's afraid I'd found out about these changes. 
Comment
Won never allows Ha Na to figure out his feeling, his consistent denials are frustrating to see and it gives Seo Hoo a chance to steal the limelight. We don't know exactly what happened when Won was away for one month, but it seems like Ha Na is not accepting him back 100% but she's giving him another chance to prove his sincerity & love because she still has a lingering feeling for him. Despite being a jerk & egoistic, his expressiveness touches her making her heart wavered. I don't blame her because many woman will move on if a man repeatedly tells her he doesn't have feeling for her, Ha Na's move is realistic. It's understandable why Ha Na didn't notice about Won's feeling because he's not allowing her to see it. Until when will you leave Ha Na in the dark, Choi Won?
The temporary separation is needed for Choi Won and Ha Na to be independent from each other after spending so much time together in the past 17 years, giving them a chance to look beyond their friendship comfort zone and if they can figure out the unexpected changes. It'll be great if he could elaborate the meaning behind his confusing confession because I cried with Ha Na! I believe it's not his intention to end their friendship but he's willing to step back so Ha Na can spend time with Seo Hoo without constant interruption from her bff, allowing her to figure out if she still loves him and if he truly loves her or only uses her as his object of affection.
Choi Won should stop living like he was only a 17 yo teenager who's so scared of losing Ha Na due to his past trauma. His mother abandoned him but it doesn't mean Ha Na and other people will repeat what his mom did to him. He loves to tease Ha Na to act as a 34yo woman while he also needs to start acting like a 34yo man. Please follow your cousin's example. Mi Hyang knows she's not young anymore so she's not beating around the bush. Loving her fangirling moments, she's soo cute. I feel bad for So Eun because at least she made a move and swallowed her pride. It's better trying and falling than not trying at all (yes I'm talking to you, Won!).