Trot Lovers Script Reading with Ji Hyun Woo, Jung Eunji, Shin Sung Rok, Lee Se Young and others
Pictures from KBS2 upcoming romantic comedy Trot Lovers' script reading is revealed.
Ji Hyun Woo, Jung Eun Ji, Shin Sung Rok, Lee So Young, Yun Ju Sang, Kang Nam Kil, Kim Hye Ri, Kim Yeo Jin, and Jo Deok Hyeon, PD Lee Jae Sang and scriptwriter Oh Sun Hyun completed the script reading for this warm drama which they hope will touch the viewers' heart. The script reading was done in a friendly atmosphere. This drama has a fantastic line-up of senior & young actors who work in perfect harmony.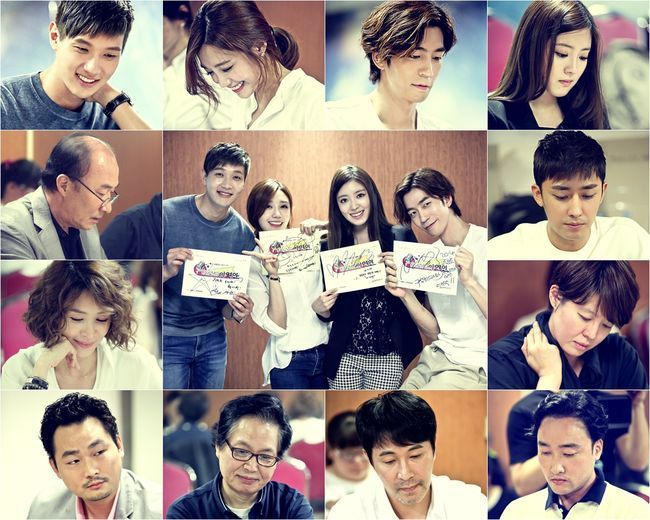 Ji Hyun Woo and Jung Eun Ji show their great chemistry during the script reading, Jung Eun Ji surprised those in attendance with her trot singing talent.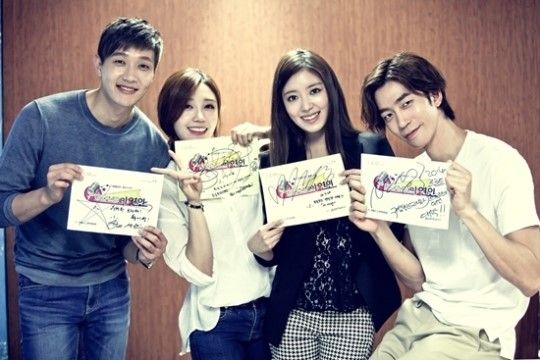 Trot Lovers (Lovers of Music) is scheduled to premiere next month after Big Man concludes. It's a story about talented composer Jang Joo Hyun (Ji Hyun Woo) who'll help Choi Choon Hee (Jung Eun Ji) to achieve her dream to be a successful trot singer. Although Joo Hyun doesn't like trots, but his view about this music genre gradually changes after he meets Choi Choon Hee.