W-Two Worlds Quotes and Narration
W-Two Worlds is MBC's fantasy / suspense / romance drama about the existence of two parallel worlds. 'W' is the world inside 'W' manhwa where manhwa character Kang Chul (Lee Jong Suk) lives with his loyal secretary Yoon So Hee (Jung Eugene) and bodyguard So Do Yoon (Lee Tae Hwan). South Korea's famous author Oh Seung Moo (Kim Ui Sung) created this world & its characters but he persistently wants to kill his own creation Kang Chul until his daughter resident doctor Oh Yeon Joo (Han Hyo Joo) is magically dragged into 'W' world to save her favorite manhwa hero and gets herself intertwined with him & the 'W' world.
Strange things keep happening, as if Kang Chul tries to defy his own 'master' as Yeon Joo keeps getting summoned to 'W' world whenever he faces danger. Kang Chul believes she comes to his world not by accident, believing she holds the key of his life.
—————————————————————————————
"During his brief life, he never thought that his life would end like this. Kang Chul was angry and felt that his life had been in vain. But in last moment, he suddenly thought of one word: 'Come-from-behind-victory'. Kang Chul decided to keep fighting until he found the true culprit – he wouldn't be able to take back his own life. So he will find the culprit before he dies, no matter what." -Oh Yeon Joo-
"I'd rather eat him then get eaten" -Oh Seung Moo-
"It's a manhwa – whether he lives or dies, he's just the main character of a manhwa" -Oh Yeon Joo-
"She saved my life, what stronger identity verification would you need?" -Kang Chul-
"This is a manhwa so it needs a catalyst to move into the next chapter – an incident that can serves as the ending of this chapter" -Oh Yeon Joo-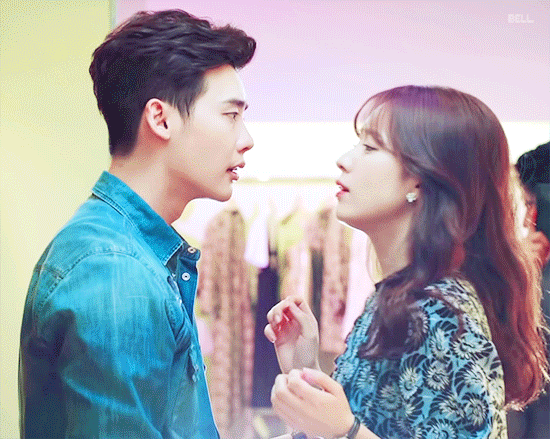 "How could I leave him as he is? I'm about to get eaten!" -Oh Seung Moo-
"She's my life saver and I'm certain she's the key of my life" -Kang Chul-
"You… Who the hell are you?" -Kang Chul-
"Whether it be because you were surprised or whatever, there was a stir created in your heart – that's the rule!" -Oh Yeon Joo-
"Kang Chul: 'Why are my feelings important?'
Yeon Joo: 'Because you're the main character!'
"Just because what you say isn't a lie won't make it the truth" -Kang Chul-
"I am someone who wishes your life to have a happy ending" -Oh Yeon Joo-
"Kang Chul: 'Are you married'
Yeon Joo: 'No'
"Kang Chul: 'That's Great!' 😀
"I found out later why I'm the only one who's continually summoned here. It's because this man said that I'm the key to his life. At that point, the main heroine of this comic changed from Yoon So Hee to Oh Yeon Joo" -Oh Yeon Joo-
"Why do I have to dress up according to his personal taste?" -Oh Yeon Joo-
"No one looks at the context, they only see the effect and believe it as a fact." -Kang Chul-
"Everything that couldn't be explained in my life makes sense if I fit them together according to Oh Yeon Joo's nonsense. All the incidents that had no contexts, her story gives them a context that explains everything" -Kang Chul-
"When the main character realized that it's a fiction, everything in the world of the webtoon stopped… Only Kang Chul survived alone in the world where time stopped – as if it's a punishment to the one who realized the truth" -Oh Yeon Joo-
"The world that I lived in stopped… except for me. So I came out, leaving everything. I don't know why I'm the only one living. According to you, I'm the main character so maybe it's the main character's special privilege" -Kang Chul-
"No matter how important revenge is, there can be times where love goes beyond that." -Oh Yeon Joo-
"That's no formula with love!" -Oh Yeon Joo-
"I did not save you. You were the one who persisted on… I killed you there but you were the one who endured." -Oh Seong Moo-
"You are an illusion, you're nothing! Just a character, a predetermined configuration I created. But why are you here standing in front of me now pretending to be human? Why did you go so far as dragging my daughter  in and creating the story to your own liking?" -Oh Seong Moo-
"I predetermined you to be a righteous guy, who lives conscientiously & according to the law… that's how you have become a hero. I made you to be a man of extraordinary self-determination – the kind of will that would endure & breakthrough every difficulty" -Oh Seong Moo-
"Find the method not the cause!" -Kang Chul-
"I know it doesn't make sense but I ended up sincerely loving you!" -Oh Yeon Joo-
"I was afraid I won't be able to see you again" -Kang Chul-
"If I could to pick the happiest moment of my 30 years of life, ridiculously, I would pick the time I was lying in the solitary prison cell. Although I'm sorry to my mother, at that time, I didn't even remember she was waiting for me. It felt like it didn't matter if I'd never be able to work at the hospital anymore. Suddenly my life felt surreal. Here, this moment, the life here, I began to even mistake it for reality" -Oh Yeon Joo-
"Pay back his life debt with sweet romance" -So Do Yoon-
"Nowadays my heart might be malfunctioning as I'm wavering too easily so stop doing things like crying or confessing if you want to stay with me for a long time" -Kang Chul-
"There are always variables in the world" -Kang Chul-
"The first purpose of the characters are to deliver the story. When the purpose is gone, the character disappears forever. On the contrary, when a character's purpose becomes clear… then the character becomes one of the main characters by force" -Kang Chul-
"I didn't know how I was going to live but I know now. I will live according to my given destiny" -Kang Chul-
"Just like how I drew, Kang Chul forgot everything. As he got better & became busier, he doesn't even have dream anymore… and he forgot me forever. He was lost in life. He who depended on the power of love in order to live… that Kang Chul is gone now. He went back to be the man the readers are familiar with." 🙁 -Oh Yeon Joo-
"No one remembers me there and no one in this world knows what I went through" -Oh Yeon Joo-
"I wanted to stay out of your life so why would you come out & act all caring & kind?" -Oh Yeon Joo-
"The task to do 10 sweet things a day… I wanted to do them on behalf of your husband because you saved my life" -Kang Chul-
"Is your husband who suddenly disappeared… me?" -Kang Chul-
"We should use the variables to our advantage" -Kang Chul-
"The comic book is only a pathway to connect the two worlds – this world & that world are independent, they're two different worlds" -Kang Chul-
"Hope is making me imagine again." -Oh Yeon Joo-
"With Kang Chul coming back to me, W ends with a happy ending. When the cartoon ends, he gets away from W's character set-up hence he's no longer the lead character of a cartoon nor does he have the fate of the lead character. He's just a special person who travels back & forth two worlds" -Oh Yeon Joo-
"Oh Yeon Joo is my only family, she isn't a family you created out of imagination. She's my real family who exists. I have memories with her that are real, not fabricated. She's a part of destiny I chose. That's why I can't give up on her. Oh Yeon Joo is a proof that I'm a human too" -Kang Chul-
"Your life is important to me not because you created me but because you're the father of my wife so you're already my family" -Kang Chul-
"I will come from behind and win. And the ending will be a happy ending no matter what" -Kang Chul-
"You are free now and you are safe regardless of the ending. You… make the decision, from now on. What kind of ending you want to create and I'll follow your decision" -Kang Chul-
"Both Father and you… must stay by my side. There is no other solution. We're going to live until we get sick or old and then die. Just like other people. Just the ordinary people's life. If you want me to make the decision, I will. I'm telling you this is my decision." -Oh Yeon Joo-
"If you are the happy ending, I am the sad ending… I love you my daughter. Goodbye!" -Oh Seong Moo-
"It wasn't at Kang Chul's death but at the instant the villains disappeared that W ended. Readers didn't get to see the villains' final ending because helping Kang Chul's happy ending has conflicts with the real culprit's purpose of existence. He perished without any logical connection because of the final editing. That's why nobody knew that Kang Chul did not die and the comic was over before that. Kang Chul knew that the role of the protagonist has ended." -Soo Bong-
"You become a human while I'm going to remain as a comic character. You got out of the pre-determined circumstances I created while I will die trapped in the pre-determined circumstances I created. Isn't life interesting? I wish you a happy life and please make Yeon Joo happy… Tell her that I'm living well in this place, inside the comic I drew." -Oh Seong Moo-
"Kang Chul's story in the comic was a happy ending but the ending between the real living Kang Chul and Oh Yeon Joo is still unknown. However, those two people don't have to thank about being in the manhwa. Even if it might be boring and ordinary, I hope they will meet an ending that will last for 50 years just like any ordinary couple"
Last update 8 November 2016; gifs cr: dcdrama_new & dcmbcw