You're All Surrounded Episode 10 Review
We only had one episode of You're All Surrounded last week due to the most unforgivable live shooting system and lead actor Lee Seung Gi's injury. The writer had a last-minute script change which's released in the nick of time (2 days before the airing date). Eun Dae Gu was missing from most of the episode, the writer cleverly "pushed" P3 to solve the current case and the underrated Sa Kyung came to save the day as well. It's a refreshing change to see two female characters working together instead of fighting for the same man. This episode spent a chunk of time telling us what really happened in the past for which works incredibly well to fill in the blanks and to open the second half of YAAS.
Episode 10 – What Happened That Night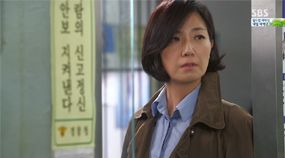 After Eo Soo Sun figured out Dae Gu is Ji Yong last episode, she recalls what really happened 11 years ago. Masan is a small town, so the news about Ji Yong's mom death & Ji Yong's disappearance spread really fast. Thinking she might be the last person who saw Ji Yong at school, she reported it to the local police station. Too bad, Kang Seok Sun heard everything & took the note from her fellow police officer to destroy it.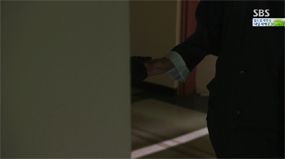 She overheard phone conversation between Pan Seok & the local police officer about the pendant, she took the pendant & gave it to "Boots".
Perhaps Kang Seok Suk wanted to protect both Dae Gu & Soo Sun from the evil mastermind; hence she destroyed the evidence and supported Dae Gu until he entered college. If the mastermind knew Soo Sun saw Ji Yong & most likely the "Boots" at school, she would be the next target to be killed.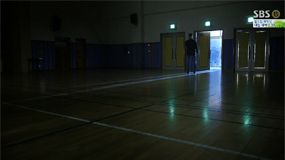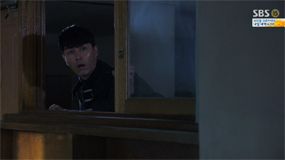 I really hope Pan Seok & Dae Gu can sit down & talk about what really happened that night. Pan Seok went to the school to find & save Ji Yong; but he was too late. Sadly, because he was too focused on Ji Yong's mom & Ji Yong's case; he was late to pick up his son. He rushed to the hospital after he received the tragic phone call, leaving poor Ji Yong alone at school. The Boots escaped.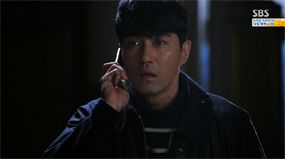 Pan Seok lost his only son that night T__T Pan Seok called his son's teacher earlier, but I guess the teacher didn't realize he ran to the street to wait for his daddy there.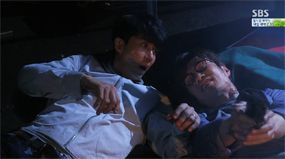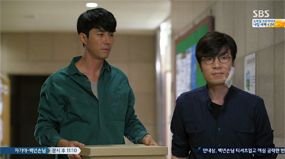 Pan Seok's partner Hyung Chul (suprise surprise, he's the Boots!) went missing for 12 years. They worked together to capture a suspect in a warehouse, Hyung Chul shot the suspect when almost killed Pan Seok. This incident caused a scar behind his ear and he got fired because he shot the suspect dead.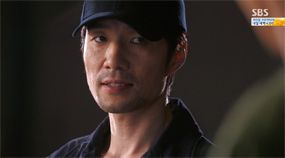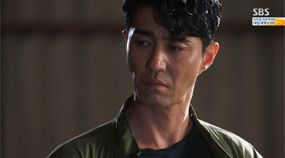 Hyung Chul is now back, to ask a huge favor: help him to flee to China after he finishes one important job.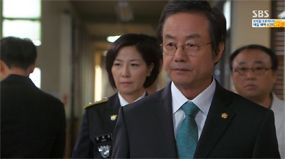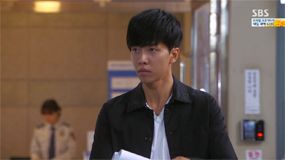 That important job came from Assemblyman Yoo who wanted to get rid of Dae Gu as an unavoidable sacrifice. >.< He mentions this to Chief Kang who put a poker face in front of him, probably trying to convince him that she's on his side. The truth: she warns Dae Gu, orders him to stay close to his team mates because the Boots is going to harm him.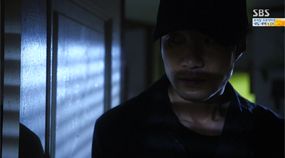 Dae Gu Dae Gu ignores her warning & opts to stay back at the dorm when Tae Il & Ji Gook go to the convenience store. The Boots arrives with his knife, Dae Gu is prepared with his baseball bat. In an enclosed tiny room, in the darkness, they fight until Dae Gu screams. >.< My heart aches as I believe this was the scene when Lee Seung Gi's eye got injured. The scream sounded like Seunggi's real scream.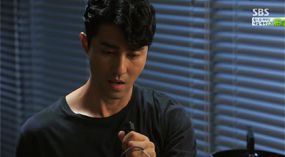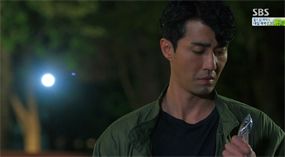 Pan Seok arrives just in nick of time. He discovers the small cctv camera Dae Gu installed at his apartment, although smart Dae Gu used VPN so nobody could track where the recording was sent to, but Pan Seok got a feeling it's Dae Gu's. I hope he will save Dae Gu, earns his trust back and find out that his partner Hyung Chul is not an innocent man as he used to know.
Pan Seok carries so much guilt on his life; it's devastating to learn that he lost his son while he's trying to save a victim's son. His life crumbled as his wife blamed him for their son's death and left him. The burden on his shoulder got heavier after he also lost Ji Yong and still couldn't find any news about him live or dead. Moreover, his partner got fired and went missing almost the same time. I honestly don't know how he could live in the past 11 years; must be very hard & suffocating.
One-by-one, his burden is lifted up from his shoulder. He rekindles his relationship with sweetheart Sa Kyung. He finds out Ji Yong is alive. He's going to learn the harsh truth that his best friend killed Ji Yong's mom and is trying to kill Ji Yong.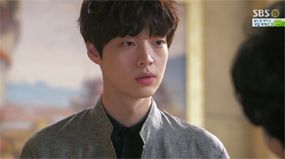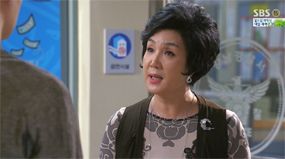 Tae Il is the mysterious character. One layer from his life is peeled this episode. His mom comes to the police station to convince him to return home (so he ran away not only from his medical profession but also from home). Sa Kyung overhears their conversation to find out he hasn't came home yet. What are their relationship? How did they know each other???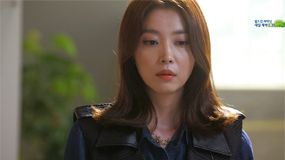 Maybe Sa Kyung helped Tae Il to find the guy in that picture after he went missing. But things got awkward after she found out he's his boyfriend. Perhaps this guy is still missing, so the reason why Tae Il joined police force is to find the clues about his whereabouts. OR Sa Kyung was that guy's ex-girlfriend. Hmm..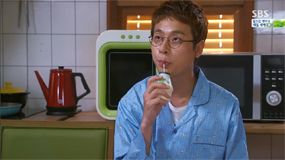 Dae Gu Dae Gu still doesn't let Soo Sun to get closer to him, I'm okay with this. He's still a young Ji Yong whose life stopped 11 years ago. He throws childish tantrums: no veggies please, he only likes banana milk & gets upset when Ji Gook drinks it. He needs to overcome his own guilt and resentment AND grow up before he can establish a relationship with a woman.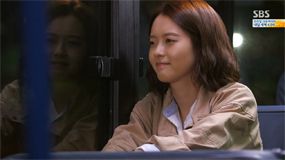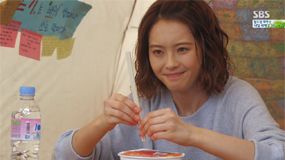 Soo Sun is an amazing, strong heroine. She understands the reason why Dae Gu hid the fact he's Ji Yong and doesn't press for more question. No doubt she's more than happy for Dae Gu to kiss her everytime she asks a question, but when she stops questioning Dae Gu; it shows her maturity. She's relieved Ji Yong is safe & healthy; and she will wait until the right time for Dae Gu to reveal his real identity. Her obsession with horoscope is very realistic, but I hope she follows Dae Gu's advice and stop believing in this kind of superstition.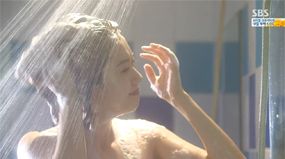 Cheeky writer also gives fanservice to fanboys through Soo Sun's shower scene 😀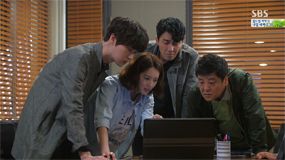 Sa Kyung & Soo Sun work extremely well together to solve the current case of a missing man. After searching through countless CCTV camera footage & his mobile phone, Soo Sun & Sa Kyung finds out he disguises himself as a woman. YAAS' periodic cases are weak, so I won't spend too much time reviewing this case. I think the writer set up this case to peel another layer of Tae Il's life. Maybe the man likes another man; so he disguises himself as a woman.
Although episode 10 is a solid episode, but I really miss P4 friendship & Dae Gu Dae Gu who was there with Soo Sun interviewing the missing man's fiancee, went missing during the team's meeting; then back again, then disappeared again. Lee Seung Gi is recovering well and has returned to the filming set on Friday, so hopefully we'll get to see more of P4, Dae Gu – Soo Sun sweet relationship & Pan Seok – Dae Gu bromance this week.