You're All Surrounded Episode 15 Review
The million dollar question left hanging from last week's cliffhanger is still leaving us in limbo. The romance in You're All Surrounded is going at a snail's pace. Though Dae Gu confesses his true feeling that the kiss was real, but Soo Sun said it was for work & he's not her ideal type (girl, you has a crush with him since 11 years ago!). Perhaps it's not easy for her to say the truth in front of the team, especially after she boldly stated she would never fall in love with her work colleague. After the abrupt kiss, Dae Gu acts cool because he really likes her while Soo Sun is incredibly awkward towards him. Soo Sun uses Dae Gu's ruler & his "maintain a safe distance" rule, but he doesn't care with her threat. He sweetly brought breakfast (PPL overload :D) as if he knew she hasn't had breakfast yet. Dae Gu Dae Gu, now it's the time for you to make your move! 😀 We only have 5 more episodes left.
I'm not a fan of YAAS periodic cases, but it's jarring to see the latest case (gangster case) has been solved just like that. They only "used" this case to "help" Dae Gu & Soo Sun to kiss (lazy writing, writer-nim?)
Dae Gu finally finds the missing pendant that Soo Sun picked up at the school 11 years ago. Team 3 secretly investigates the mystery behind the pendant and finds out that it belongs to Yoo Ae Yeon. It's about time the characters catch up with the viewers, hopefully this will help to bring justice to Hyung Chul. Yes, he did kill Dae Gu's mom but hopefully his sentence won't be as severe because he's not the mastermind behind this murder case.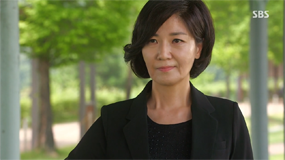 Assemblyman Yoo is a one-dimensional villain. He protects his spoiled-brat daughter & his own position (as a Chief 11 years ago) by bribing Chief Kang & others to cover up Dae Gu's mom murder case. The public will lose their trust on the police unit if the news that a Chief's daughter involved in the murder of an innocent citizen, so he didn't have any other choice but to bury this case. Like Chief Kang, I'm also questioning his political ambition and the influence he can bring to the police force. Maybe he became an Assemblyman only to gain more power to protect himself & his family.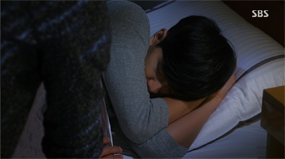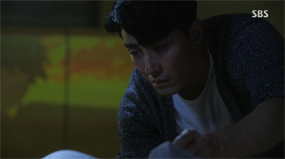 Pan Seok moves to the boys' dorm because his apartment's ceiling is leaking. He sees how hard Dae Gu has been living in the past 11 years, like a broken vessel who needs lots of TLC. On the other hand, Dae Gu realizes how hard Pan Seok has been working on his mother's case that he starts to respect him more.
It's sweet to see Pan Seok & Eung Do praise their four "kids" who have grown up into real detectives. Pan Seok who wanted to kick them out and stated they would never become ones, smiles proudly.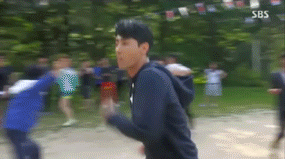 The team building event is daebak. For me personally, it's the highlight of episode 15 (been a while since I made gifs, so I went overboard with the gifs from this scene).
It showcases their competitive spirit and the jealousy in the two love triangles (Pan Seok – Sa Kyung – Tae Il & Dae Gu – Soo Sun – Ji Gook) 😀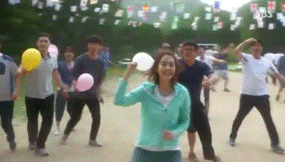 Dae Gu races towards the finish line with Soo Sun cheering beside him. He brings victory for his team. Well done, Team 3!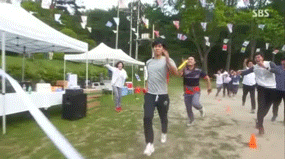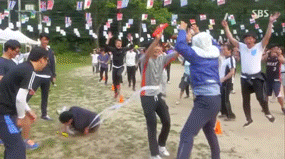 Eung Do & Toad fall into the "trap"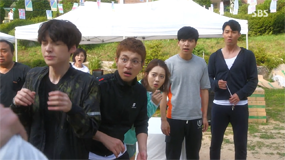 As YAAS is racing for the finale, there are still plenty of things that haven't been solved:
– How did Yoo Ae Yeon know Dae Gu? What's Dae Gu's relationship with her family? Birth secret???
– Dae Gu's mom murder case (Yoo Ae Yeon is surely behind this murder case. But why did she want to kill her? Jealousy? Her husband / she accidentally killed the young girl hence she tried to kill Dae Gu's mom to cover up this crime???)
– Tae Il's mysterious brother / friend / gay friend?
– Pan Seok & Sa Kyung's relationship which keeps going in circle (and the reason why she handed him the divorce paper)
– Why did  Hyung Chul come back to Korea although the statue of limitation has yet to expire? Could it be that his family was killed or threatened so he had to go back?
Ji Gook's jealousy is cute, but we all know Soo Sun doesn't love him so this love triangle is just a tease. We need more Dae Gu & Soo Sun moments, writer-nim