You're All Surrounded Episode 18 Review
You're All Surrounded heightens up the stake as they're racing towards the finale. It's very evident that the strength of this drama is their characters growth but unfortunately the one dimensional villain is very boring & cartoonish. His cowardliness & selfishness are the result of the writer's lazy writing. Dae Gu, Soo Sun, Tae Il and Ji Gook have once again proven their capabilities as real detectives (though Ji Gook hasn't been explored deeply like the other three characters).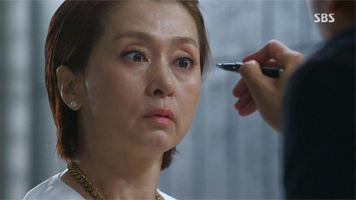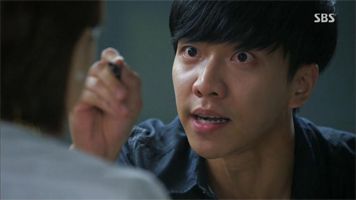 It's not recommended for family member to interrogate the criminal himself because of emotional turmoil & physiological effect. But Dae Gu did incredibly well to control his emotion, he knew he dealt with a crazy lady here. After he found out Yoo Ae Yeon's weakness, he followed Sa Kyung's advice to provoke her by pointing out the sharp pen to her eyes.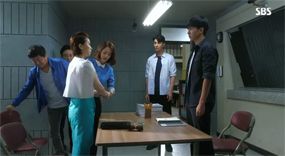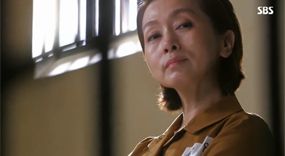 The physiological method was indeed very effective. She confessed her crime up to the point that her lawyer couldn't do anything else to save her. She could no longer hide behind her father's power especially after Tae Il and the police officers caught the guy she hired to steal the pendant from Tae Il. Not only she was the culprit behind Hwa Young's death 11 years ago (which was perfectly covered up), she also assaulted Soo Sun's mom (bag incident) and almost killed a detective. Daddy Yoo understood that the best thing he could do to protect his daughter & his own position is to put her in a mental hospital. Sin Ji Il reluctantly signed the document to send his wife away to protect his company (Chasung corporation) and the upcoming shareholders meeting. Goodbye, Yoo Ae Yeon. I don't know how the law works in Korea, but I wish she would stay in jail & receive a proper judgement. She hasn't shown any remorse. Her jealousy killed her inner self and Hwa Young. She might have everything she wanted, but she longed for the most important thing: her husband's heart. It's obvious he doesn't love her, he probably only used her for her wealth.
This drama hasn't explored the reason why Yoo Ae Yeon and Sin Ji Il got married. Sin Ji Il was a judge when he was seeing Hwa Young, so how could he abruptly left her & married crazy Yoo Ae Yeon? He's too scared to say anything to his powerful father-in-law, did he do anything that was against his conscience when he was a judge? Then Assemblyman Yoo (who was still police commissioner) helped to cover it up? Or like I said above, he married her because she's a daughter of a rich family. Because YAAS is not about Sin Ji Il's family, obviously the writer won't spend too much time digging Sin Ji Il's family. But it'll be great to find out the reason why he left kind-hearted warm Hwa Young for crazy Yoo Ae Yeon.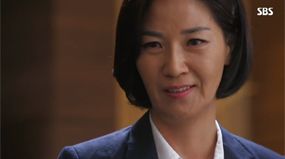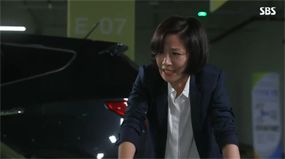 Chief Kang holds a very special place in my heart. As a supporting character, she's the most fleshed out character who has sense of justice but her ambition to fight for independent rights killed her conscience. She joined the dark side until she couldn't get out from it. In the end, Assemblyman Yoo betrayed her. It's heartbreaking to see Dae Gu kept denying her crimes. He couldn't believe that the person he loved like a mother for the past 11 years, almost got him killed & stole the last "gift" Hyung Chul left for kiddo Dae Gu before he hang himself. To make things worse, he witnessed her death.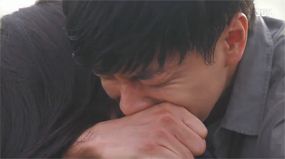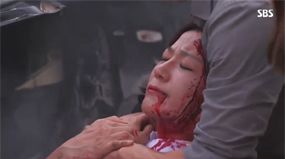 The writer killed her off with the truck of doom!  They should give her time to redeem herself. T_T I'm bawling.
She supported him Dae Gu for 11 years. She stole Hyung Chul's last message to use against Assemblyman Yoo (which she innocently told Assemblyman about it). But I want to see her crushing Assemblyman Yoo together with Dae Gu and the team so Dae Gu can start trust her again. We don't need her sacrificial death. Why did the villain keep winning here? I also don't understand why they killed off Hyung Chul, one of the most important witness. Maybe because they finally resolved Masan murder case and Dae Gu's birth secret, he's no longer needed? I'm still upset they killed 2 most important witnesses who can put Assemblyman Yoo behind bars 🙁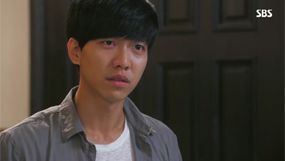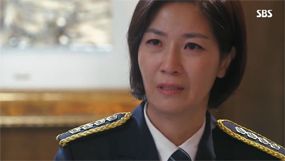 This episode's title is Without blood or Tears. I had to reach out for tissues so many times when I watched this episode, it's a very heavy episode with lots of tears. My heart cries out for Dae Gu who had to confront his mother's killer (although YAY didn't directly kill Hwa Young, but she's the culprit behind her murder). He discovered the painful truth about his surrogate mother and witnessed her shocking death. To top it up, he has to deal with Assemblyman Yoo's family because he shares the same bloodline with Sin Ji Il & indirectly with his half-brother Sin Ki Jae.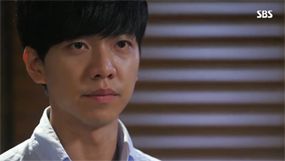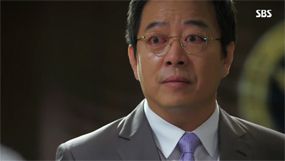 He respectfully refused the DNA test because he knows that the real reason why Ji Il requested the test. If he can, he wants to forget everything about his real family so he doesn't have to deal with him & his family forever. Cheeky Ki Jae who doesn't receive any love from his dysfunctional family cleverly got Dae Gu's hairs for DNA test. I'm still holding on the hope that Ji Il is not Dae Gu's dad, we'll find out the truth next week.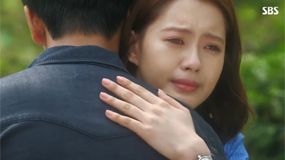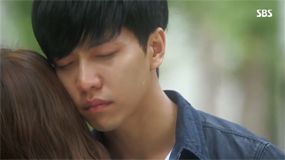 Dae Gu and Soo Sun relationship is very realistic. The way Soo Sun supports Dae Gu after he discovered so many shocking truth is amazing! She reaches out to Dae Gu first. Dae Gu put his head on her shoulder & quietly cries his heart out because he really trusts her & thankful for her unconditional love.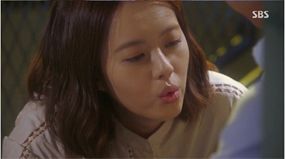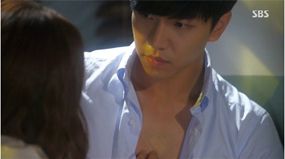 Albeit it's a PPL time, but I love the "heart bandage" scene. She sweetly put a bandage on his chest to bandage his "wounded heart" as she hopes it'll help him to get better quicker. So glad Dae Gu has Soo Sun by his side, he would've gone crazy if he has to deal with all these tragedies alone.
I can't help but praised Lee Seung Gi's chameleon acting. His acting has been very consistent but he's blown me away this episode. Like Dae Gu consistently grows up as a real detective, Lee Seung Gi also steadily steps up his acting. He brought out the best of Eun Dae Gu with his amazing expressions & emotions from anger, hatred, disappointed, resentment, betrayed, heartbreak, pain and his one million dollar smile. After so many heart-wrenching tragedies which mentally tortured his heart, hopefully we'll get to see more of Eun Dae Gu's million dollar smiles next week. Enough tears, more laughter please. Dae Gu still hasn't found out what happened with Pan Seok's son though T__T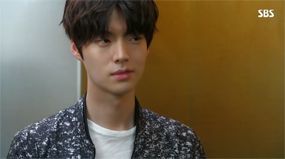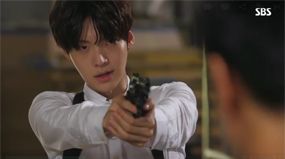 Tae Il's heartfelt letter to his dad is very touching. I'm convinced that the reason his father objected his sons to be detectives is because of his undying love and the risks that his sons might get killed on the job. Tae Il knew it well too, so he assured dad that he'll stay alive as long as he lives as a detective. He will be stronger & tougher so he can protect the innocent citizens and catch the criminals.
You're All Surrounded is not about the criminal cases, but it's about P4 growth to be the best real detectives and the corruption within the police force & politicians. Realistically, influential people who have power & money can easily escape from the punishment of their crimes. So although I keep complaining about Assemblyman Yoo, but I know the writer is trying to paint him as realistic as she can. Hopefully she can wrap up his story decently.
I'm excited for the last 2 episodes. They've wrapped up the most important case so bring it on romance, bromance & friendship.