You're All Surrounded Episode 9 Review
Episode 9 – Top Secret
After 7 long days, we finally got a new YAAS episode. Yaaay… ^_^
Episode 8 left us with the cliffhanger: Pan Seok is suspicious the boy he's been frantically looking for in the past 11 years is alive in front of him. Unfortunately Dae Gu is still living in denial, I'm hoping he'll break down soon because I'm looking forward to my first utmost bromance: Pan Seok & Dae Gu.
This episode is a solid one as they spent time uncovering the main characters' top secrets. The writer cleverly used the periodic cases for P4's characters growth. Ji Gook is on the right path to become the real detective, someone his team can count on.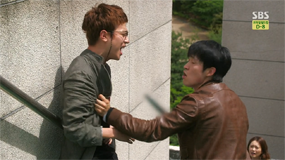 He vent his frustration to Tae Il who has everything from look, brain, money but he ran away from his medical profession! He didn't mean to spill his best friend's top secret, but like real friends, they trust each other, they fight, they make up, they forgive. I welcome Tae Il and Ji Gook bromance any time.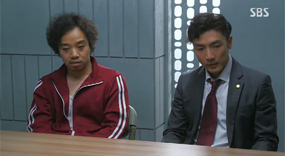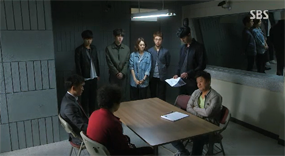 I'm glad they didn't drag the father's death case for much longer. It's a heartbreaking death which could be avoided if the older son taught his dad how to use the new smartphone and the younger son could spare few seconds to help his dad to answer his phone.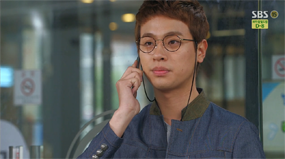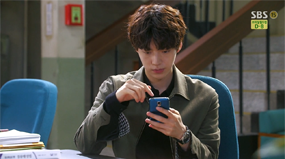 This tragedy brought P4 closer to their family, it's heartwarming when they started to remember & contact their parents. Ji Gook who's usually annoyed with his mom, he called her. Tae Il was contemplating to call his mom.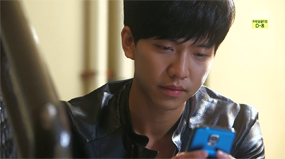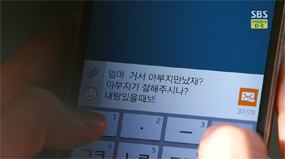 Dae Gu wrote a text message for his mother in Heaven T__T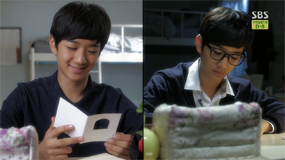 Finally we find out how young Ji Yong grew up. He grew up as a nice young man, he exchanged many letters with his sponsor, he stayed at the orphanage until he got accepted into a law degree. He didn't know who his sponsor was, until one day she visited him at his college. Of course, she's none other than Chief Kang. I'm wondering where did sweet Ji Yong go, did Chief Kang brainwash him?
Pan Seok is almost 90% sure that Dae Gu is Ji Yong, the only way to prove it is through DNA testing. He took Dae Gu's toothbrush, told Ji Gook to lie and pretend that Pan Seok never came to their dorm. Fortunately, he couldn't access Dae Gu's laptop because he couldn't crack the password. Result of DNA test: 99.99% positive Dae Gu is Ji Yong!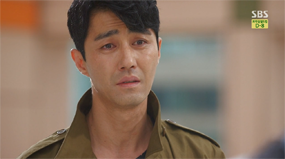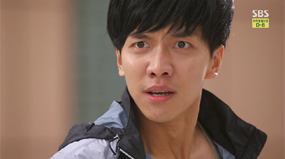 He's relieved that Ji Yong is alive. Although Dae Gu kept denying the fact, but the relief, guilty, desperation, thankful look on Pan Seok's face is enough to make me cry 🙁
One by one, people closest to Dae Gu are discovering his top secret. Soo Sun's brother who didn't know Dae Gu changed his identity, told his sister that he saw Ji Yong in Masan.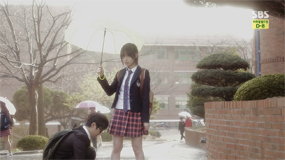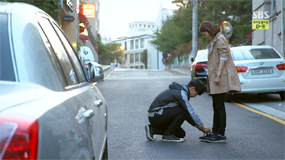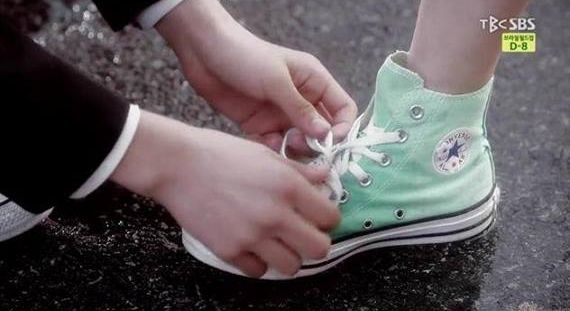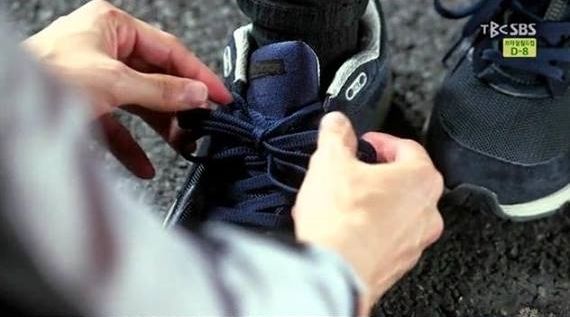 And the way Dae Gu tied her shoelace was exactly the same as Ji Yong. That's more than enough to convince her that he's Ji Yong.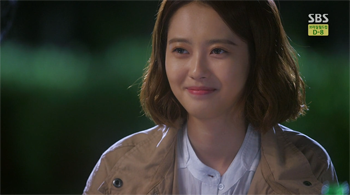 Despite his strong denials and pretending he's Ji Yong's friend, deep down Soo Sun knew she's talking to Ji Yong. She's so happy and relieved that Ji Yong is alive. She's willing to forgive him if he doesn't call her noona. She apologized for hurting his feeling because of what she said about his mom. Meanwhile, Dae Gu kept asking her to stop asking questions, if not, he'd kiss her again to shut her up. Oh well, more shut-up kisses in the future? I'm in! 😀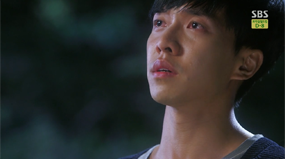 What really tugged my heart is the back hug! It's heartbreaking yet so sweet when she kept telling him she's thankful and she's proud of him for growing up so well. T_T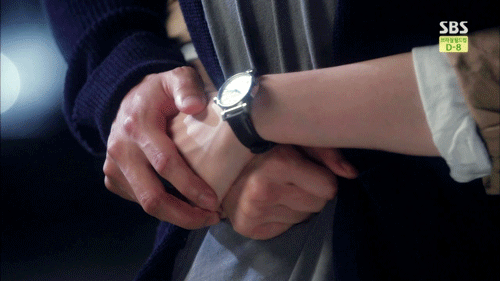 Dae Gu caressed her hands who tightly hugged him, he broke down in tears. It's a very poignant moment for Dae Gu as if the heavy weight was lifted up from his shoulders when she embraced him and said that very simple yet meaningful words that he's longing to hear. I can't wait for him to finally reveal his real identity to Soo Sun and they'll work together to catch the boots and the mastermind.
This episode still has it's cute & fluffy moment too. Love Pan Seok and Sa Kyung's sweet date, they started over and rebuilt their relationship. It's really cute when she started to call Pan Seok oppa again. From the very beginning I know they're still in love, but the guilt over their son's death separated them in a very wrenching way. Sa Kyung finally overcame her guilt, so did Pan Seok; they will never forget their son, they'll live their lives to the fullest for their son.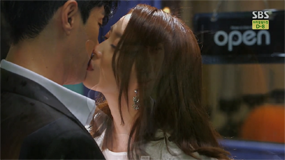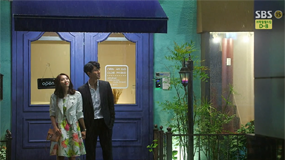 I'm glad Sa Kyung is a very understanding lady who didn't misunderstood of Pan Seok's kind gesture who let Soo Sun to stay at his place when it was raining. Looking forward to watch their blossoming romance, I think we'll get to see the wedding in the end.
You're All Surrounded has hit all the right notes for me. The characters have all grown in steady and believable pace. I'm excited to watch P4 gradually grow into real detectives, but couldn't care less with their periodic cases. So I'm glad they toned it down this episode.